Finding the right cymbals for your setup can be tricky at times. Most of the time, drummers prefer to buy cymbals individually because of the fact that it allows them to buy the models they like, and mix and match brands and models. Sometimes, however, it's better to simply buy a cymbal pack. For example, cymbal packs are often a little cheaper than buying cymbals on their own — so if you like all the cymbals in a cymbal pack anyway, they may well be the way to go.
Of course, there are quite a few cymbal packs out there, and they're not all created equal. That, however, is why we've put together this guide. Here are the best cymbal packs out there.
Best cymbal pack overall: Zildjian A391 Cymbal Set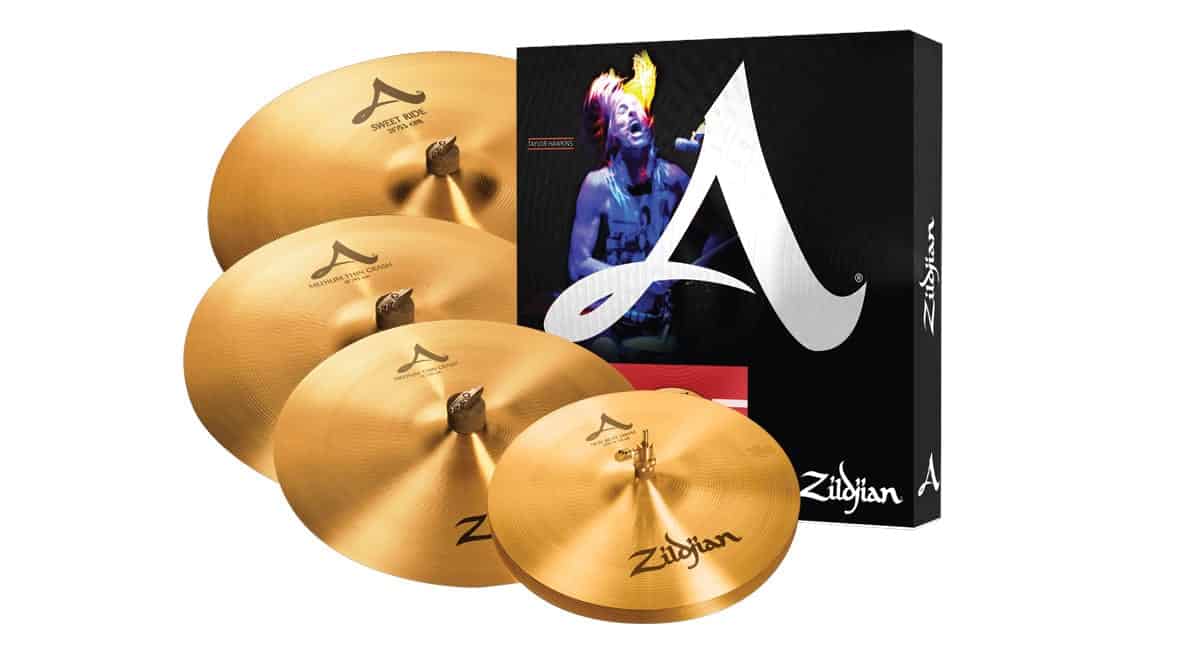 Zildjian has been a leader in the cymbal world for decades, and for good reason. The company has an expansive lineup of cymbals that are versatile, great-sounding, and high-quality — and no series of cymbals embodies that more than the Zildjian A series. These cymbals are known for their versatility, proving just as helpful in jazz drumming as they do in puck rock.
The pack itself includes the Zildjian A 14-inch New Beat hi-hats, 16-inch Medium-Thin crash, a 21-inch Sweet ride, and an 18-inch Medium-Thin crash. In general, the Zildjian A series offers a classic-sounding tone, with a heavier emphasis on warmer tones than those bright overtones that you might find on a Zildjian A Custom cymbal. These are all cymbals that fly off the shelves individually, and they'll fit right at home in any drummer's setup.
Buy now:
Amazon | Guitar Center | Sam Ash | eBay
Best cymbal pack for rock: Sabian AAX Set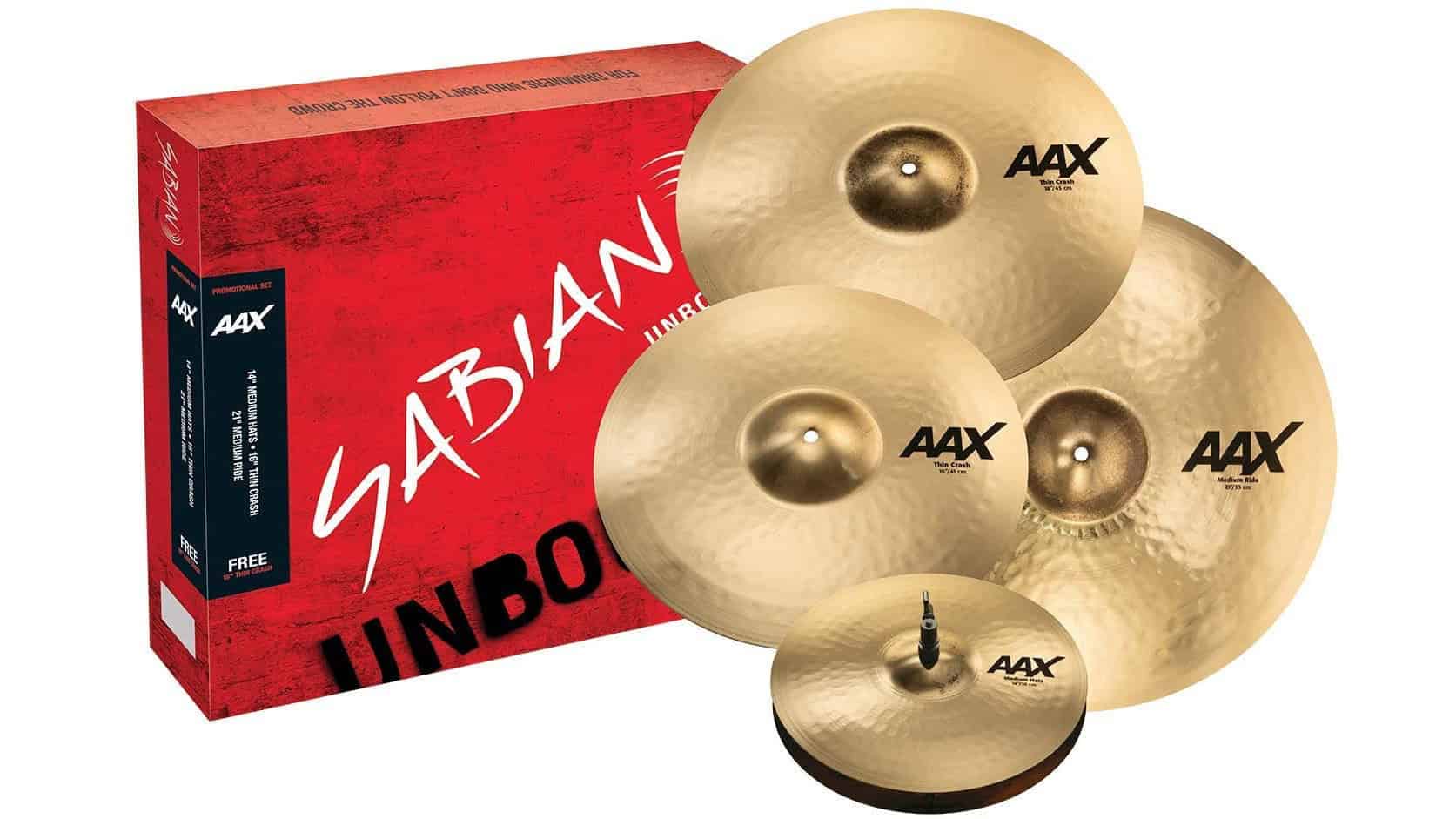 Sabian is another pioneer in the cymbal industry. The company's AAX series is known for being loud, bright, and powerful. If you know you'll be playing pop, rock, punk, or metal, and simply want something that will fit with that, then the Sabian AAX Performance Set may be the best cymbal pack for your needs.
In the Sabian AAX Performance Set, you'll get the Sabian AAX 14-inch Medium Hats, 16-inch Thin Crash, 20-inch Medium Ride, and an 18-inch Thin Crash. For many, that's all you'll need — simply set the cymbals up, and you're good to go. As mentioned, you can expect a nice, loud, and bright tone from these cymbals, which is perfect for louder music.
Buy now:
Amazon
Best budget cymbal pack: Meinl HCS Cymbals Set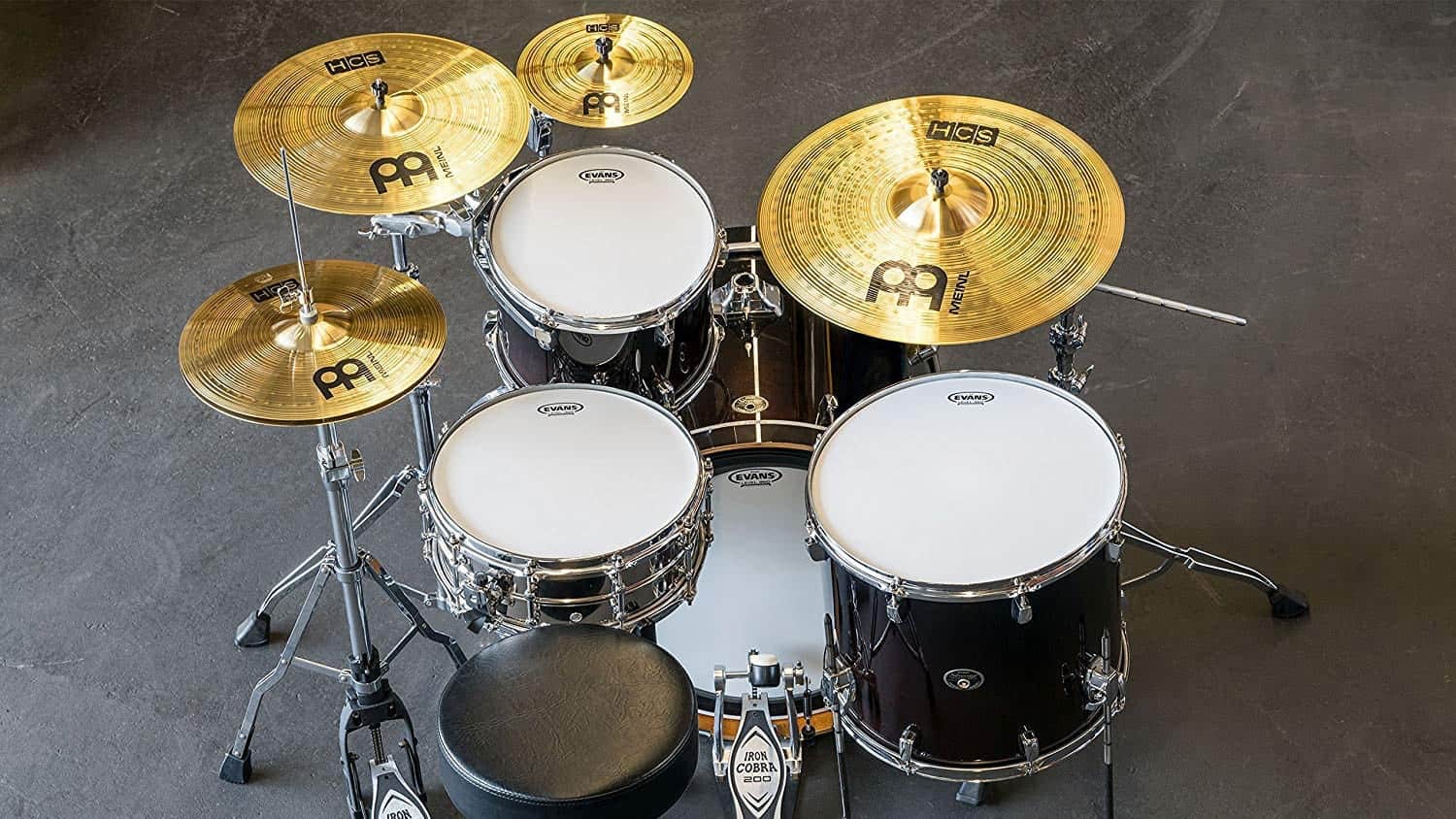 Not everyone has multiple hundreds of dollars to spend on cymbal packs, but thankfully those people don't have to settle with junk. These days, there are quite a few excellent cymbal packs that come at reasonable prices — like, for example, the Meinl HCS Cymbals Box.
In the HCS Cymbals Set, you'll get a pair of HCS hi-hats, a 16-inch crash, and a 20-inch ride, and a 10-inch splash, which is a good selection of cymbals. In general, Meinl HCS cymbals are known for sounding a whole lot better than other cymbals in this price range. Instead of being ultra bright, the cymbals actually have a somewhat dark tone to them, which is a very nice touch.
Buy now:
Amazon | Sam Ash | eBay
Best cymbal pack for jazz: Zildjian K Custom Special Dry Cymbal Set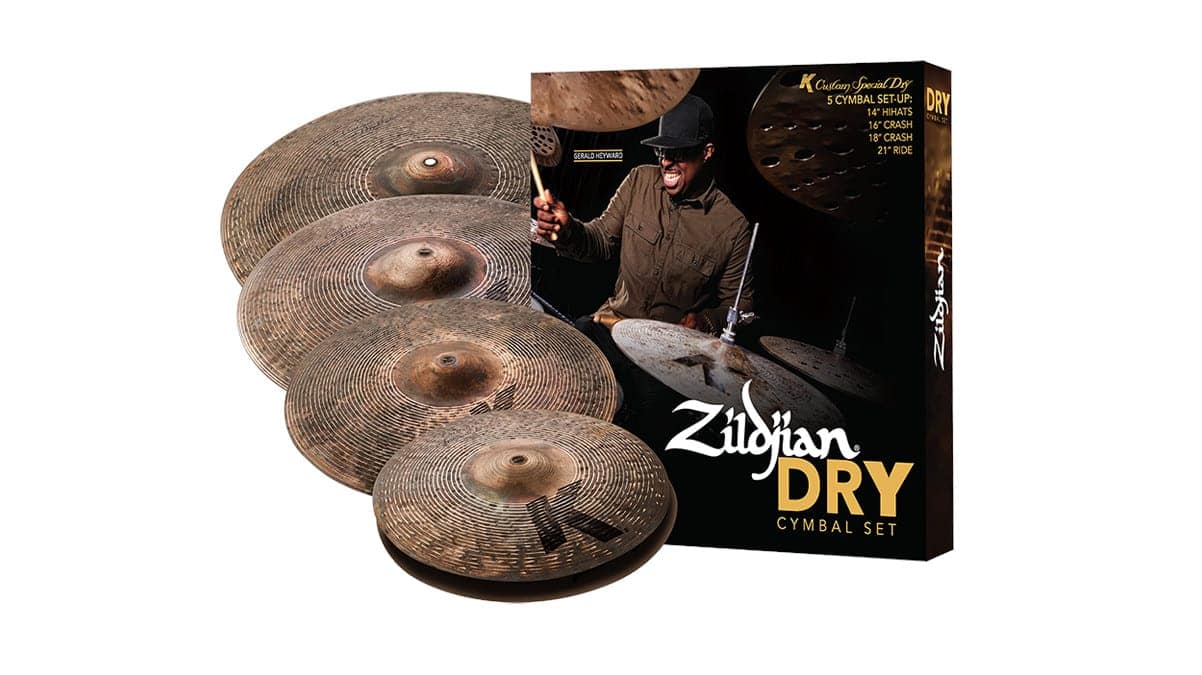 While rock and metal music is often about finding bright and loud cymbals, jazz cymbals are usually a little nuanced. Now, don't be fooled into thinking you actually need a whole different set of cymbals for different music styles — simply find what sounds best to you, and they'll likely work across a variety of genres. That said, if you usually stick closer to jazz playing, then the Zildjian K Custom Dry Cymbal Set may well be the cymbal set for your needs.
Zildjian K Custom series are known for their dark and rich sound, and they're usually a little more dry than their A and A Custom counterparts. The result is a unique tone that many drummers swear by. In this pack, you'll find a set of 14-inch Zildjian K Custom Special Dry Hi-Hats, a 16-inch and an 18-inch Dry Crash, and a 21-inch Dry Ride. That's everything many drummers will need, and while this pack is a little more expensive than some of the others, for many it will be well worth the cost.
Buy now:
Amazon | Guitar Center | Sam Ash | eBay
Best-value cymbal pack: Paiste PST7 Universal Cymbal Set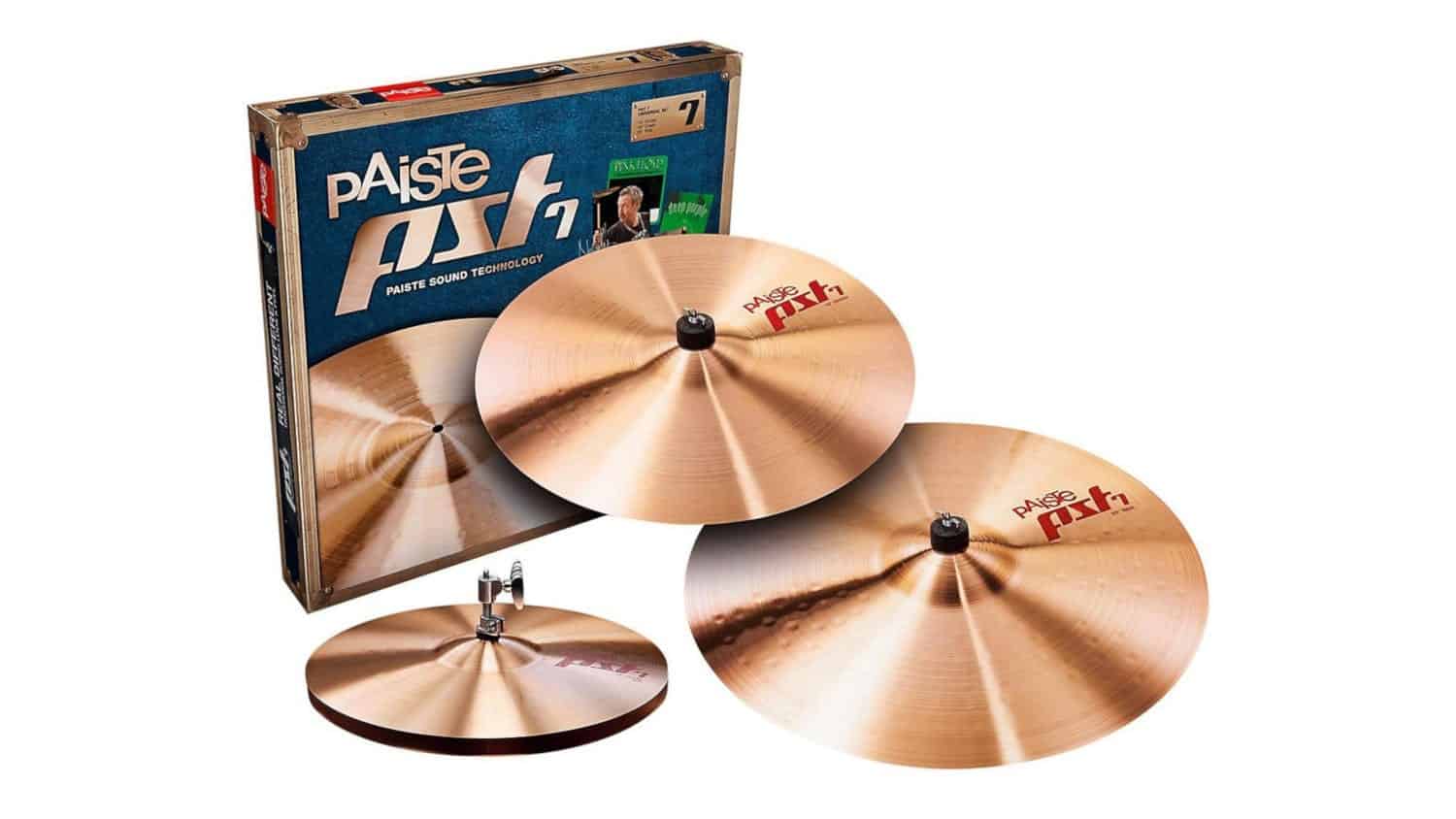 Cymbal packs are often about finding the best value for money, and if you're looking for great value then look no further than the Paiste PST7 Cymbal Set. Paiste has long been a favorite option for drummers around the world, and for good reason — the PST7 cymbal series in particular offers a smooth, clean tone with a ton of clarity, which helps make for a very versatile series of cymbals. The cymbals are built using Paiste's CuSn8 base.
In the Paiste PST7 Universal Cymbal Set, you'll find everything you need for a basic kit. There's a pair of 14-inch hi-hats, a 16-inch crash, and a 20-inch ride, which is a great starter set for any drummer. In some cases, you'll also get another free crash thrown in.
Buy now:
Amazon | Guitar Center | Sam Ash | eBay