For many years, Solid State Logic has had an exclusive set of products available in 500 series form. Included among this set were its widely popular G-Comp compressor, the E-Comp and E-EQ, and VHD+. In the years since however, SSL put out a palette of updated products, designed for the modern age. With its latest rush of new audio equipment, the company figured it was time to add a couple more members to the 500 series line, including the UltraViolet Stereo EQ and Six Channel outboard processors.
UltraViolet Stereo EQ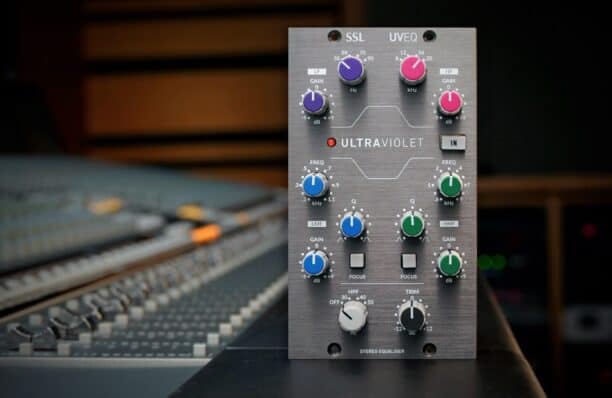 The first new addition to the SSL lunchbox-friendly family is the UltraViolet Stereo EQ. This machinery directly borrows from the EQ portion of the circuitry included in its Fusion analog processor. This piece in particular is a bit heftier, taking up two rack spaces. But we'd wager it fair to say that you'll be quite satisfied with the power it packs onboard. The UltraViolet features both low-pass, and high-pass filters at the top — each with sweepable frequency control. More towards the bottom sits the unit's low-mid and high-mid bands. Additionally, it includes two 'Focus' buttons for precision band control. The Solid State Logic UltraViolet EQ will cost users $1,299 plus tax, which is not a bad price given SSL's excellent reputation.
Six Channel Strip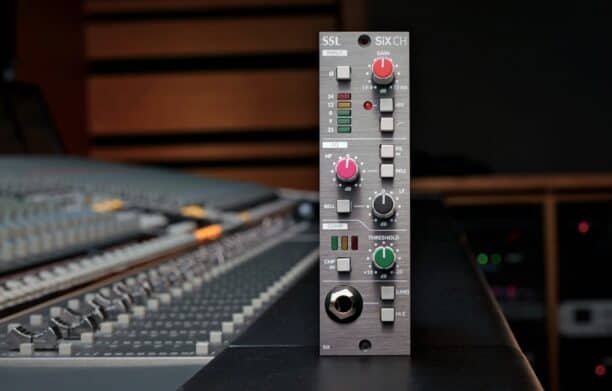 The second new addition to Solid State Logic's newest 500-series family is the Six Channel. This processor takes a chunk of design from the audio giants' latest big release, the Six desktop mixer. Essentially, this unit operates as a full channel strip inside a much smaller package. On the front end, users get a gain control and phase switch, as well as a phantom power button and high-pass filter. Moving downwards to the channel EQ, users get two knobs controlling the high and low bands. Each one also gets a button next to it, which, when engaged, turns them into a bell rather than a shelf. Finally, the Six Channel compressor sits at the bottom just above its 1/4″ input jack. This compressor sports a single knob controlling its threshold level. The Six Channel 500 series unit is significantly less expensive than its counterpart, asking a mere $399 from interested buyers.
To learn more about either of the new products, or to find a list of dealers, please visit the SSL website.