It's never been easier to make quality recordings affordably, at home. Audio interfaces have come a long way in terms of the level of the technology. Not long ago, beginner interfaces were just that. They provided a stepping stone into the world of recording, but were really only able to produce sonics that had a "demo" quality at best. This is no longer the case. There is a wide variety of gear that can give you professional results at an amateur price point. Let's dive in to what to look for in an interface, and some of the best audio interfaces for beginners on the market today.
How Audio Interfaces Function
Audio interfaces in the beginner range basically come down to a few factors. There are the preamps, which amplify the signal to get it to a nominal level for recording and mixing. The number of preamps included on smaller interfaces ranges from one to four, but you'll generally find them to have two. These kinds of preamps are meant to be very clean and transparent without any coloration to the signal.
Then there are the converters. These change (convert!) the signal from analog to digital so it can be recorded into the computer and then back to analog for playback through the monitors. The standard of converters now included in lower level interfaces are pretty great, and some companies like Universal Audio and Audient use the same in all tiers of their equipment.
And speaking of monitors, interfaces in this range also have monitor control built in. All you need is to hook up your playback gear without having to purchase additional power amps or monitor controls.
Which Interface is Right for Me?
When it comes to choosing an interface there are a number of considerations. Probably the most critical factor is how many inputs you need. Unless you're recording full bands you can probably get away with an interface with only two inputs. As mentioned previously, most preamps on interfaces in this range are designed to be as clean as possible. This means they will faithfully recreate the quality of the signal going in, but they won't introduce any analog mojo or vibe – which isn't necessarily a bad thing.
The type of converters is worth researching, but isn't so important if you're just starting out. Eventually you might want to integrate some outboard gear like preamps, compressors, or expanded inputs so I/O is another thing to think about. Most interfaces can work with a PC or Mac system, but you'll want to double check that it will work with the type of computer you're running.
Audient id4 MKII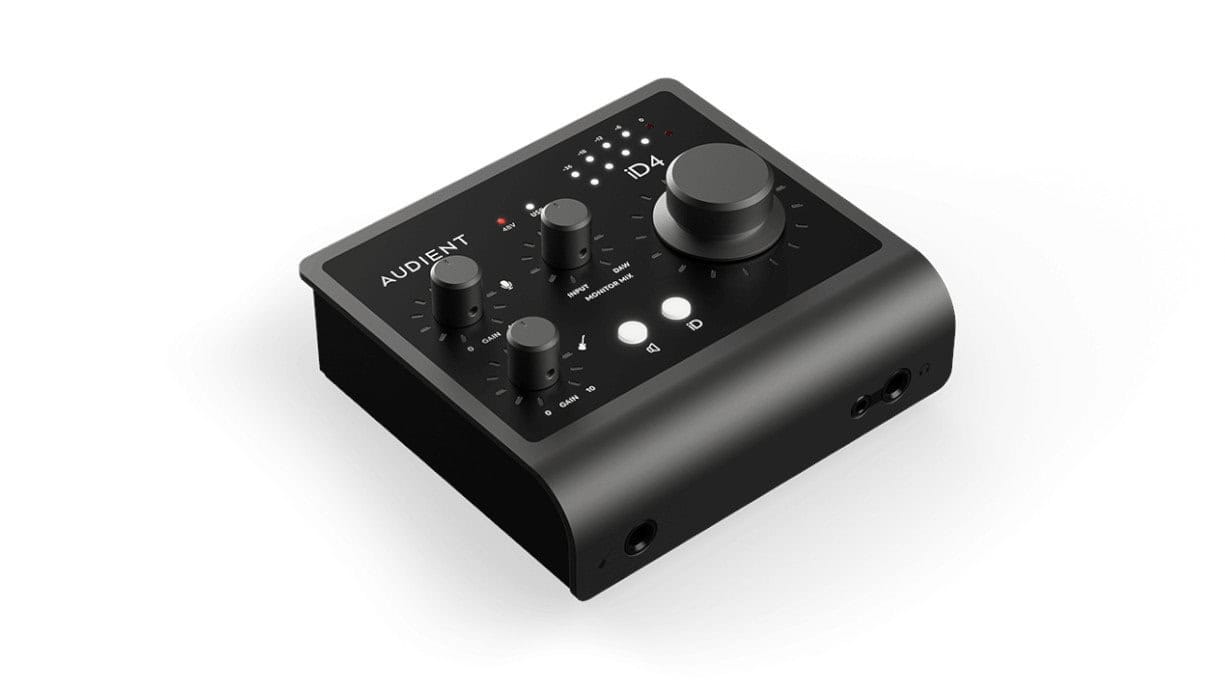 Audient has really made a name for themselves over the past few years. The ID line of their interfaces features the same quality of preamps that are in their professional studio consoles, which is a huge plus. The id4 (as well as the whole line) also has fantastic converters, and it's now on its second generation.
They are a little on the pricey side for a budding audio engineer or producer, but this also means that you won't have to upgrade for quite a while – if ever. They have robust I/O so that you can integrate them with other interfaces and equipment adding to their lifecycle value.
It's a little pricey for a beginner but as far as the best audio interfaces for beginners go, the Audient might just be the king.
Buy now:
Amazon
Universal Audio Arrow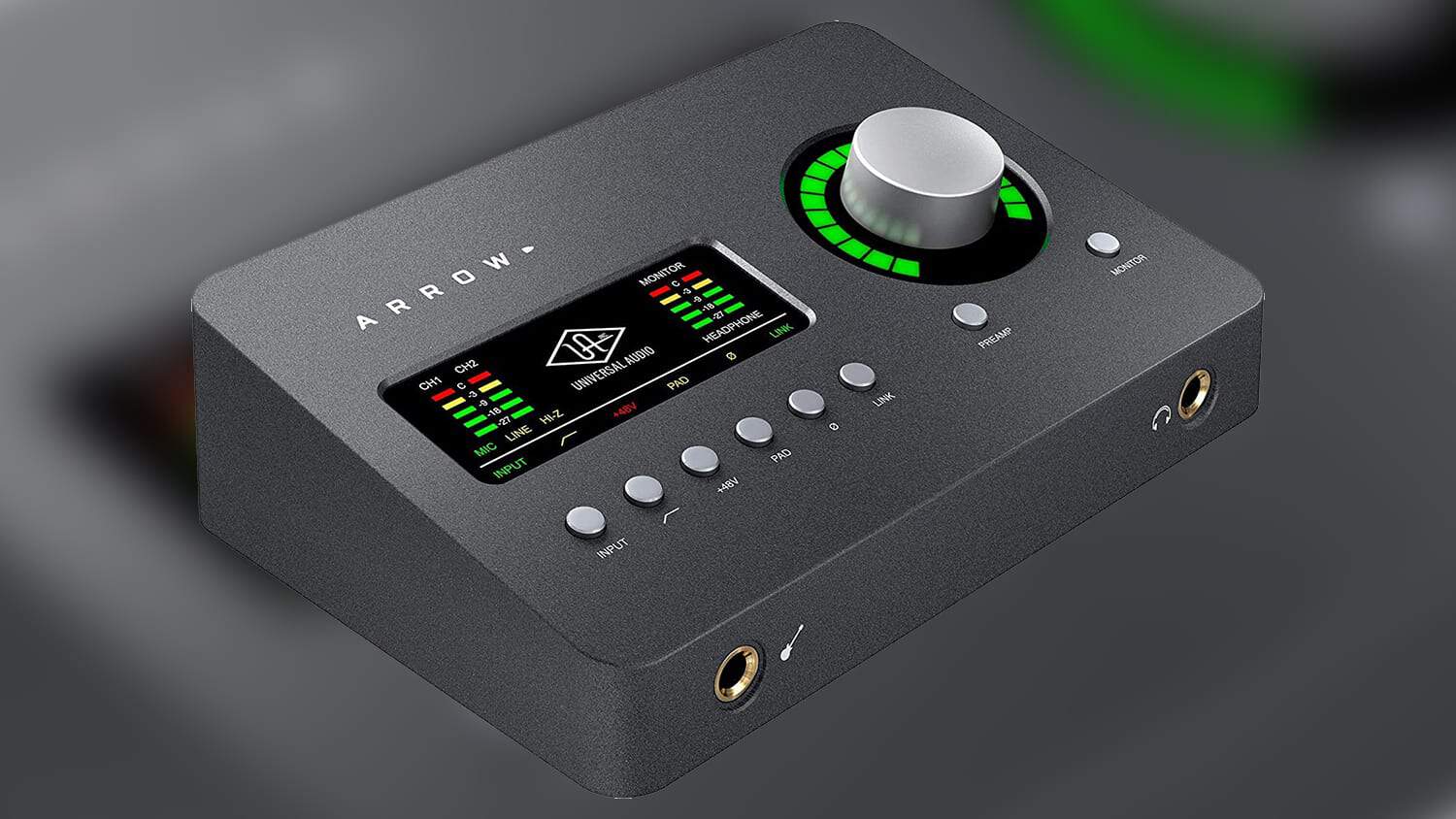 Universal Audio might not be the first manufacturer that comes to mind on the topic of best audio interfaces for beginners, but the Arrow is a great place to get started with their music technology ecosystem. It features their top-notch converters, as well as a duo of their Unison preamps. Designed to be totally transparent, they work with the acclaimed UAD plug-ins so you are able to effectively turn them into some of the best in the business like API and Neve.
One of the most appealing features with the Arrow is access to UAD's amazing line of plug-ins. They are highly sought-after, but require UAD hardware to run them and this interface is a great way to get started.
Buy now:
Amazon | Guitar Center | Sam Ash | Musician's Friend
MOTU Audio Express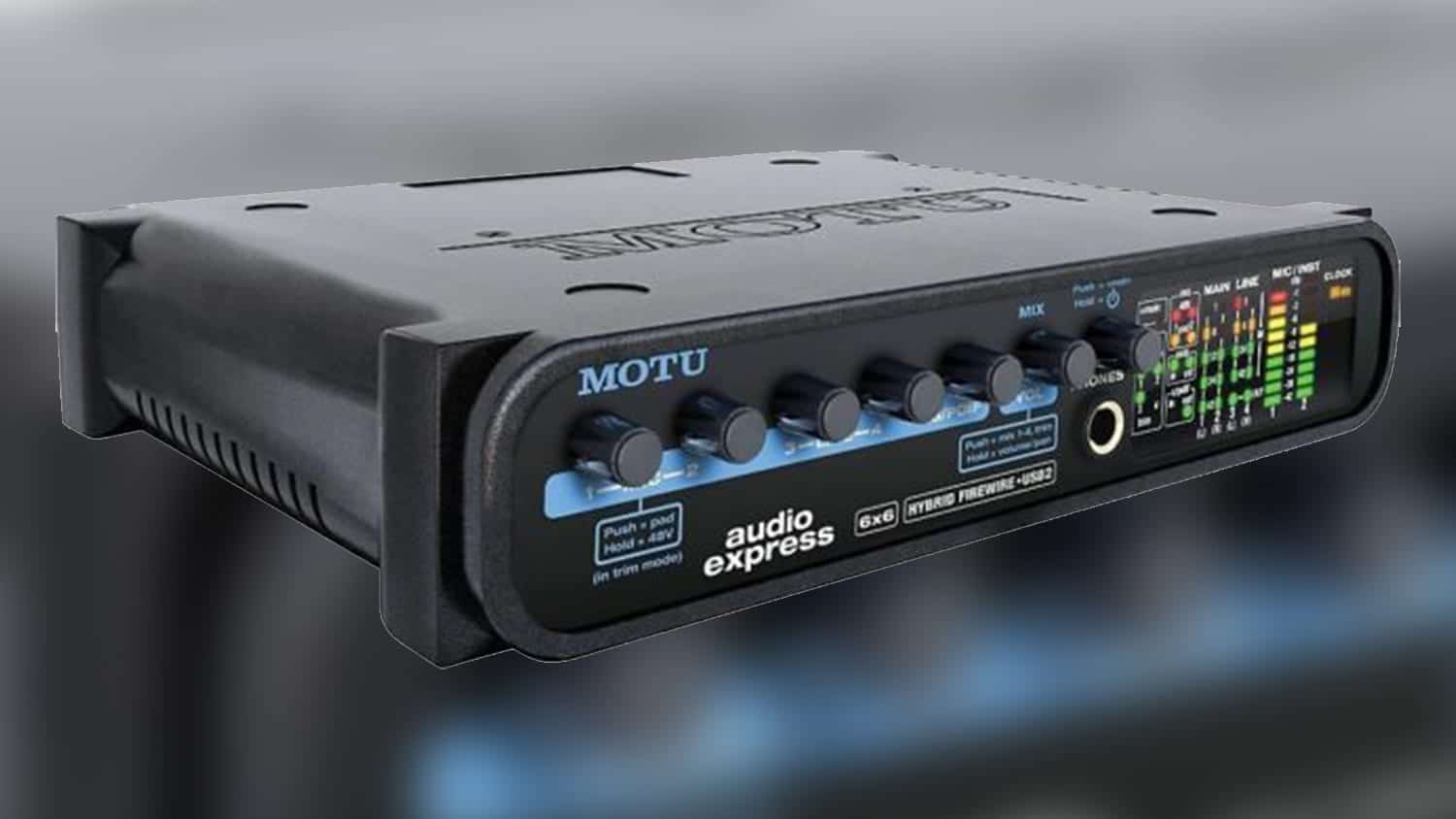 MOTU makes unique interfaces, and though they used to only work with Mac systems they now run on Windows as well. The Audio Express is a 6in/6out interface with combined USB2.0 and FireWire functionality. And while FireWire has decreased in popularity, many recording computers still work with it.
Each input has phantom power and a -20dB pad. Each input has digitally controlled trim so you can record as hot as you need and attenuate as necessary. There is also MIDI I/O for working with controllers and pads.
The most unique feature is that the Audio Express can be synced directly to SMPTE time code for working with TV and film. It also has a crazy amount of connectivity for integrating other MOTU devices, preamps, and more.
Buy now:
Amazon | Guitar Center | Sam Ash | Musician's Friend
Focusrite Scarlett 2i2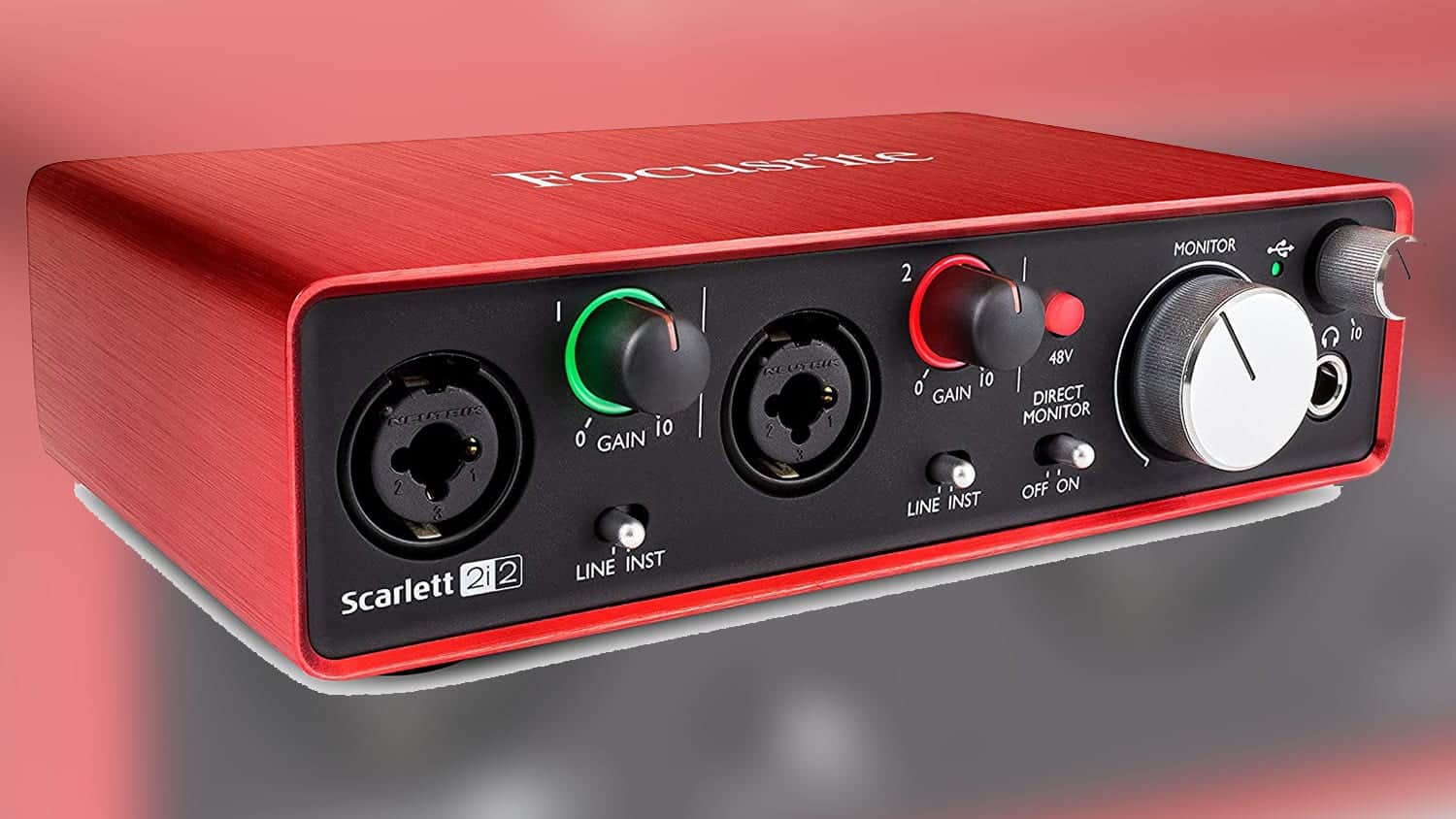 Focusrite manufactures great midrange interfaces and the Scarlett series is no different. They are a USB2.0 standard, which essentially makes them plug-and-play. The Scarlett preamps also have an 'Air' mode, giving you additional tonal options as it adds in some analog color. Both channels can record low-impedance (microphones) and DI sources, and global phantom power allows use of condenser microphones.
There are headphone and monitor outputs. It can record up to 192kHz sample rate, helping to make your recordings future-proof. It even comes bundled with Pro Tools and a variety of plug-ins so you can start making music right out of the box. It's only two channels, but a great bang for the buck.
Buy now:
Amazon | Guitar Center | Sam Ash | Musician's Friend
Presonus AudioBox iTwo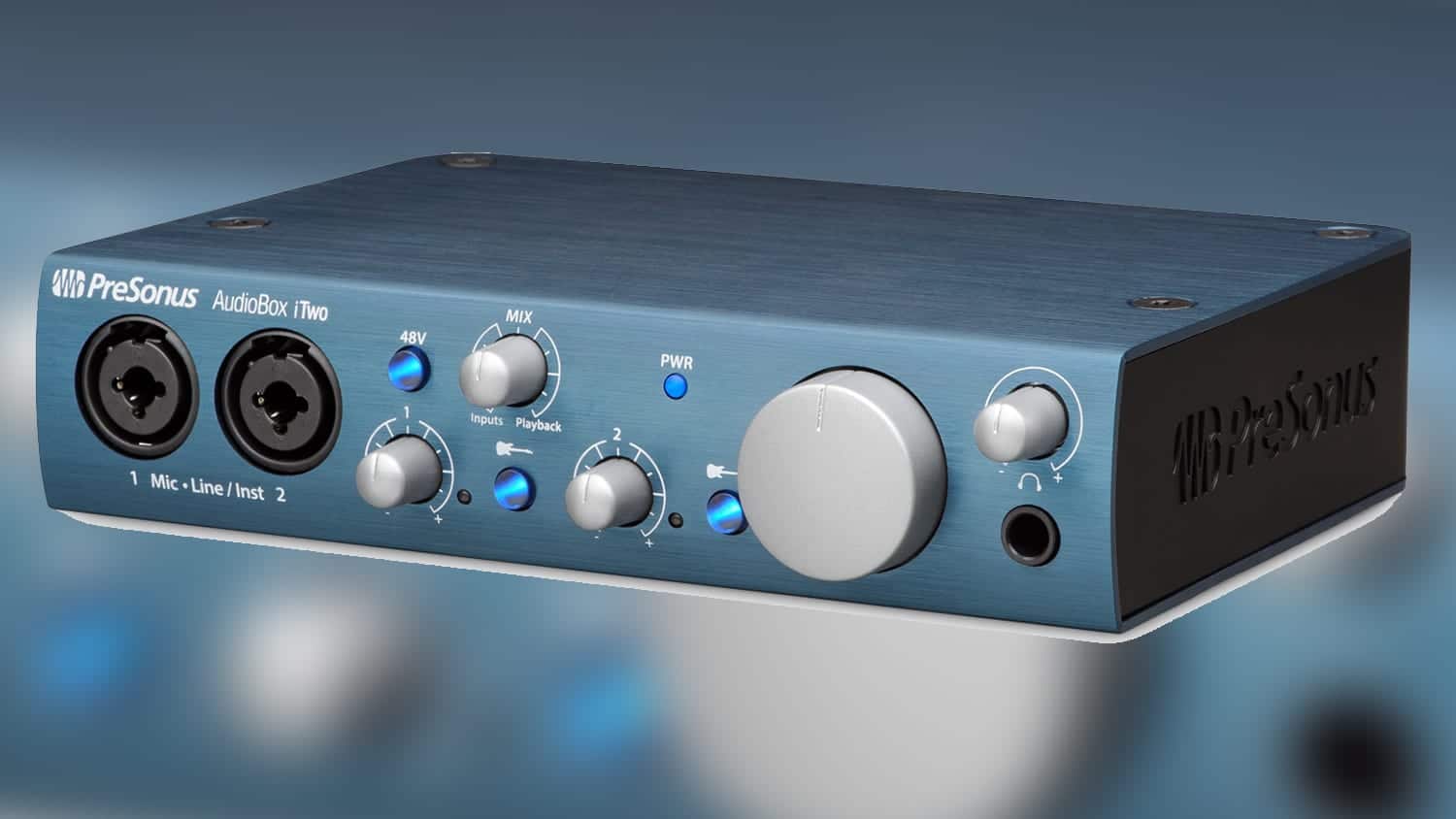 One company that has really stepped up the quality of their interfaces is Presonus. The iTwo has all of the appointments to get you started, built into a rugged metal chassis. The two preamps are Class A, and it can record up to 96kHz sample rate. Both channels can be used as DIs as well.
It also has MIDI I/O functionality, unlike some of the other choices on this list. It also includes Studio One Artist, the lite version of their DAW which has been fast rising in acclaim.
Buy now:
Amazon | Guitar Center | Sam Ash | Musician's Friend
Steinberg UR-RT2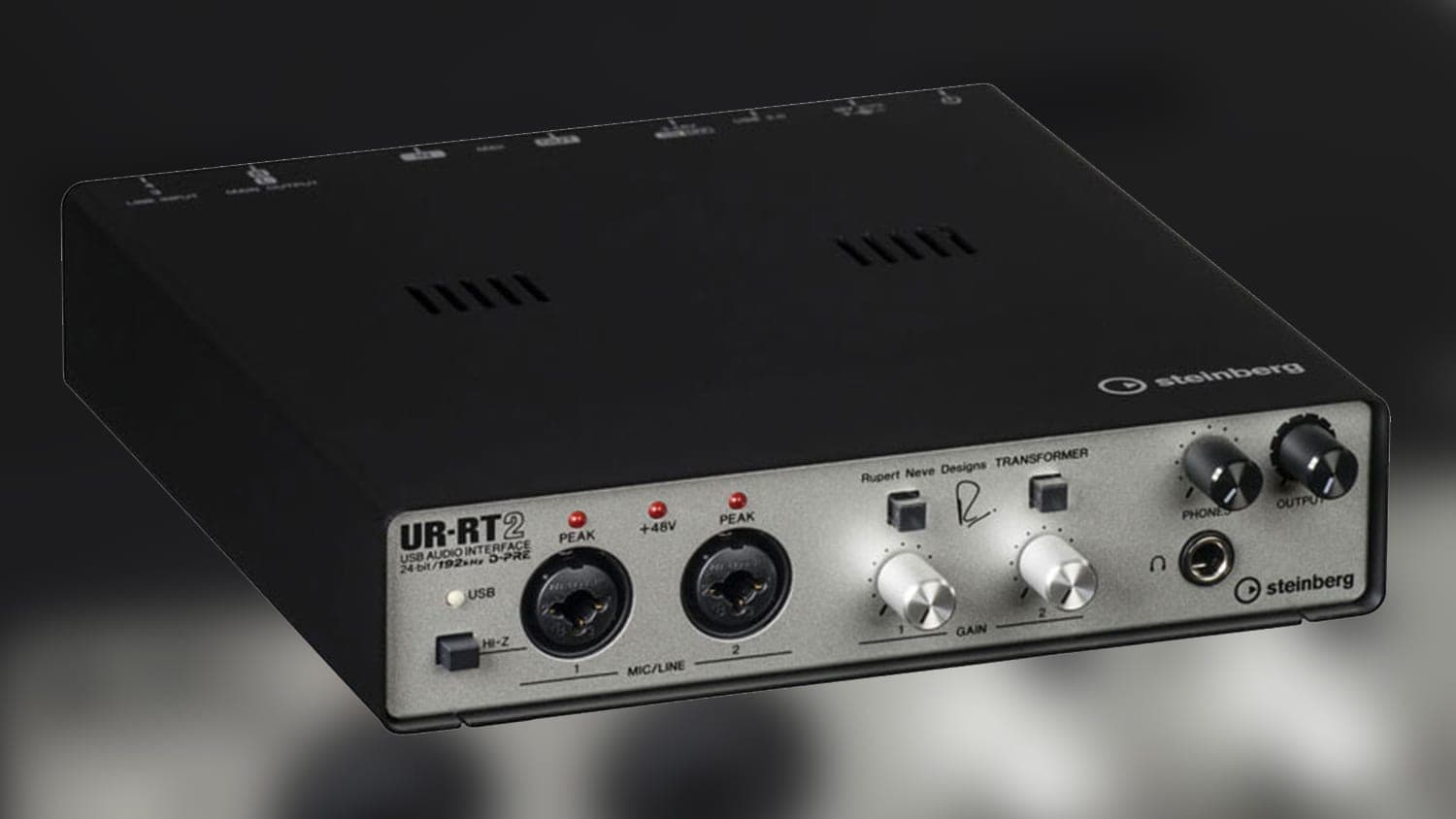 After being in the software world (Cubase) for a number of years, Steinberg has stepped in to the interface market in a big way. The UR-RT2 features the companies proprietary D-Pre Class A preamps with switchable transformers on the inputs designed by Rupert Neve to add color and harmonics.
There are two combination (XLR or ¼") inputs on the front of the unit, with an additional two line inputs on the rear. It runs on USB2.0 standard, and the converters can record up to 192kHz. Additionally, it comes with Cubase AI, a slimmed down version of the popular DAW, and a host of great plug-ins. All of this is a house in a well-built metal enclosure for lifelong durability.
Buy now:
Amazon | Guitar Center | Sam Ash | Musician's Friend