The first day of Believe in Music Week and the virtual NAMM 2021 conference is upon us. Topping things off with an impressive release for the year, is none other than Mackie. One of its new products is a set of four new mixing consoles called the Onyx Series. According to the company, the new family of mixers are the latest product to offer a classic sound with a modern twist.
Mackie Onyx Series Analog Mixers
The new analog mixer family from Mackie is available in four different variations. Including the Onyx 8 (pictured below), Onyx 12, Onyx 16, and Onyx 24 (pictured above). No matter what you choose though, there will be a lot to love inside this console. It offers up to 24-bit/96kHz multitrack USB recording, high-gain Onyx mic preamps, and an end-to-end ultra-low noise design. Additionally, each channel is equipped with Perkins "British Style" EQs with a sweepable midrange. The nerve central of all Onyx Series models have Studio Command on board. Backed by a full color display and single knob interface. All of this allows for seamless navigation across the built-in effects and SD card files.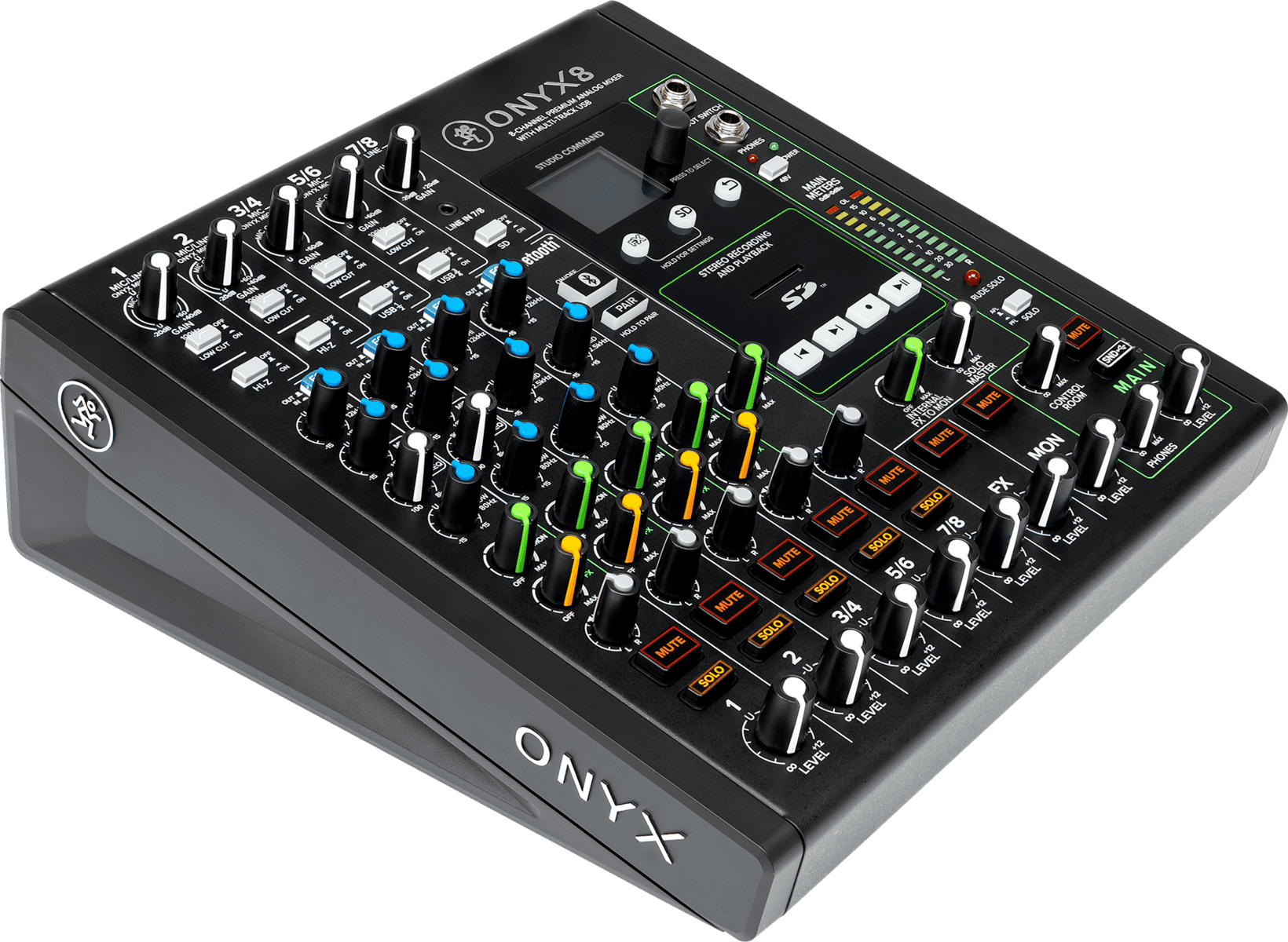 "Mackie Onyx has become synonymous with excellent, professional sound," Matt Herrin, Product Manager at Mackie reports. "And we are excited to bring these brand-new analog mixers under the renowned Onyx name that are built for the needs of modern musicians and content creators."
On the topic of the needs of modern musicians, one of those needs, especially now, is affordability. And in this realm, Mackie did an excellent job keeping its new Onyx Series Analog Mixers wallet-friendly. The Onyx 8 sits at $499, the Onyx 12 is $599, the 16 is $699, and the 24-channel model is available for $899. For a time-trusted live sound name like Mackie, these prices are really nice. In conclusion, we definitely look forward to seeing the success of the new Mackie Onyx Series Analog Mixers this year. To learn more of the fine details about the Onyx mixers, or to find a dealer local to you, head to its page on Mackie's website.