Another bit of juicy news from NAMM is the arrival of a bunch of new snare drums by Gretsch. There are 3 new models on the list including drums made from Brass, Walnut and a Stave model which can be made from Oak or Cherry.
The brass model is 6.5″ x 14″, and includes 10 lugs. Joe Mazza, the product manager for Gretsch Snare Drums has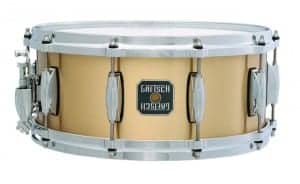 been quoted as saying that the "Bell Brass gives this snare drum great projection and presence. With Bell Brass, rimshots really crack and the side-stick timbre is clean and distinct."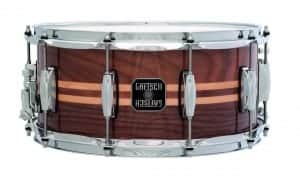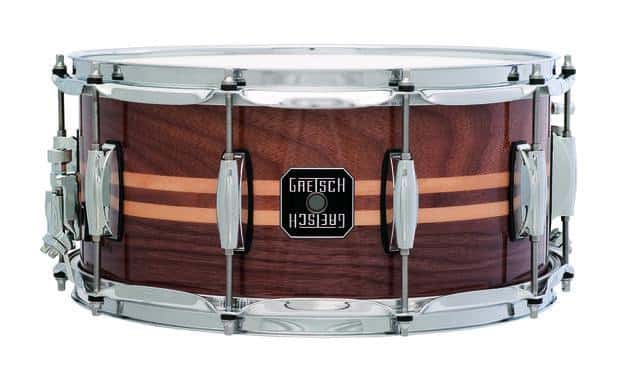 The walnut snare is said by Joe Mazza to "produce a snappy attack with a punchy low-end", and will be available in 6.5″ x 14″ or a huge 7″ x 13″. They will be sold with 8 ply shells, which will sound HUGE when coupled with the 7″ x 13″ size.
The really interesting news from Gretsch drums this year comes from the introduction of two Stave snare drum models, which is a new thing for Gretsch who has not previously done Stave snare drums. The fact that they are made of Oak and Cherry is also an interesting choice for Gretsch, and these drums are sure to be very unique in their sound. These new additions to the Gretsch lineup will be available in 6.5″ x 14″.
For more information about snare drum materials check my guide on snare drum shell materials here: Snare Drum Shell Materials