Bass players love to play with pedals just as much as guitarists, but the best effects pedals for bass guitar can be a confusing subject. Effects have always been popular in the bass world, and especially with more modern styles of music the pedalboards of bassists are growing larger and more complex.
What's the Difference Between Bass Pedals and Guitar Pedals? 
There is a lot of confusion over the difference between guitar pedals and bass pedals. The answer to every bass player's burning question is yes, you can use guitar pedals with bass guitar. Generally, the only difference between the two is that bass pedals are designed to work better with the lower frequencies a bass produces. These are typically an octave or so below a 6-string guitar. Some are totally redesigned to handle the differences in attack of the instrument as well. Guitar pedals will work with basses, but you might notice a significant loss of low end. This is especially noticeable with gain pedals like distortion and overdrive. Many bass pedals also provide a dry out for being able to split the signal between an amp and DI. And no, you cannot damage a guitar pedal by using it with a bass.
Without further ado, here are some of the best effects pedals for bass.
Best bass preamp/DI pedals
SansAmp Bass Driver DI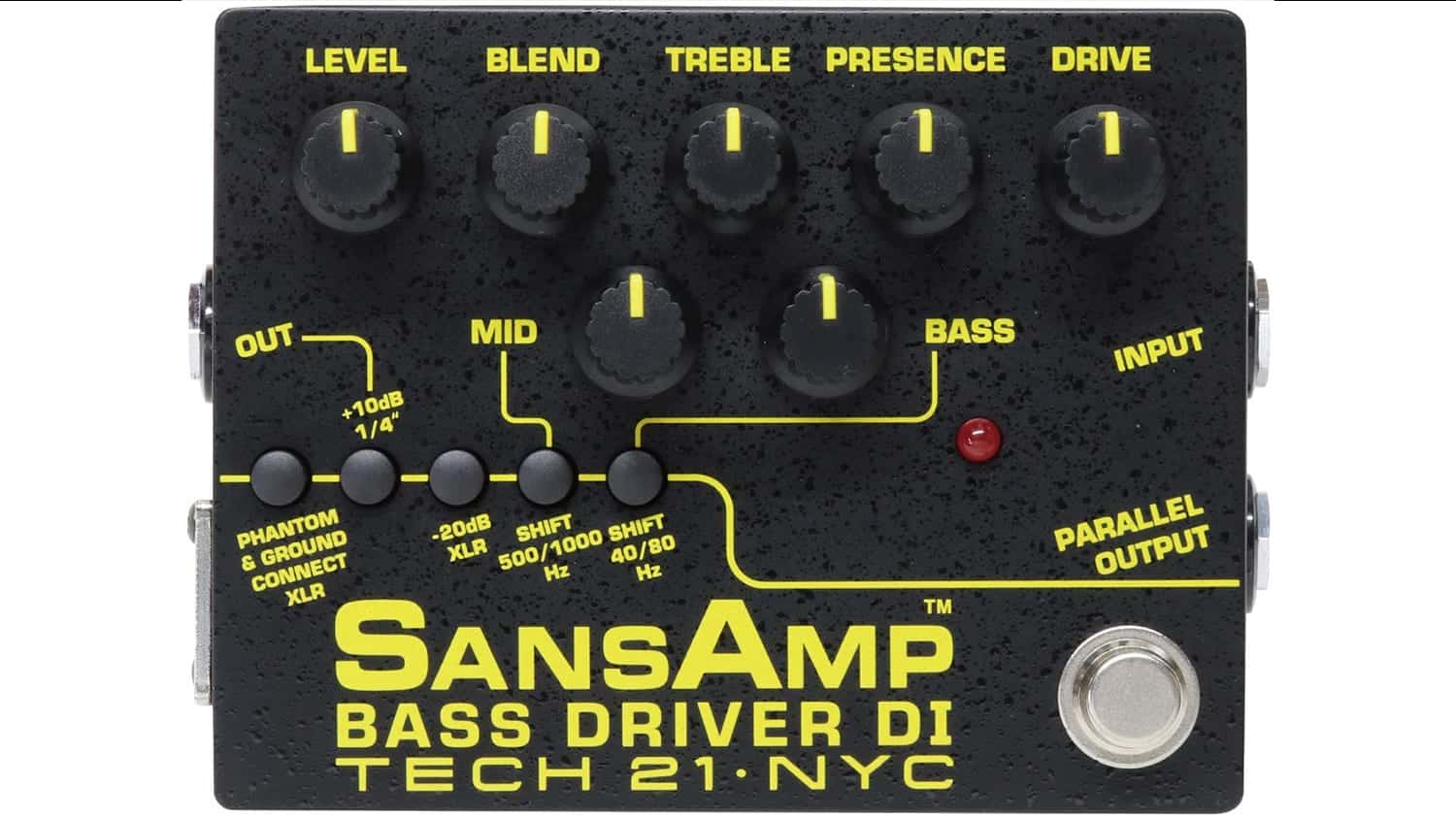 What bassist really wants to lug around an 8×10 cabinet? Exactly like the name implies, the SansAmp was created to make life easier by offering realistic amp tone in a pedal format. Three outputs facilitate any routing setup so you can send your signal to an amp head, mixer, or recording interface. The EQ section is active and offers 12dB of boost and cut over four bands with shift control over the mid and low knobs to vary the frequency point.
Tech 21 VT Bass DI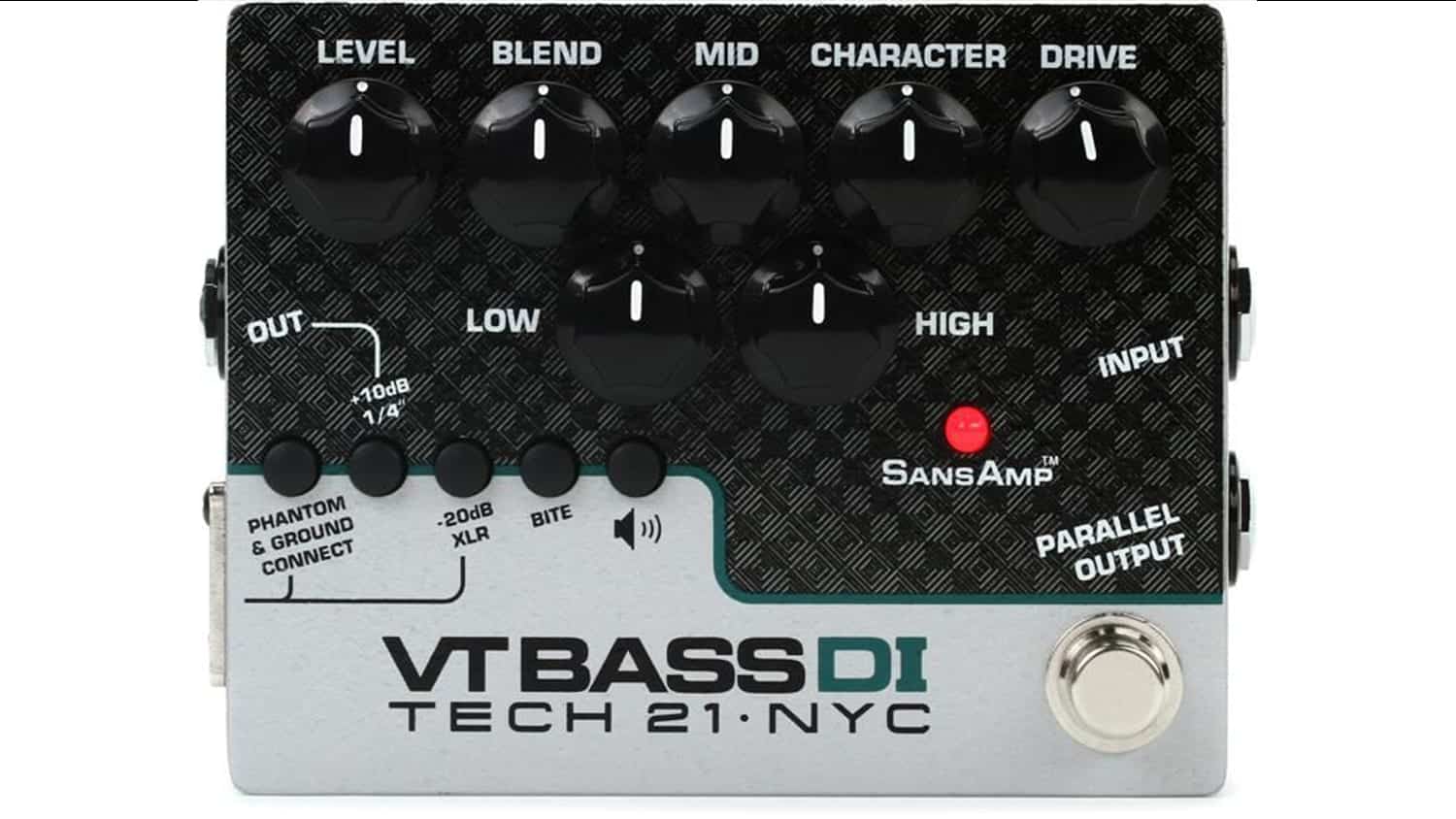 The VT is from Tech 21's character series, modeling one of the most infamous bass amps of all time – the Ampeg SVT. The bite switch adds some top end while simultaneously focusing the lower frequencies, making it useful on a variety of basses. But the real magic is in the Character control which can take your sound from vintage to modern with a turn of the pot. It has mono I/O and a parallel and DI output.
Darkglass Electronics Alpha Omega Ultra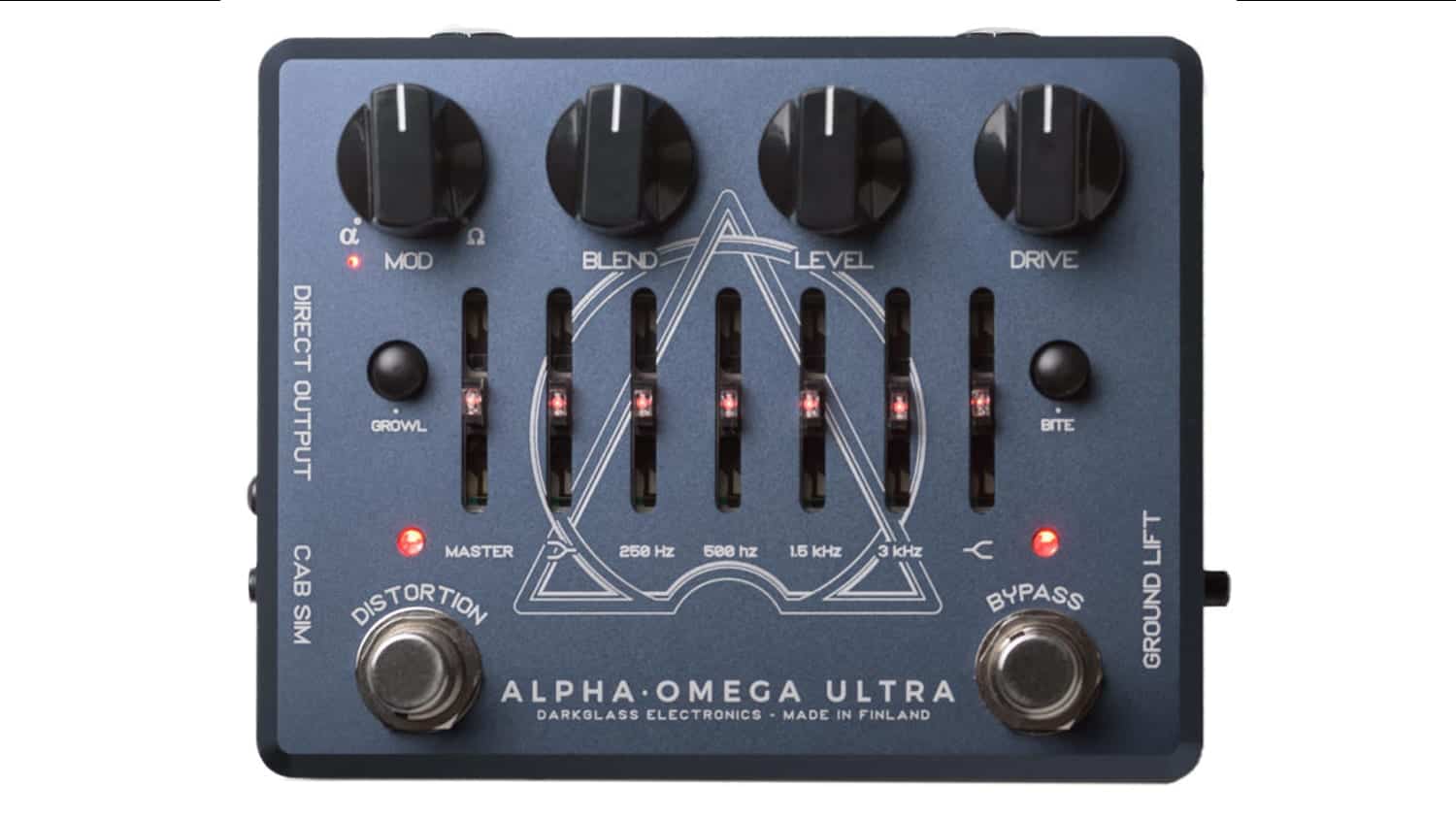 Darkglass Electronics has built up quite a reputation in the bass world innovating cutting-edge pedals. This hybrid DI/overdrive features two distortion circuits and active 6-band graphic EQ section. There are also a host of cabinet impulses, giving an even more organic sound to doing direct. There is also a headphone output and USB port for loading in additional impulses.
Bess bass compressor pedals
MXR Bass Compressor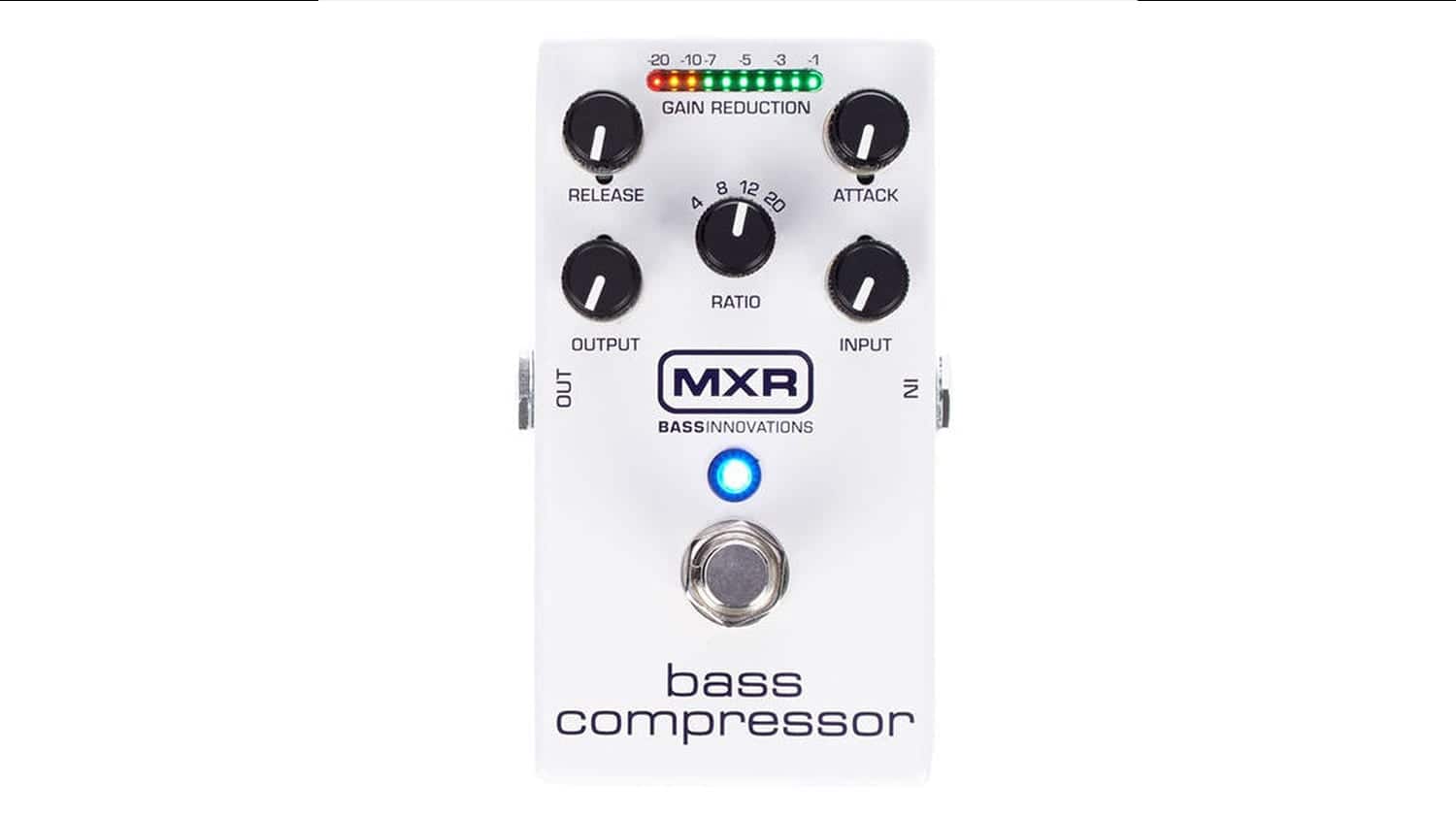 Live or in the studio, compression is a necessity for bass. It helps to even out the signal and give consistency to the low end. The bass compressor from MXR gives you all of the controls you need (Attack, Release, Ratio, Input, Output) and also provides one of the most useful features a compressor can offer – a gain reduction meter!
Ampeg Opto Comp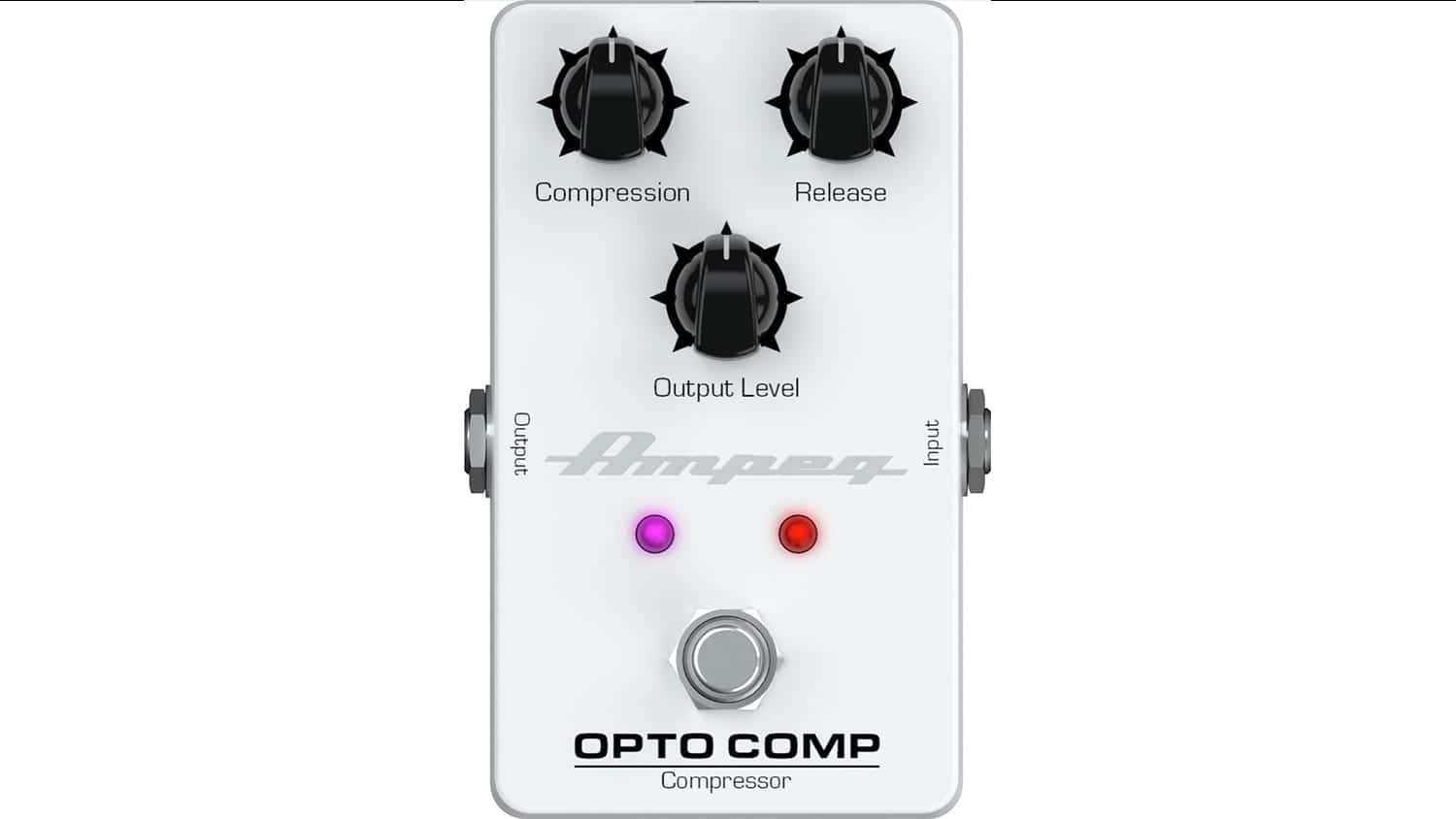 Since the 1960s Ampeg has been a staple in bass rigs and backlines all over the world. Their Opto Comp fits an optical compressor into a pedal. Optical compression might be better known in use on vocals and guitars, but if you're just looking for a little transparent transient control this style of compressor might be perfect. And while most optical compressors only have controls for compression and output level, the Opto Comp adds in a knob to control the release.
Darkglass Electronics Hyper Luminal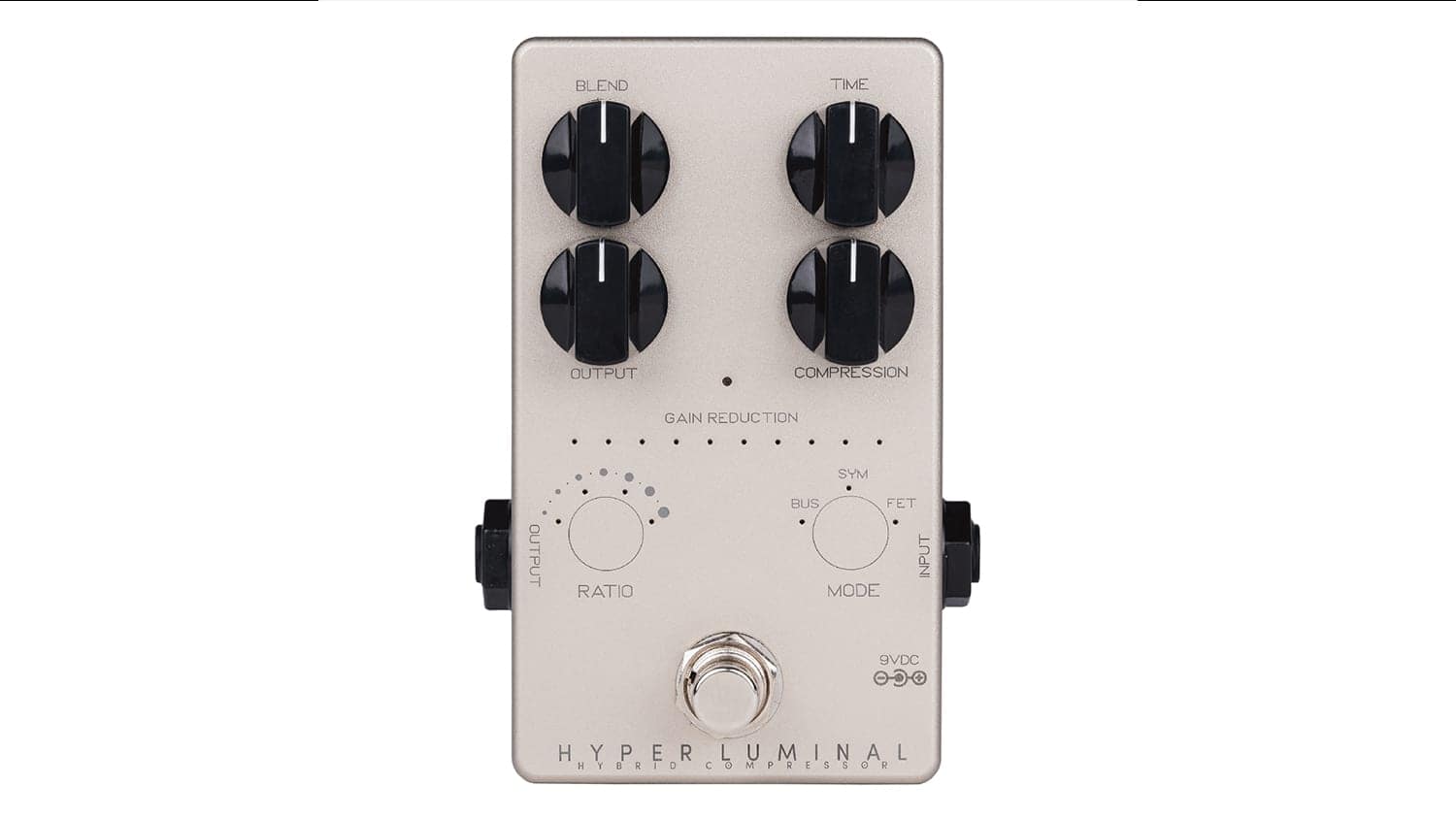 Darkglass Electronics' Hyper Luminal is an all-analog compressor with digital side-chain that offers multiple gain reduction types in a single, small footprint pedal. In comes stock with models of the SSL bus compressor, 1176, and the discontinued Super Symmetry pedal. The controls are pretty self-explanatory, and the Time control sets the attack/release via one knob. It has USB connectivity and with the Darkglass software you can fine-tune control parameters and load in different compressor models. Even with this robust of a feature set it is curiously mono only and doesn't offer a DI or dry output. 
Best bass distortion, overdrive, and fuzz pedals
Electro-Harmonix Bass Big Muff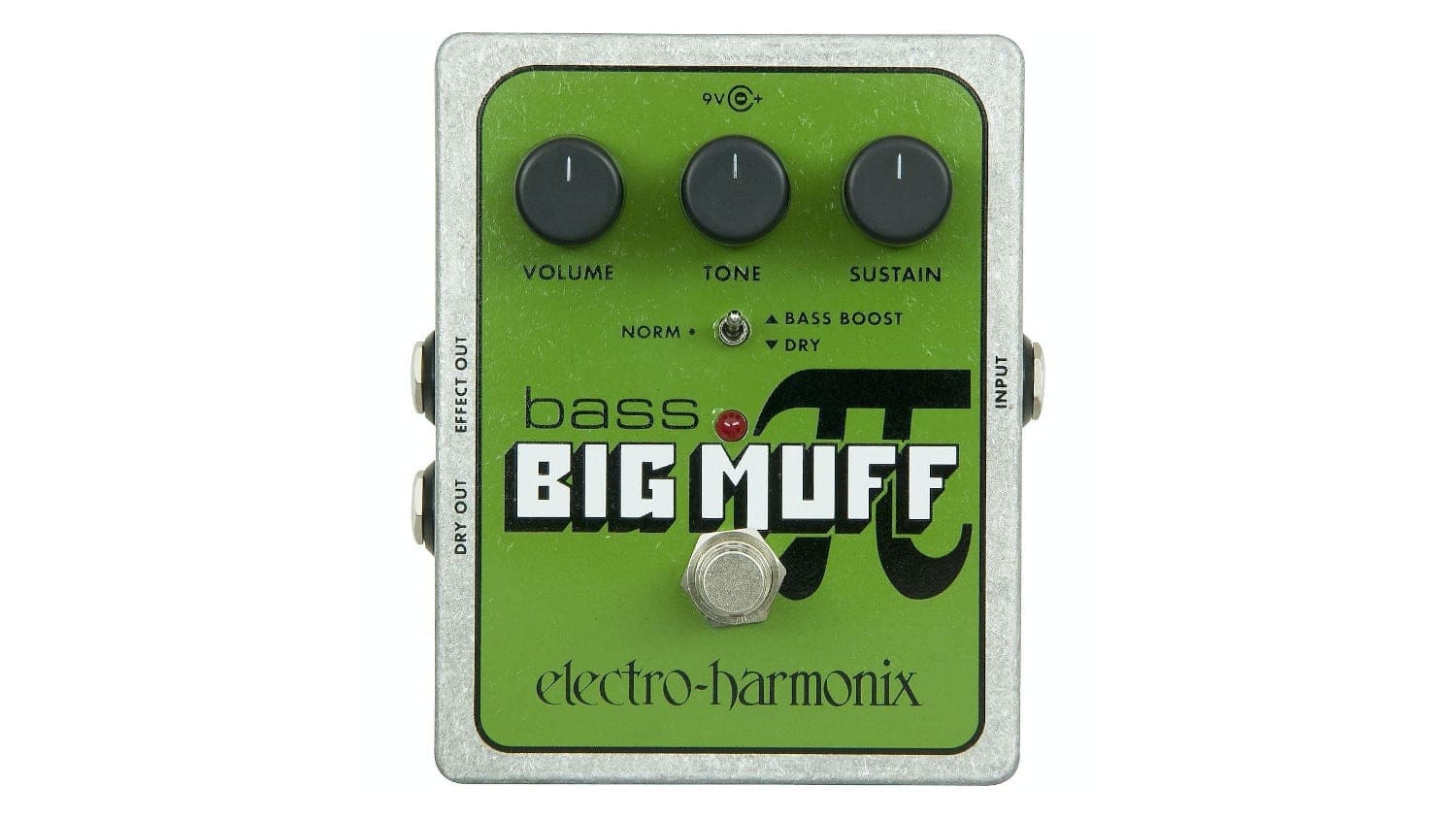 This bass fuzz based on the Russian Big Muff comes with the familiar three knob control set as well as a dry switch that blends your dry signal in with the fuzz. A 3-position switch lets you mix in some dry signal to the effected sound, boost the bass frequencies, or use the pedal in normal operating mode.
MXR M85 Bass Distortion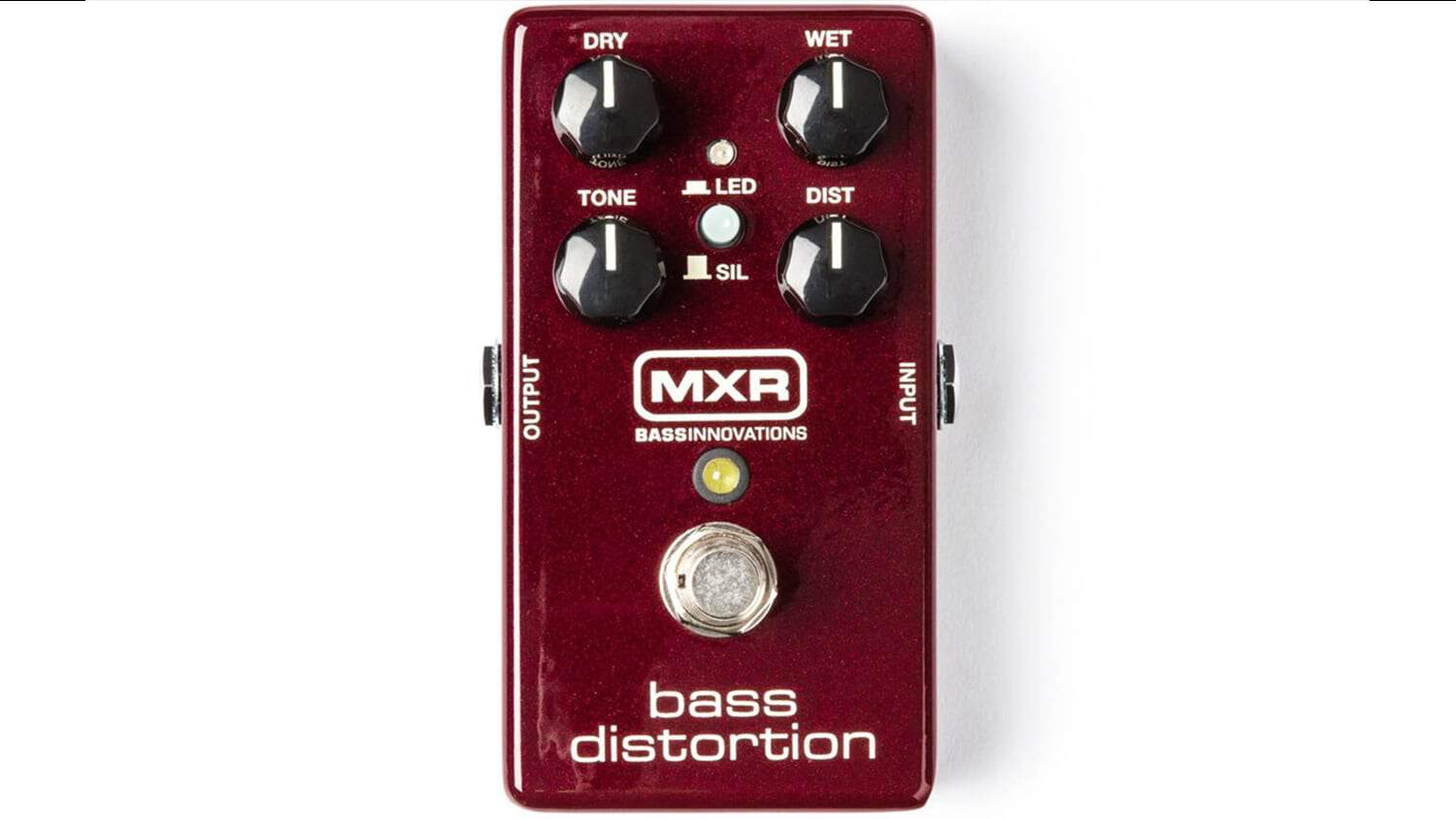 Some bass players are looking for full-on distortion. The M85 offers some very cool features, including separate Wet and Dry level controls and the option to select between different flavors of distortion via LED or silicon clipping diodes. An internal control adjusts the gain of the LED clipping. With its separate level controls the M85 provides the sound of a split signal chain in one pedal, but curiously lacks a dedicated dry output.
ProCo Rat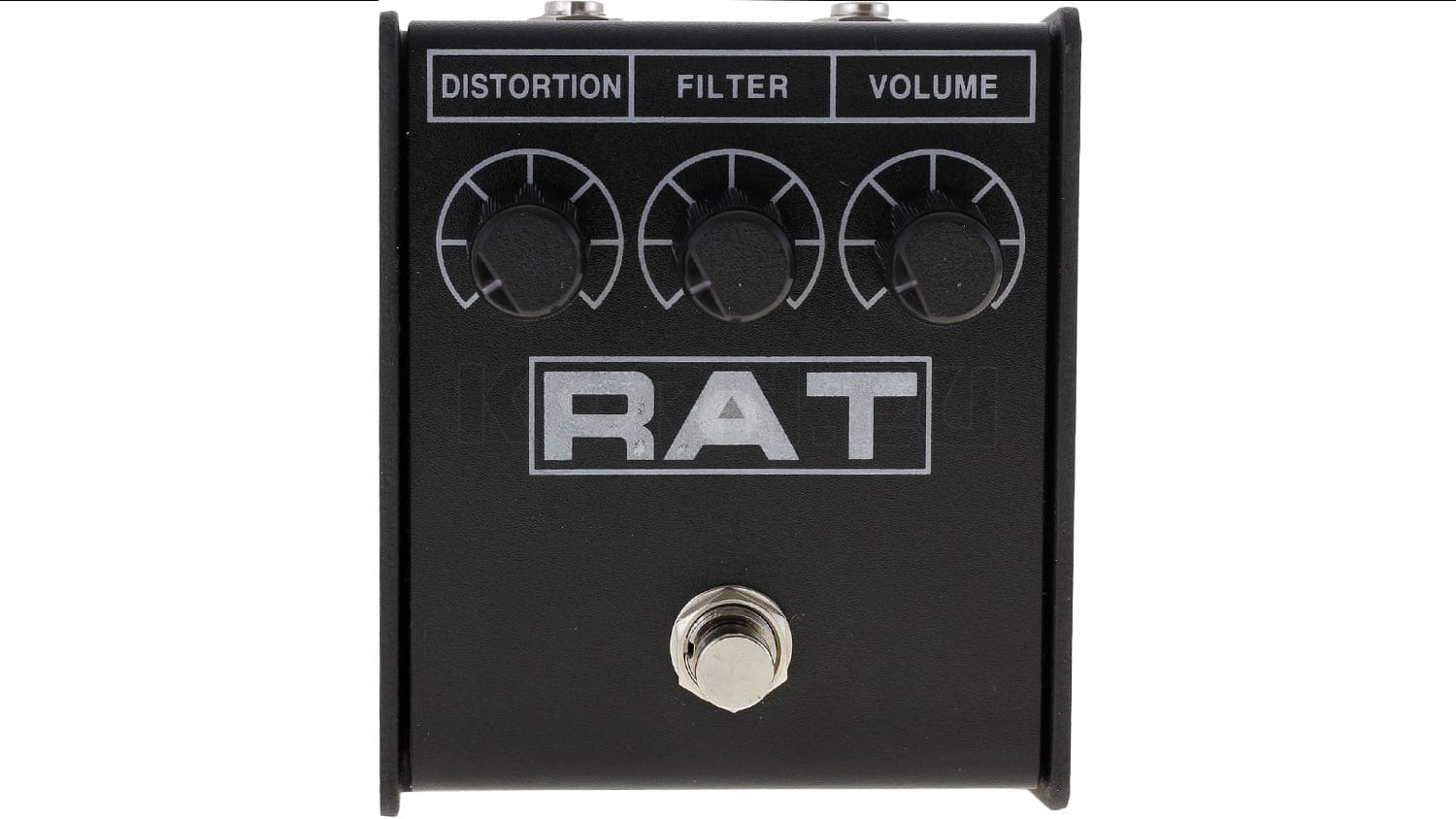 Since the 80s the Rat has been a pedal that, just like its mammalian namesake, is adored by some and despised by others. There have been countless variations, even some designed specifically for bass. Which version you choose is really just splitting hairs though. When used on bass it is thick, nasty, fuzzy, and blown out – which might be exactly what you're looking for.
Best bass EQ pedals
Wampler EQuator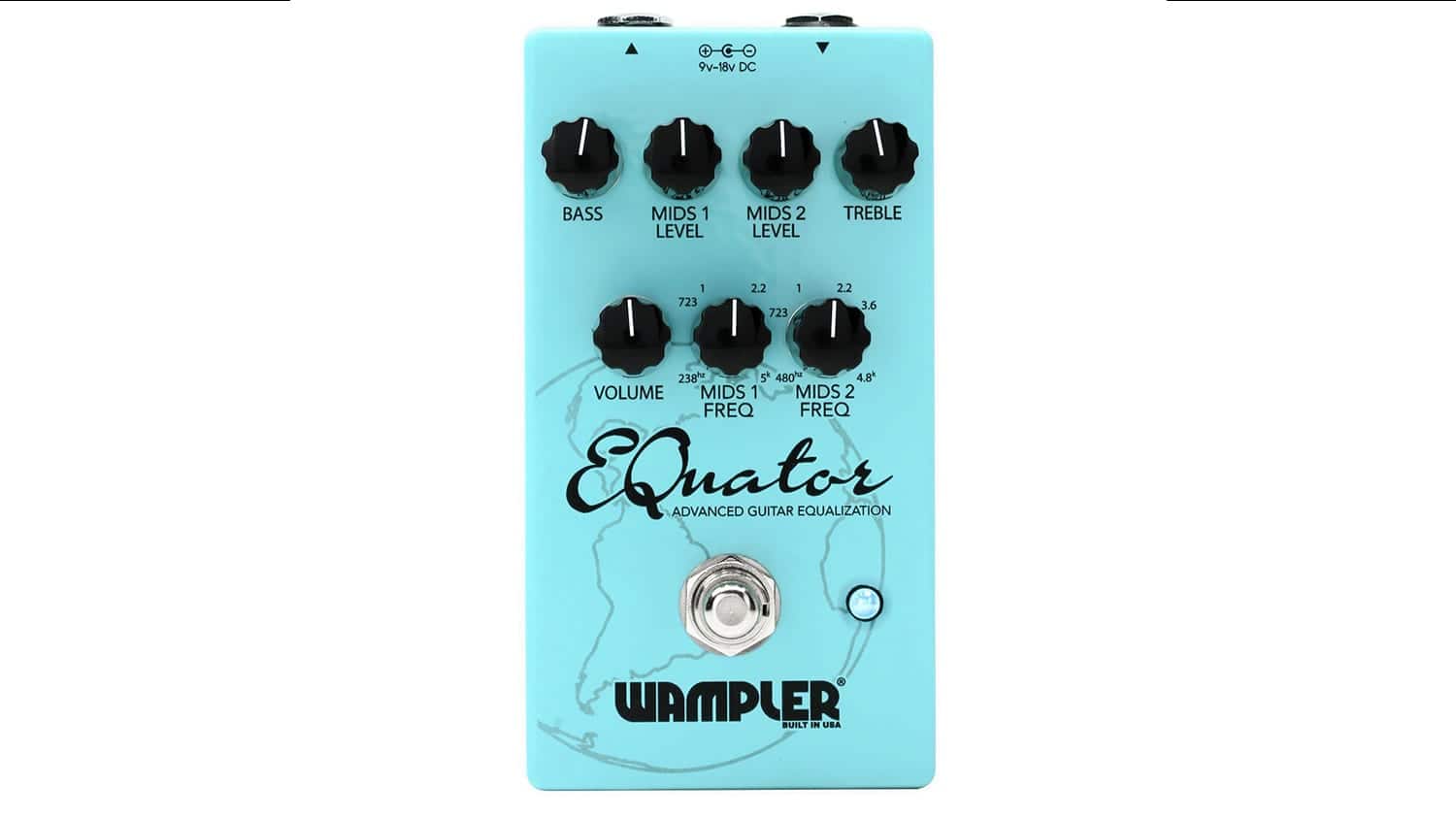 It's not built specifically for bass, but this analog EQ from Wampler offers versatility with four bands. The bass (120Hz) and treble (5.5kHz) controls are fixed (you can't adjust the frequency), but the two midrange points are semi-parametric – meaning you can select which frequency is accented.
BOSS GEB-7 Bass Equalizer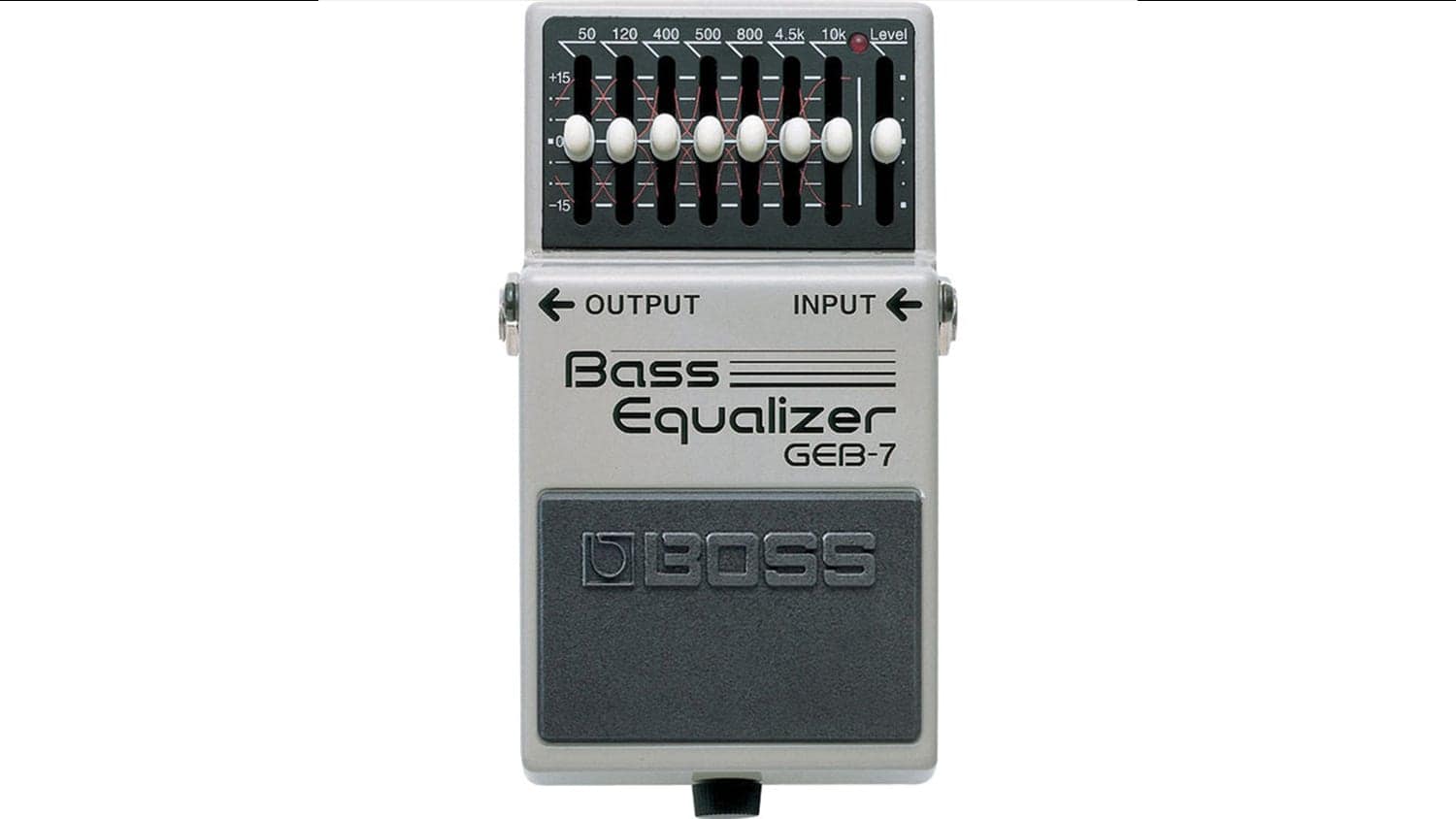 This bass EQ from BOSS designed to handle the girth of bass frequencies includes seven bands in a graphical interface with up to 15dB or cut or boost. And with the EQ ranging from 50Hz to 10kHz it can accommodate five and six string basses as well.
Best bass chorus pedals
Modulation effects probably aren't the first that come to mind when you think of bass guitar, but chorus can add width and dimension. Adding some subtle chorusing to bass guitar has been a common studio trick for decades to make it fill out in a mix. 
Aguilar Chorusaurus Bass Chorus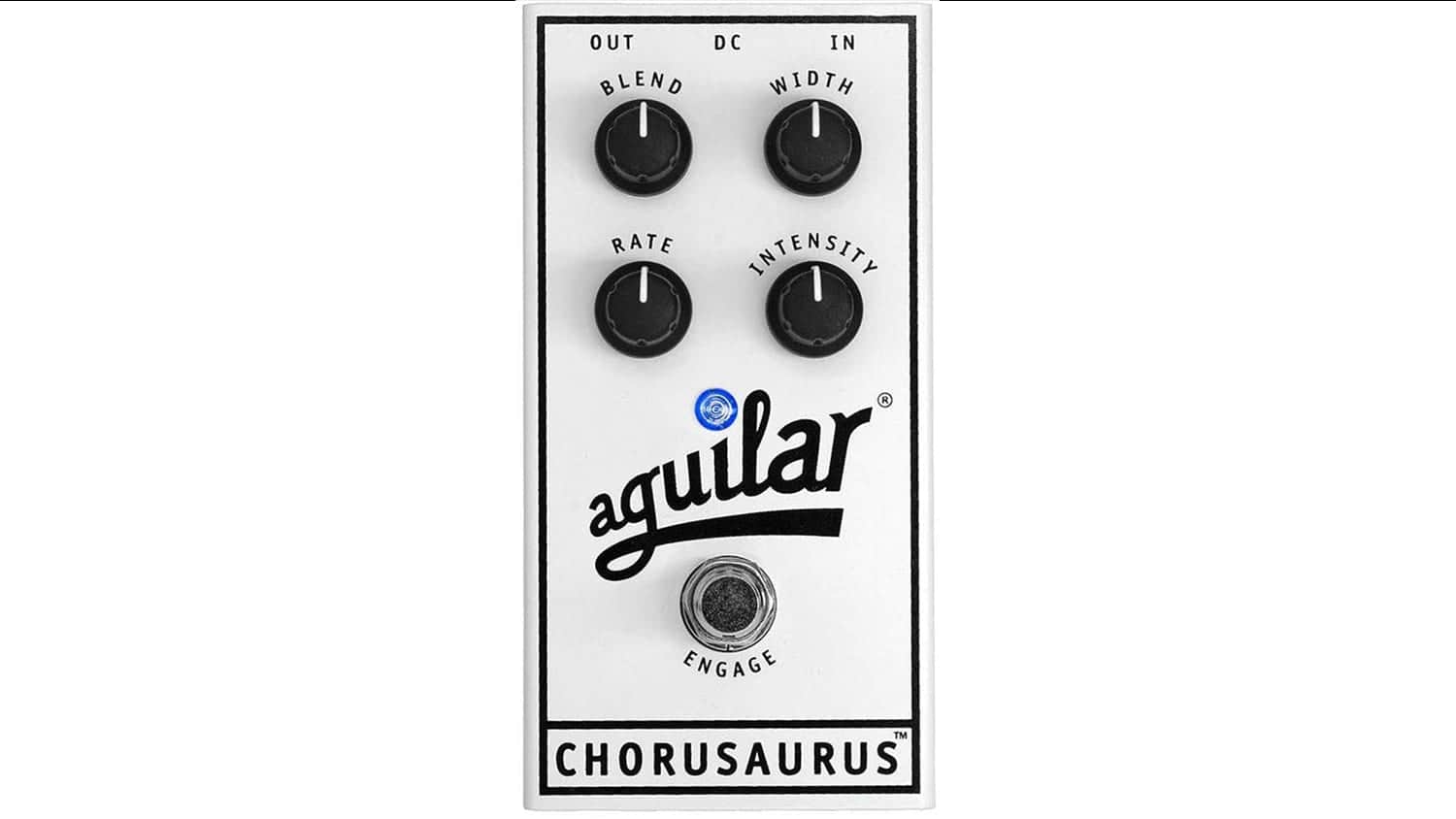 Aguilar is a unique brand, and their products are fantastically crafted with bass guitarists in mind. The all analog Chorusaurus is a bucket brigade design with the all important blend control. It has a single output that is capable of stereo when used with a Y cable and gig-saver bypass that doesn't kill your signal even if the pedal loses power. It has a wide range of tones thanks to the BBD chip, and it can give you flanger and rotovibe-like sounds. Chorusaurus can even make your bass sound like an organ!
Electro-Harmonix Bass Clone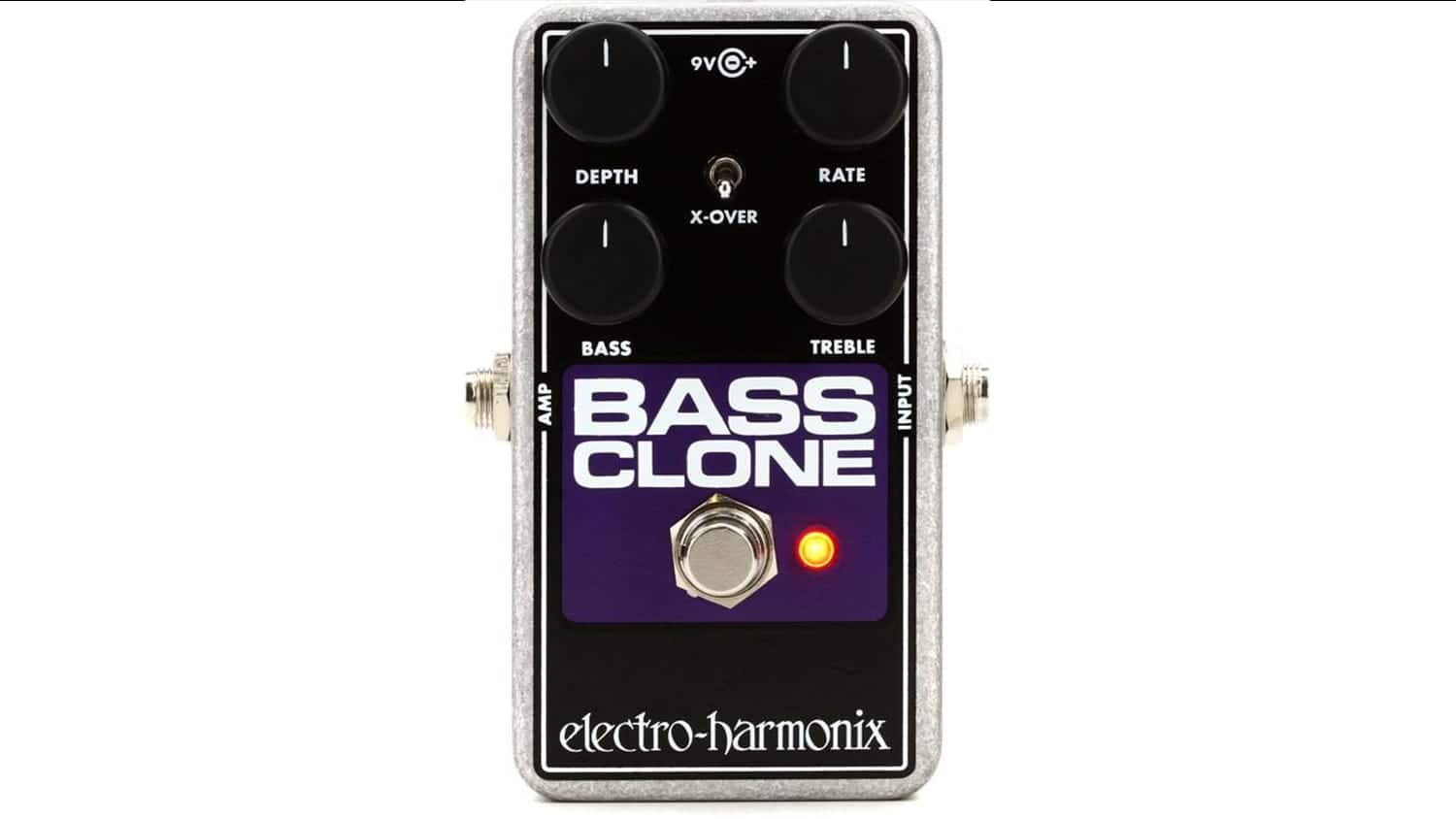 Electro-Harmonix took their all-analog Small Clone and modified it for use with bass. The X-over switch leaves the lower frequencies uneffected so that you can retain the girth of the low end while adding the shimmer of the chorus to the top of the sound. It's a pedalboard friendly size and a wallet friendly price.
Best bass multi-effects pedals
Fender Downtown Express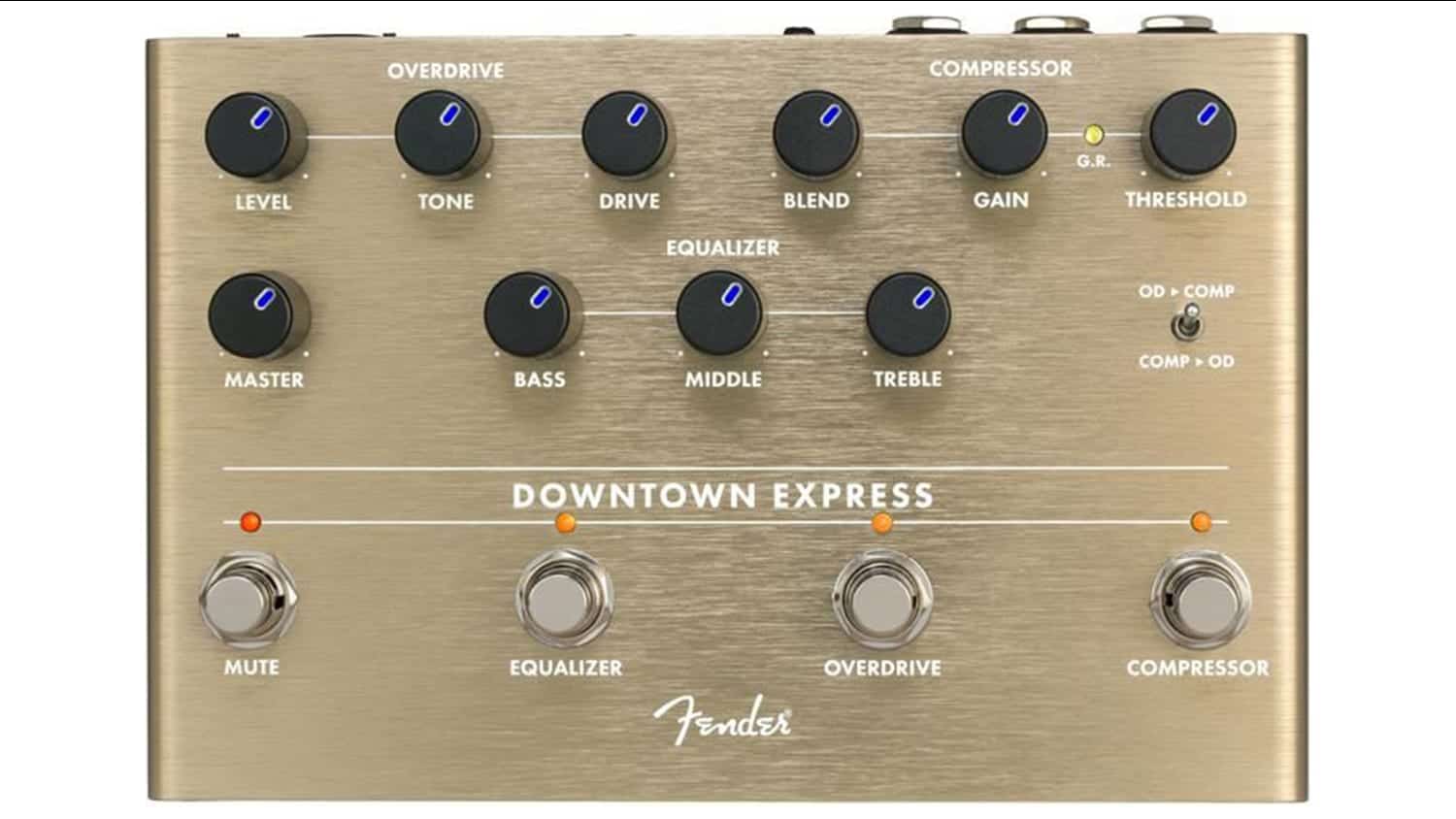 Fender's new line of pedals includes the Downtown Express, a multi-effect that has the necessities that bass players require like overdrive, compression, and EQ. Each section is independent and has a three-knob control scheme, and the compressor section can be pre or post overdrive. It has mono I/O as well as a tuner and XLR (DI) output.
Tech21 Bass Fly Rig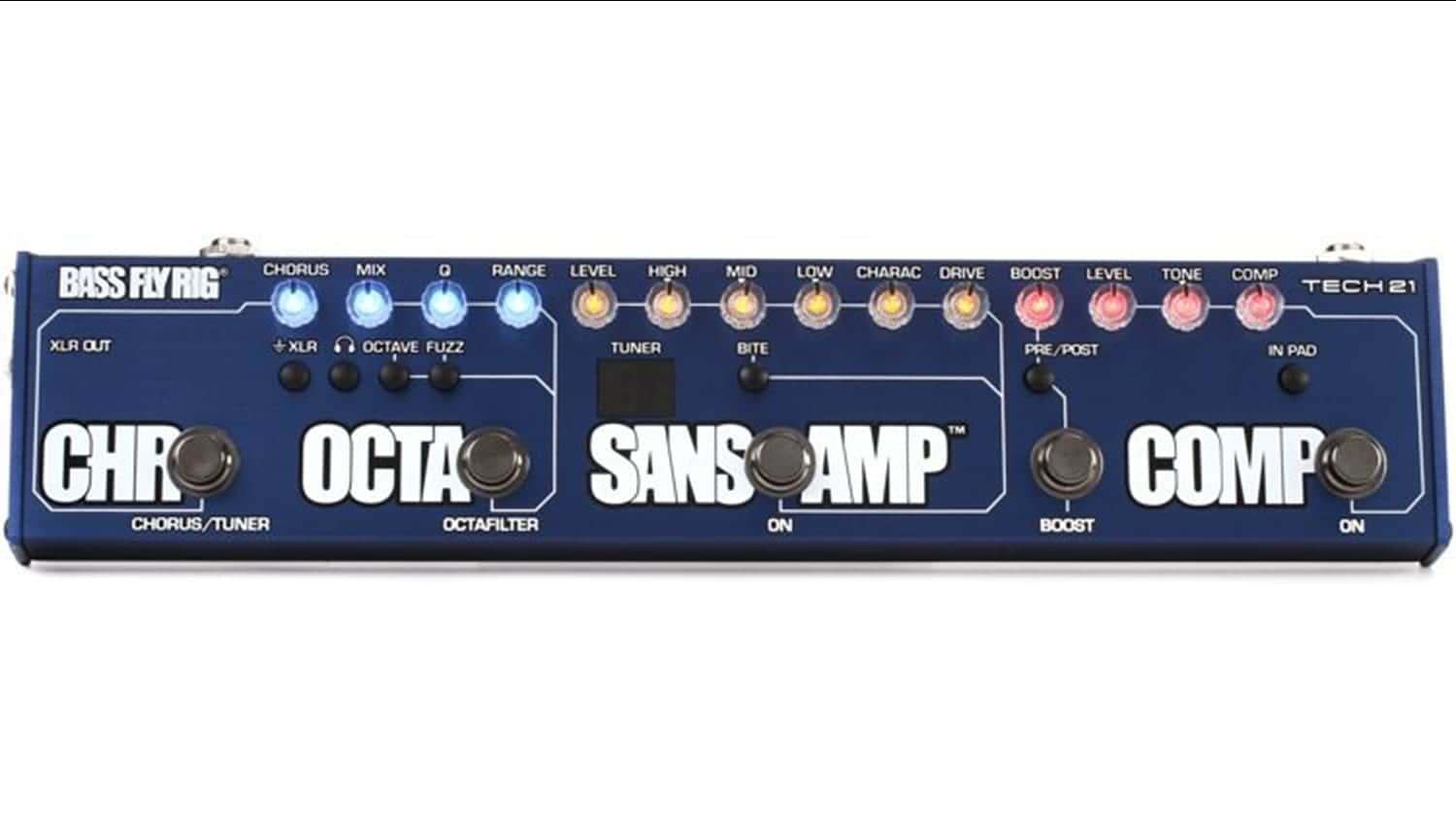 The Fly Rig packs five of the most useful bass effects into one fairly compact, mobile unit – SansAmp, compression, chorus, octave/fuzz, and a tuner. Each section has an independent control set and foot-switching. There are two outputs – ¼" for use with an amp and XLR for going direct. The FlyRig is small enough to fit into your luggage but packs in enough tone to fill a stadium.