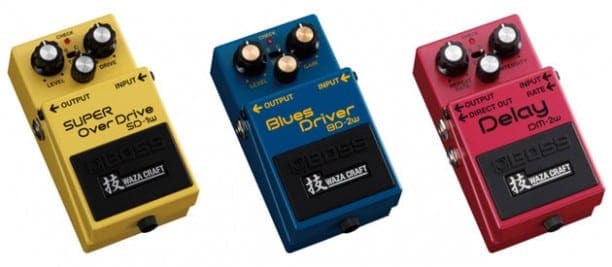 Just one of the NAMM offering this year, Boss has unveiled a new line of pedals, called "Waza Craft," including the BD-2W "Blues Driver," the SD-1W "Super OverDrive," and the DM-2W Delay.
According to Boss the Blues Driver gives a classic blues grit, and the new pedal offers a premium experience with a revamped body and sustain. The Super OverDrive gives a sweet overdriven tone capturing the original SD-1 sound with new tonal range and gain. Finally, the new delay offers an all-analog circuit and accurately reproduces the vintage DM-2 Delay.
You can pre-order the Waza Craft Blues Driver here, the Waza Craft Super OverDrive here, and the Waza Craft Delay here.