Taylor Guitars took the opportunity during this year's Believe in Music 2022 event, to expand one of its iconic lines. The American Dream line from Taylor has been one of the manufacturer's most popular of all. And now, the company expanded upon it with two models — the AD27e, and AD22e. Hands down, both of these guitars look incredible, and judging from pretty much every other Taylor Guitar, we're sure they sound great too. Let's take a look at both new models, and see what they bring to the table.
Taylor Guitars AD27e Flametop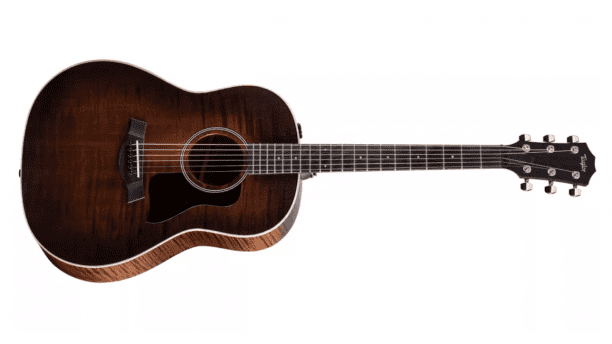 The first release in the American Dream expansion of 2022, is the all new AD27e Flametop. Its top, back, and sides are all finished with satin, all coming together in a 20″ body. Together, the AD27e Flametop produces a meaty midrange, while maintaining an even balance, tonally. The neck is made using eucalyptus, a very unique wood among guitars especially. Finally, the nut and saddle are both created using tusq. The guitar has 20 frets, all of which are seated across the 25.5″ scale neck. The AD27e Flametop comes as an expanded option to the standard AD27e, and can be purchased starting now at $2,199. To buy, or learn more, visit Taylor's website.
Taylor Guitars AD22e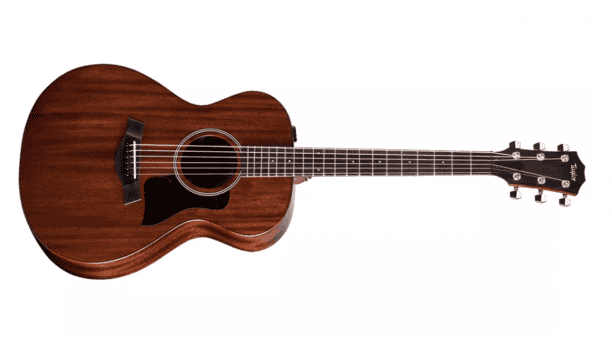 Wrapping up the American Dream newcomers for 2022, is the AD22e. According to Taylor, "The AD22e offers players all the warm, seasoned tone, workmanlike style and exceptional value of the American Dream Series in a compact, accommodating Grand Concert frame. Featuring all-solid-wood construction and our tone-enhancing V-Class bracing, this model's mahogany top pairs with sapele back and sides for a rich response with a bold midrange character and clear, pristine highs." The guitar's fretboard is made of eucalyptus as well, with a tusq nut and micarta saddle. To learn more about the AD22e you can check out Taylor's website. Additionally, if you're ready, you can also purchase the instrument there for $1,699.