If you're getting into music production or a seasoned professional simply looking to switch, choosing the best DAW, or digital audio workstation, can be an important step. That's because that DAW is going to be the center for where you do all your audio work. Unfortunately, it's not always easy to tell which is one of the best DAWs available.
The problem is there are a ton of DAWs out there — from the audio-centric to the more MIDI-aware, different DAWs serve different purposes — that's to say, there isn't really a single best DAW. Still, some are better than others. Here are the top ten DAWs out there and why they're so great.
Avid Pro Tools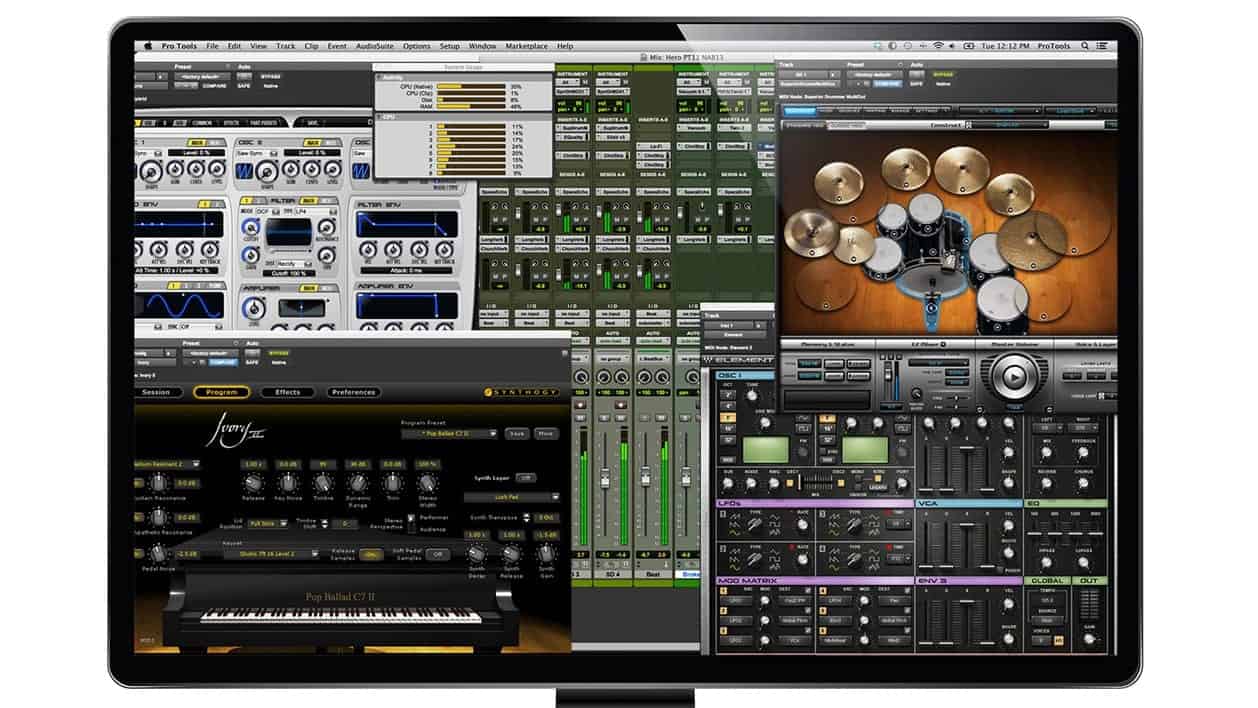 Pro Tools is largely considered to be the ultimate DAW by audio professionals, and for good reason. It's certainly one of the best DAWs. The DAW is unique because of the fact that it's designed specifically for professionals, and as such offers pretty seamless integration between software and hardware thanks to Pro Tools HD. Not only that, but Pro Tools has been around since since 1989, so it has had decades of tweaks and upgrades, making it a seriously powerful tool. Pro Tools isn't limited to the pros either — there's Pro Tools software available that you can simply install on your laptop.
Pro Tools is generally best suited to those who work with recorded audio. It has MIDI capabilities, to be sure, but where it really shines is in recording, editing, and mixing. For that reason, Pro Tools is the best choice if you intend on either working with or for professional or semi-professional recording studios, as it takes a ton of steps out of the session migration process.
Pro Tools Pros:
Reliable
Most professionals have experience
An excellent recording, editing, and mixing tool
Pro Tools Cons:
A little outdated when it comes to MIDI tools
Not as widespread among artists

Apple Logic Pro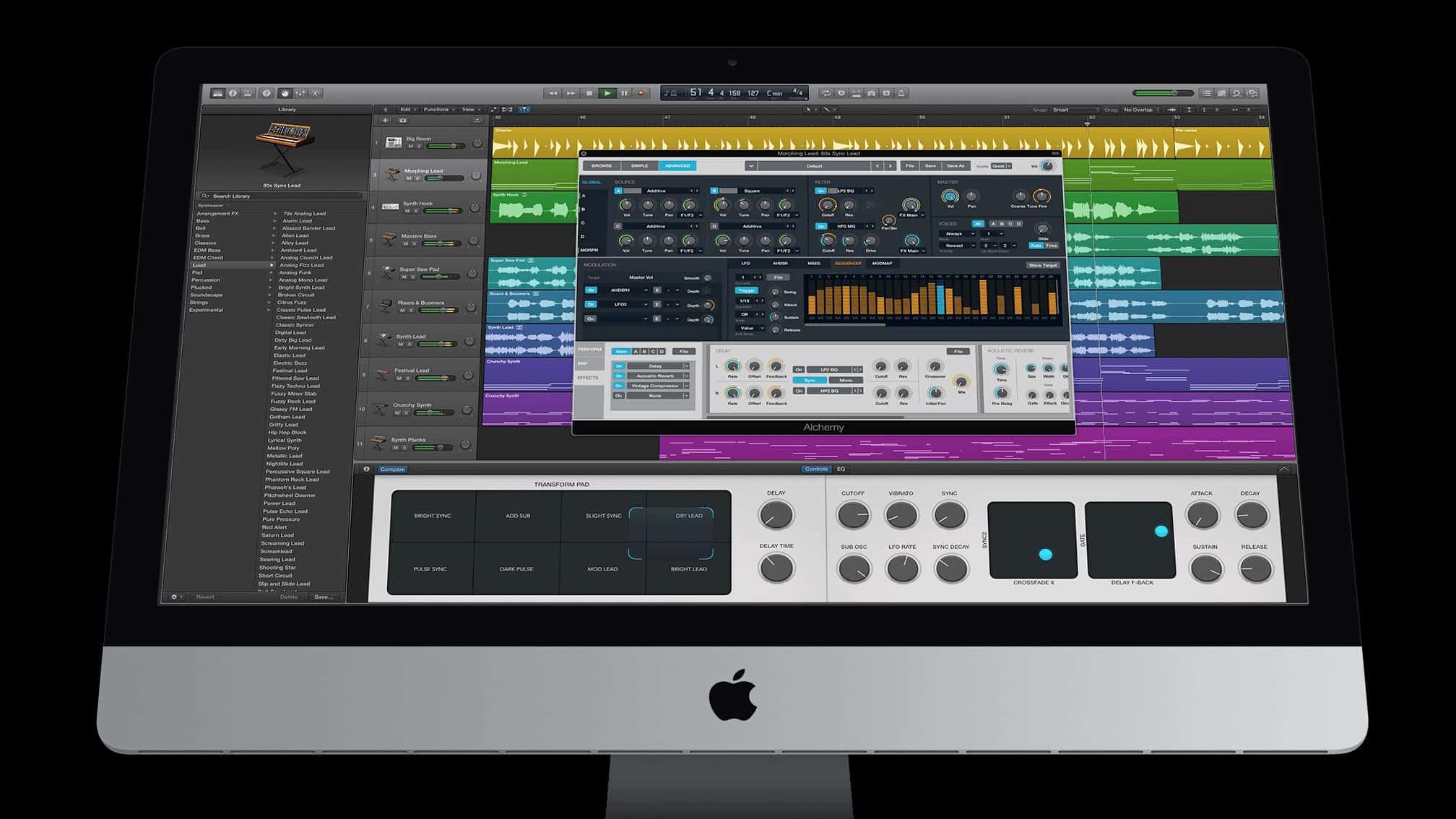 Logic Pro is also considered one of the best DAWs, especially among songwriters and budding producers that might not be as experienced in a studio setting. Of course, that doesn't mean there's anything less powerful or professional about Logic Pro. One of the great thing about Logic over Pro Tools is that it has an extremely clean interface and is much more MIDI-friendly, which is great for those using MIDI keyboards to write their songs. Still, that's not to say it's totally MIDI-friendly — if you're an electronic music producer, Logic Pro may be a little frustrating.
It's also a very powerful editing tool, comes with a huge range of great sounding plugins and software instruments, and is very stable as it's developed by Apple itself. Of course, there is a drawback to Logic Pro — if you're on a Windows computer you can't use it. Apple's Logic Pro is Mac-only.
Logic Pro Pros:
Easy to use
Great for quick and easy recording
Comes with a ton of MIDI instruments
Logic Pro Cons:
Mac-only
Might be a bit frustraing for electronic producers

Ableton Live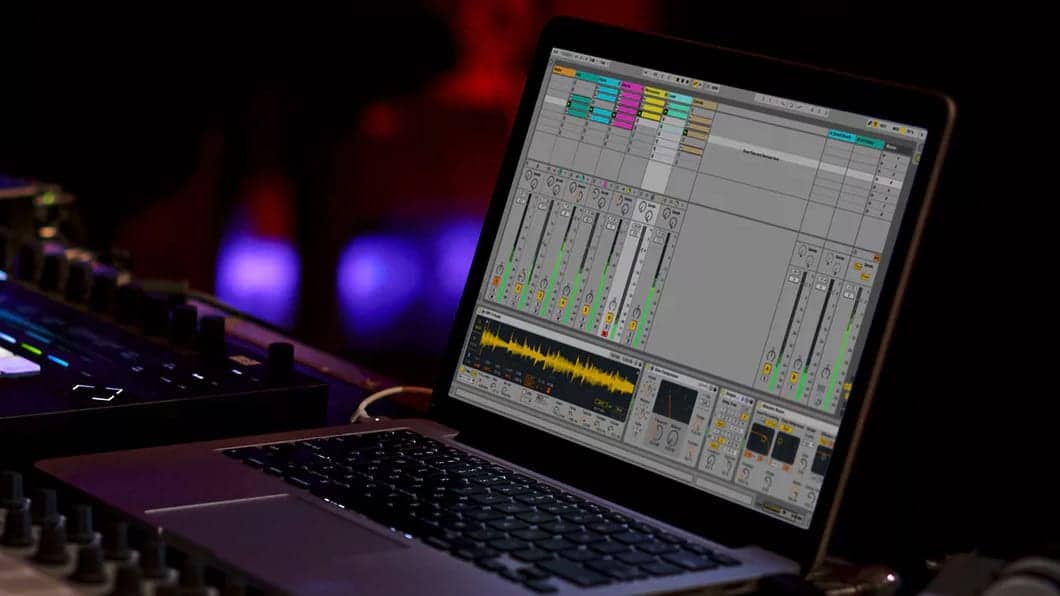 Ableton Live is also a pretty long-running DAW — it was first introduced in 2001, and brings a pretty different workflow to audio production than the other DAWs. Ableton Live is specifically focused on live music production, making it one of the top choices for people like DJs and those those looking to use electronic sounds in their performance.
Ableton's use doesn't end with live musicians and DJs, however — the DAW is also a top choice for electronic musicians, and is a premier choice of DAW for electronic producers all around the world. A big part of the DAW's innovation is Ableton Link, which enables a wireless connection between iOS apps and desktop apps. Ableton Live also comes with a ton of different MIDI instruments and plugins.
Ableton Live Pros:
Offers an intuitive workflow
A number of MIDI instruments and plugins
An excellent choice for live performance
Ableton Live Cons:
Isn't the best choice for audio editing
A very different workflow for those used to Pro Tools or Logic

Propellerhead Reason

Reason has long been an excellent choice for best DAWs, especially for those who wanted a completely self-contained DAW that they could use on the go without any outboard gear necessary. Not only that, but you can purchase plenty of plugins for the software that act as Rack Extensions — software you can add to your virtual rack.
The latest version is Reason 9, and it adds quite a slew of upgrades — including three new "Players," which are MIDI generating and manipulating devices, Not only that, but Ableton Link also works with Reason, letting you use it as a second DAW if you so choose.
Propellerhead Reason Pros:
Great for completely in-the-box producing
A wide range of plugins and software available
Propellerhead Reason Cons:
Not the best for audio recording and editing

Image-Line FL Studio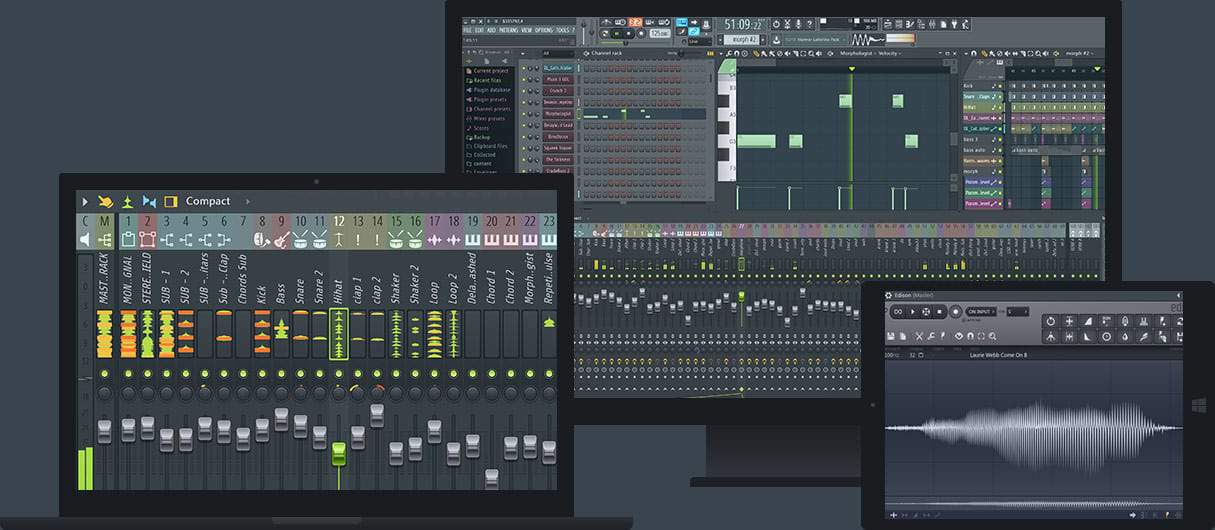 FL Studio, previously known as Fruity Loops, has been around for about two decades now, though for quite a while it was specifically for those who wanted to use loops and didn't even have audio recording capabilities. FL Studio is very popular for those who make beats for hip-hop music, however it has plenty of use in other forms of electronic music too.
FL Studio probably isn't the best choice for those who think they'll need to do a lot of audio recording, but if you're into creating loops and beats, it could be a great choice for you.
FL Studio Pros:
Easy-to-use interface for beatmaking
Lots of plugins and synthesizers
Touch screen compatible
FL Studio Cons:
Not very good for audio recording or editing
Currently there's only a stable release for Windows — however testing for Mac is underway

Cockos Reaper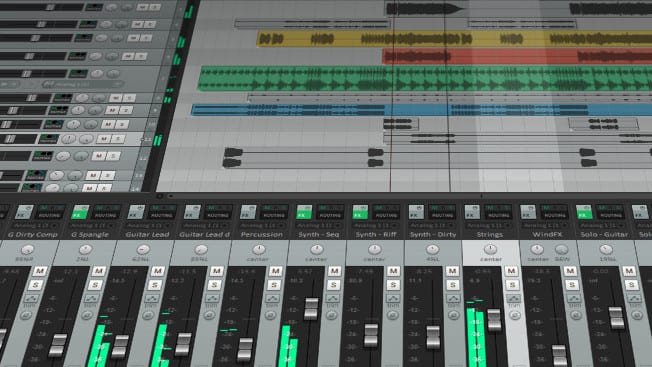 Reaper may not be the most well-known DAW, but those who do know of it know it for one great reason — it's the first DAW many of us used. The reason for that? While the demo version does last for 30 days, the DAW is still fully functional after that. Now, we do not recommend using it without paying for it, especially after those 30 days — the folks over at Cockos work hard, and should be paid for their hard work.
Reaper is currently up to version 5, and while it's probably not the best choice for the more MIDI-focused, it's great for audio recording and editing, and offers an excellent introduction into the music production world.
Cockos Reaper Pros:
An excellent way to get into music production
Great audio recording and editing tools
Cockos Reaper Cons:
You'll need to invest in plugins
Not great with MIDI

Bitwig Studio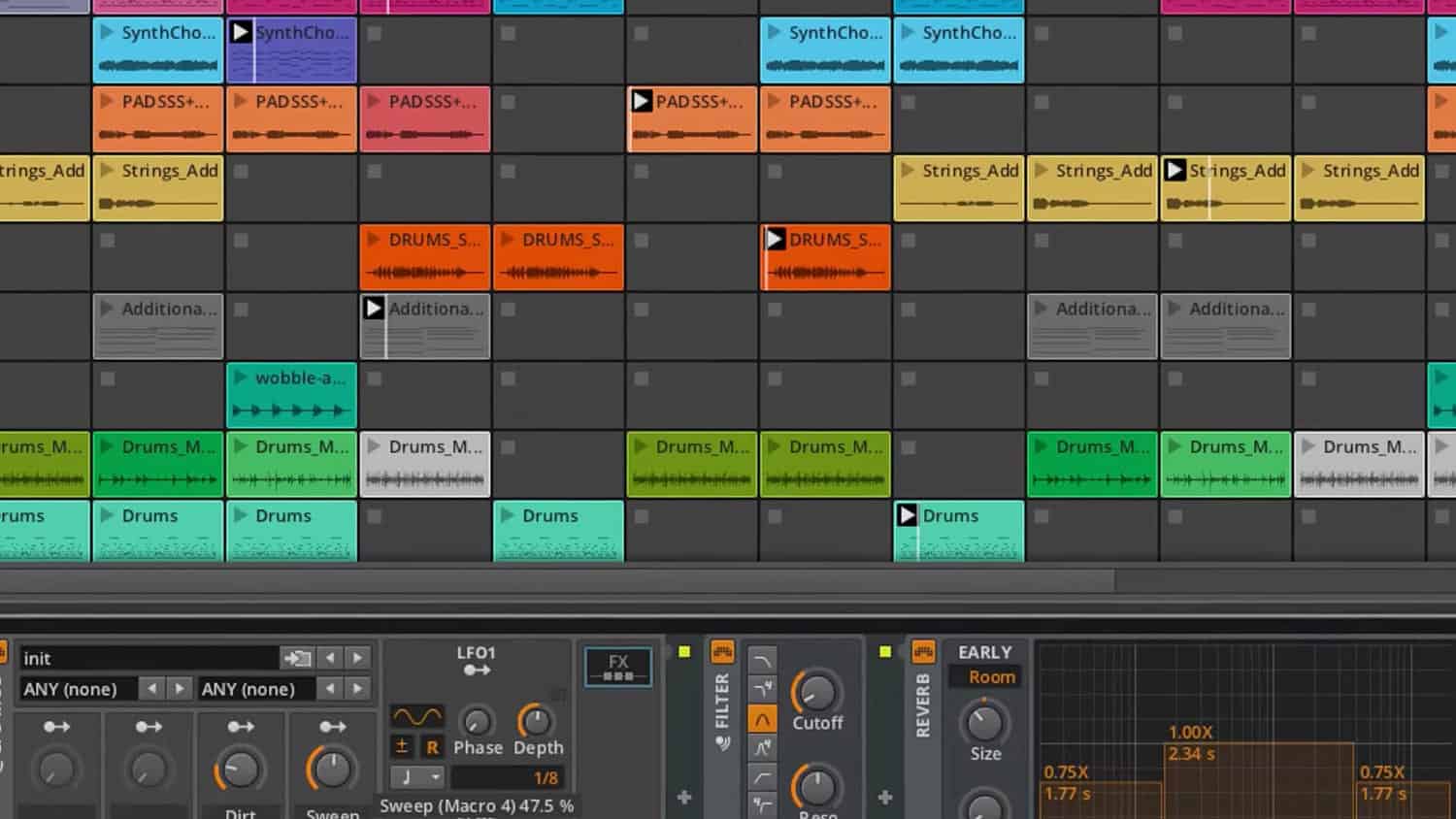 Bitwig Studio is kind of the new kid on the block, but it's already made headlines for being an excellent music production tool. It was actually created by some of the developers behind Ableton, and was eventually launched in 2014.
The goal of Bitwig is to help making music be as simple as possible. Some suggest that the new DAW combines the excellent audio capabilities of Pro Tools with the MIDI and routing features in Ableton. We'll have to wait and see if it stands the test of time, but if its first few versions are anything to go by, Bitwig is here to stay.
Bitwig Pros:
A customizable workflow with a timeline view that's very similar to Ableton
Totally new modulation system for connecting parameters
Excellent MIDI editing tools
Bitwig Cons:
Not many native plugins yet
Still a few bugs that need to be ironed out

Cakewalk Sonar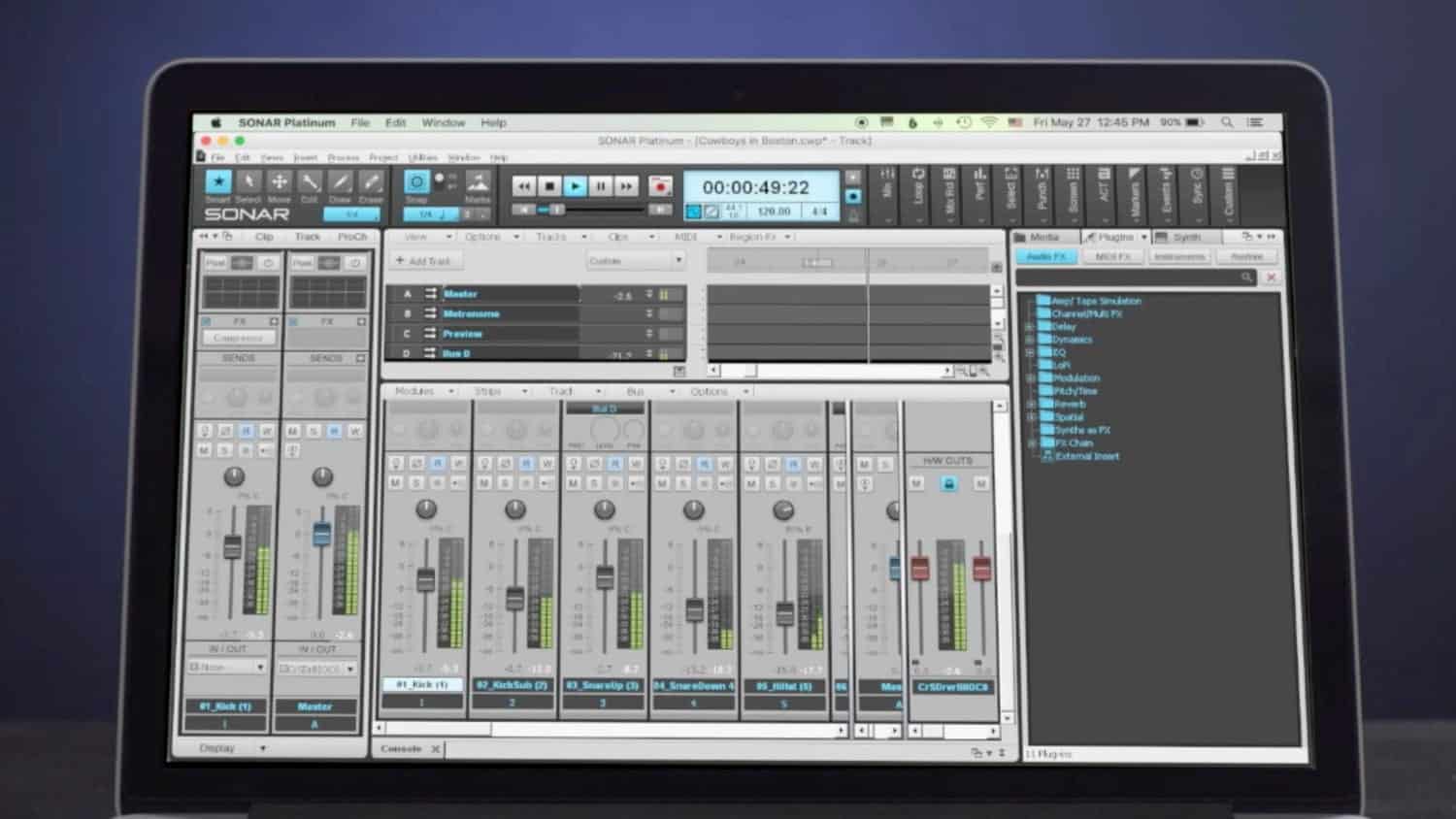 Sonar has been around for quite a while now, and the most recent update is the pricing plan — you can now get it through a subscription rather than an outright purchase.
Sonar is an extremely powerful tool, but what makes it better is the price. We aren't going to say it's the best DAW out there, but it may well be the best for the price. It's also still being updated, however for now the focus is on bug removals.
Cakewalk Sonar Pros:
Very powerful for the price
Cakewalk Sonar Cons:
A little clunky
Not as powerful as more expensive tools

PreSonus Studio One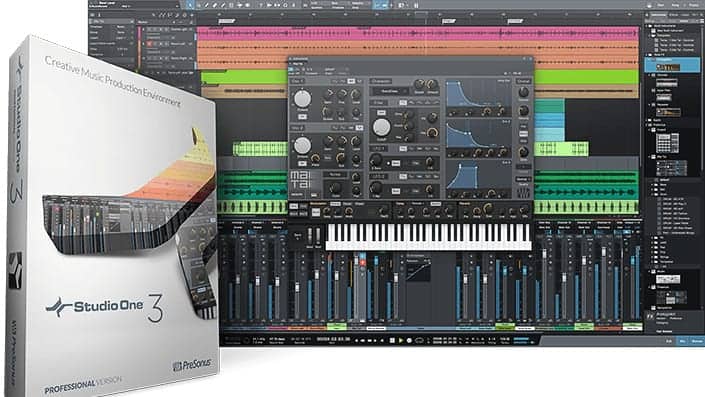 PreSonus is better known as a maker of audio interfaces and recording gear, but the company has built the software for that equipment too. Studio One was first launched in 2009, and you can get it for free or at a super low cost by buying PreSonus hardware.
One of the best things about Studio One is that it's a great way for musicians to quickly and easily jot down their musical ideas. It's not quite the ultra-powerful music production tool that Pro Tools is, but it's well on its way to success.
PreSonus Studio One Pros:
A flexible notepad for musicians
Has a nice selection of plugins
PreSonus Studio One Cons:
A little bit problematic when it comes to latency
Not the best with MIDI

Steinberg Cubase
Cubase is another long-running DAW that's been around for years, and we're currently on Cubase 8.5. The software boasts a great built in audio engine, VCA faders, and some awesome new features for MIDI and audio editing. We also got a few changes to the interface of the software.
Cubase is, again, perhaps not the single most powerful DAW out there, but it has some great tools, especially at the price.
Steinberg Cubase Pros:
Great audio and MIDI editing tools
Steinberg Cubase Cons:
Not as powerful as other choices