There's only one drum kit in the world that can claim the title of the world's best selling drum kit, and that's the Pearl Export. So why exactly did Pearl decide it would be a good idea to discontinue the kit back in 2007? We may never know, but they obviously realized how bad of an idea that was and have recently brought it back. Reintroducing the Pearl Export EXX series of drums.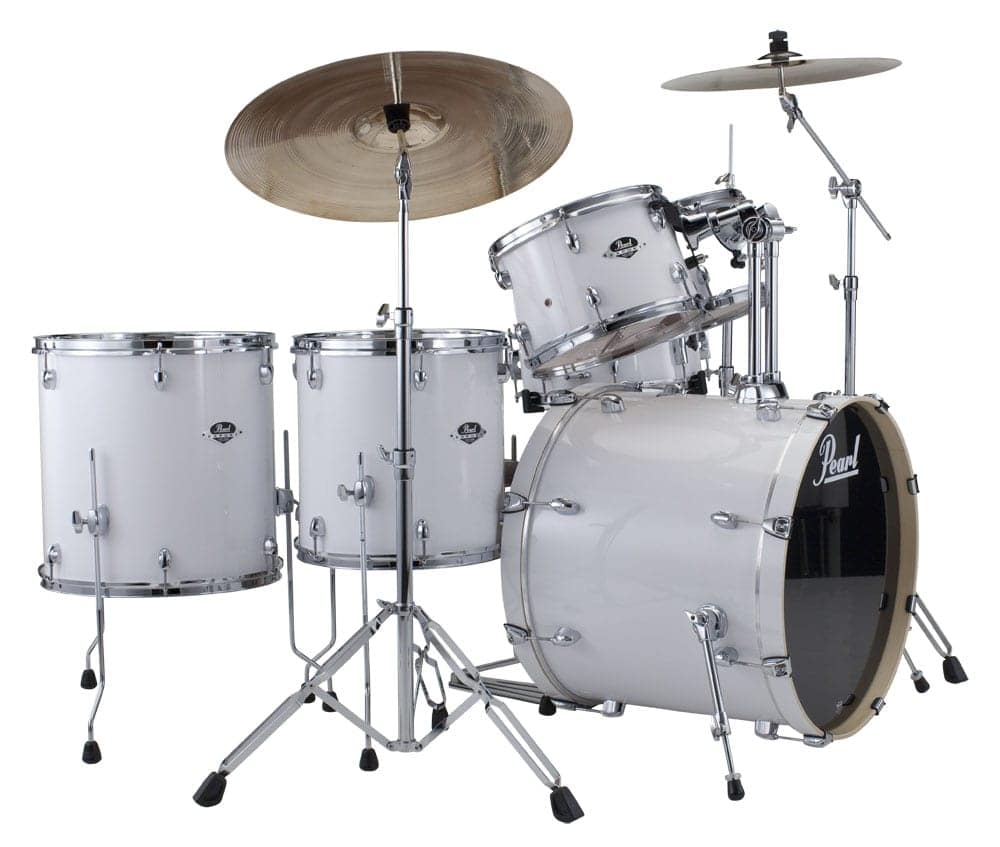 So what makes the Pearl Export EXX different than the other Pearl Export drums that were sold pre-2007? Well, for starters, the wood is slightly different. Instead of the Poplar only shell that was used in the old Export series shells, the shells now feature a Poplar/Asian Mahogany blend. While this certainly isn't the high end Mahogany that's used in more expensive Pearl kits, it's a nice touch nonetheless, and should add a touch more warmness to the sound The thickness of the shell is 6 ply, or 7.5mm.
Another difference is the hardware, which has been updated since 2007 but really doesn't offer too many new features.
Maybe it's a good thing that the new Export isn't that different from the old Export. The Pearl Export has the "great Export sound", and that sound is what many people look for in what's supposed to be an entry level kit. While this kit certainly doesn't cost that much, with the right drum heads and tuning, you can get a really great sounding kit.
The Export EXX comes in three different shell size configurations, all of which are pretty standard. It also comes in a five classic finishes.
Overall, the new Pearl Export EXX is not that different from the Exports that Pearl used to make. In my opinion, that's a good thing. Pearl had a winner in the Pearl Export series, and I even owned a set for 5 years, which I loved to death. Pick your own set up as soon as possible for that "great Export sound"!