While events and performances ramp towards a return, some venues and performers may find themselves in a technical hold-up. Luckily, Mackie is back with three new products to equally aid this need in both live and casual listening settings. Included in this launch are the Thump Go wedge loudspeaker, a new Element Wave wireless mic system, and the CR StealthBar sound bar for home. We'll jump into the full breakdown of each individual unit below. To learn even more about each product's specs, or to find a nearby dealer, look no further than Mackie's website.
Mackie Thump Go Portable Loudspeaker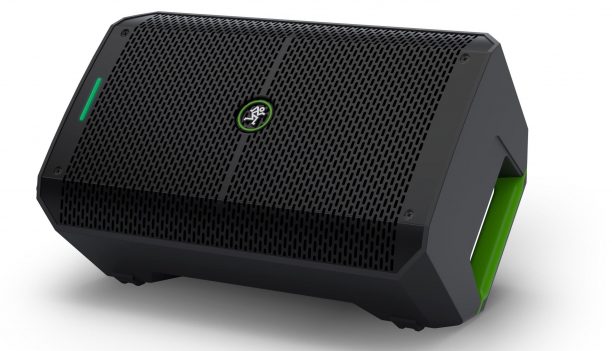 First in line is Mackie's new Thump Go portable loudspeaker. Mackie is well known for its long line of loudspeaker units, but this one certainly stands out from the rest. First off, it is extremely portable, as well as battery operable — eliminating the necessity of wires. Speaking more on portability, while packed with 8″ speakers, the unit weighs in at a stunning 17.6 pounds. The inputs include two channels of combo XLR ports, with the second one also including optional Bluetooth connectivity.
Additionally, Thump Go can be set in either of the four voicing modes — music, speech, monitor, and sub. While at work, depending on the environment, some extra on-board capabilities help eliminate unwanted interference. This set of buttons can help with feedback, fight through outdoor wind, and even more. The Mackie Thump Go will retail at $399, so go reserve yours now, if you're in need of on-the-go amplification.
Mackie Element Wave Wireless Mic System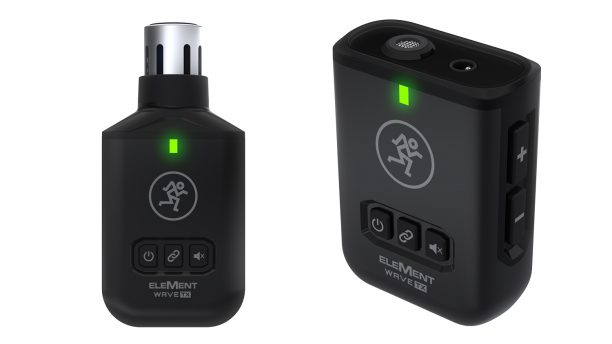 Next up is Mackie's latest Element Wave wireless mic systems. This launch consists of two products of the same variety, the Element Wave XLR and Element Wave Lav. As you may have guessed, the main difference between these two comes down to the type of microphone being used. Both of these are set up as transmitter systems, so there is no additional receiver being sold with these units. However, Mackie insists ultimate ease in pairing these wireless systems. The XLR version, simply put, has a female XLR port at the top for easy plug-and play into any on-stage microphone. Alternately, the 'lav' version includes its own lavalier microphone in the box, but operates just the same. Either way you swing it, the XLR and lav versions of Mackie's latest Element Wave system will cost users $199 at market price.
Mackie CR StealthBar Sound Bar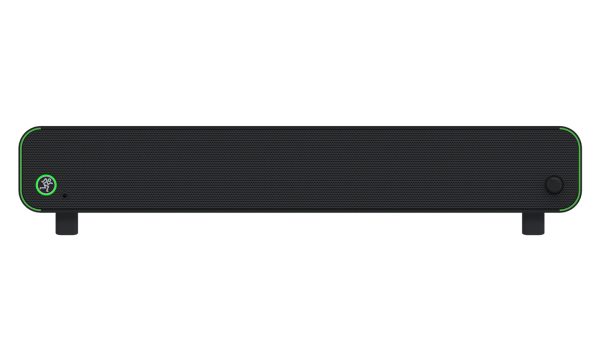 Finally, music enjoyers and owners of computers everywhere can get maximum audio enjoyment from Mackie's CR StealthBar. Per its name, Mackie designed this bar to hide away from plain sight, away from the rest of its user's desktop set up. It comes with three presets to use depending on listener activity: music, movie, and games. Connectivity for the StealthBar is also very simple to set up, with options for Bluetooth, 1/8″, and USB. While many sound bars can cost quite a bit, Mackie set the CR StealthBar at a very affordable $99.