DAW control surfaces give you an entirely new dimension of control over your productions. One thing to consider is that not all control surfaces are compatible with every DAW, so when you're shopping around make sure the models you're interested in work with whatever software you're using.
From full-featured, multichannel models that flow very much like a classic analog desk to a portable single fader grab-and-go here are 7 of our favorite DAW control surfaces.
Best control surface overall: Solid State Logic UF8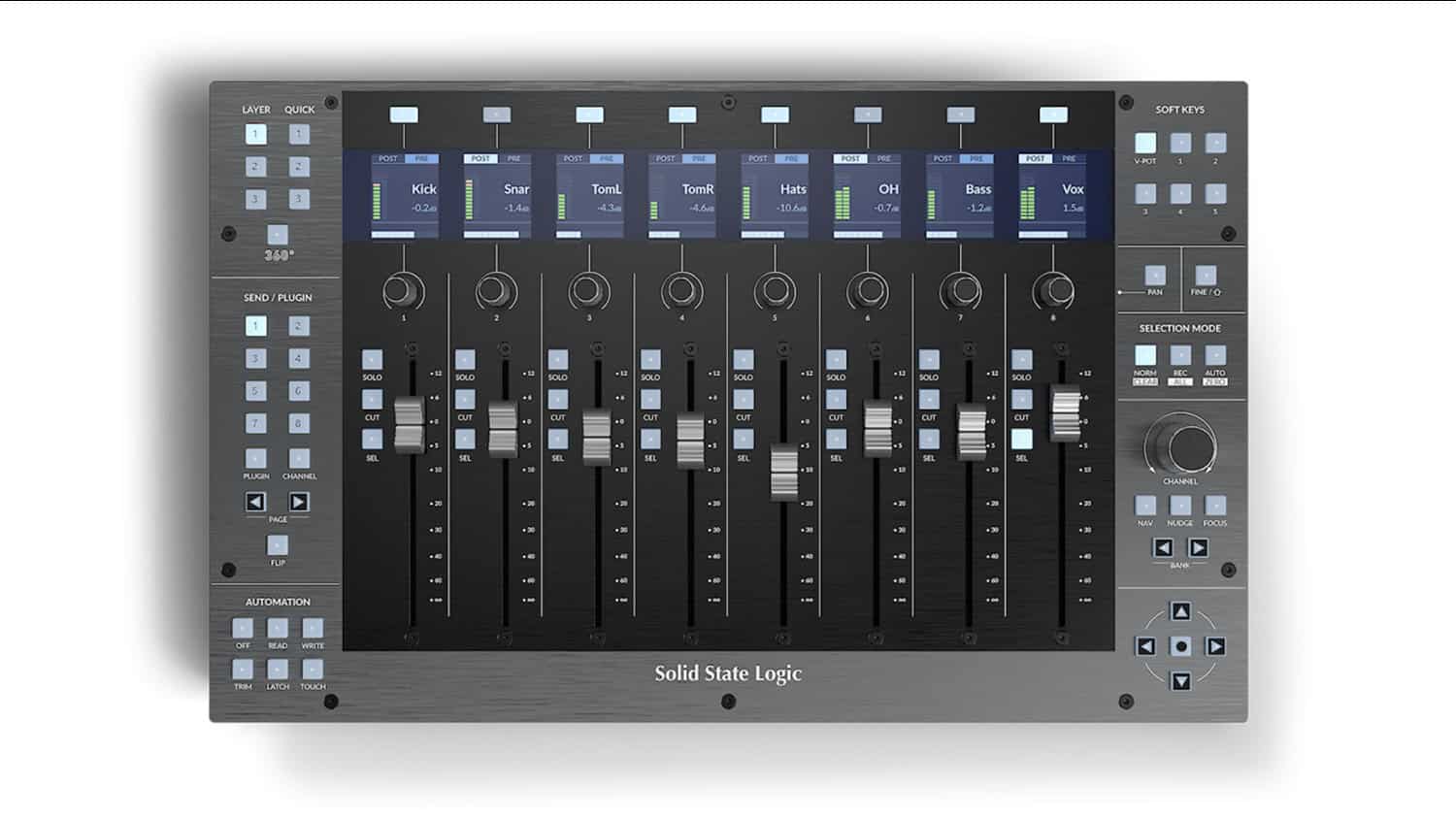 It's no surprise that SSL is making the best control surface around. They were pioneers in the analog recording world and what they've been doing in the digital realm is quite impressive. It runs on SSL 360 software so you can configure it in whatever way your imagination can come up with.
There are eight touch-sensitive, motorized faders, and rotary knobs for doing things like panning. All buttons are backlit and programmable so it's no issue streamlining your DAW workflow. Its metal enclosure is built like a tank and is highly durable. It's compatible with most DAWs (no Reaper, unfortunately) and can even connect to three different DAWs simultaneously. Being so advanced it's definitely at a high price point for a control surface. But it's SSL quality.
Buy now: $1,400
Amazon | Guitar Center | Sam Ash | Musician's Friend | Reverb
Most versatile control surface: Icon QCon Pro X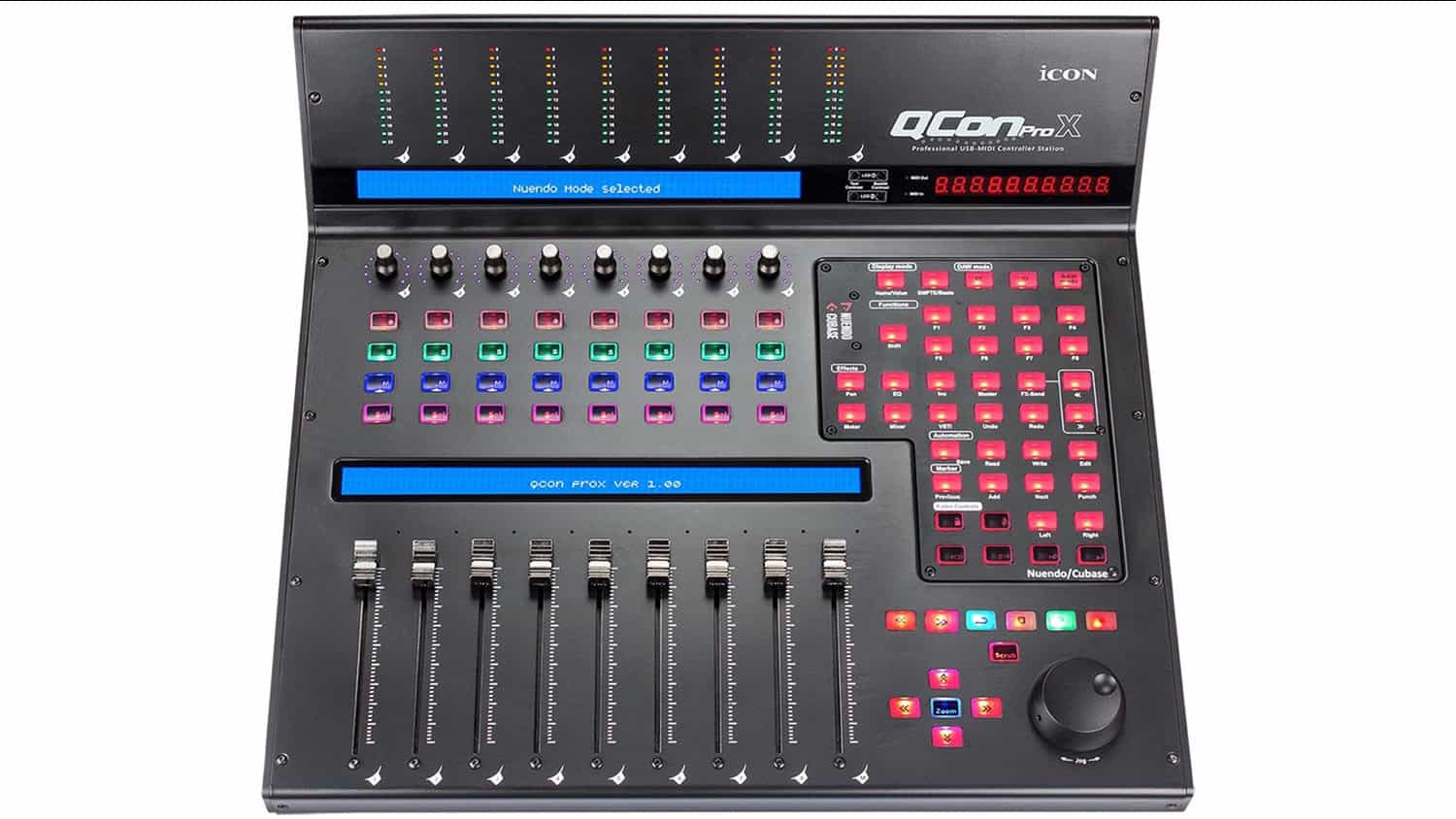 It was a tough shootout between the two, but the QCon lineup from Icon is definitely a heavy hitter. Like the UF8 it is about as professional as DAW control surfaces get. It's another options with eight motorized faders at 10-bit resolution with LED metering – just like on an analog desk. LEDs also provide a readout of the location of the pots. 18 assignable buttons means you can set it up exactly like you want, and a wheel lets you quickly and easily move along the track time code location.
The transport buttons are backlit, perfect for even the darkest, vibiest studios. It connects via USB2.0. And it comes with a host of free software from companies like Harrison, Tracktion, and Bitwig. There are two footswitch ports that can be used in a number of ways. And finally, it's compatible with pretty much every OS for Windows (even 7 and XP!). With Mac it works on Big Sur and OSX.
You can even put a digital lock on it! And for a smaller company it's widely available at your preferred musical instruments retailer. If you're looking for an extremely professional DAW control surface, this is the one. And if it's above your price range Icon offers many other smaller, less expensive models. Versatile, indeed.
Buy now: $1200
Amazon | Guitar Center | Sam Ash | Musician's Friend | Reverb
Best control surface under $200: Korg nanoCONTROL Studio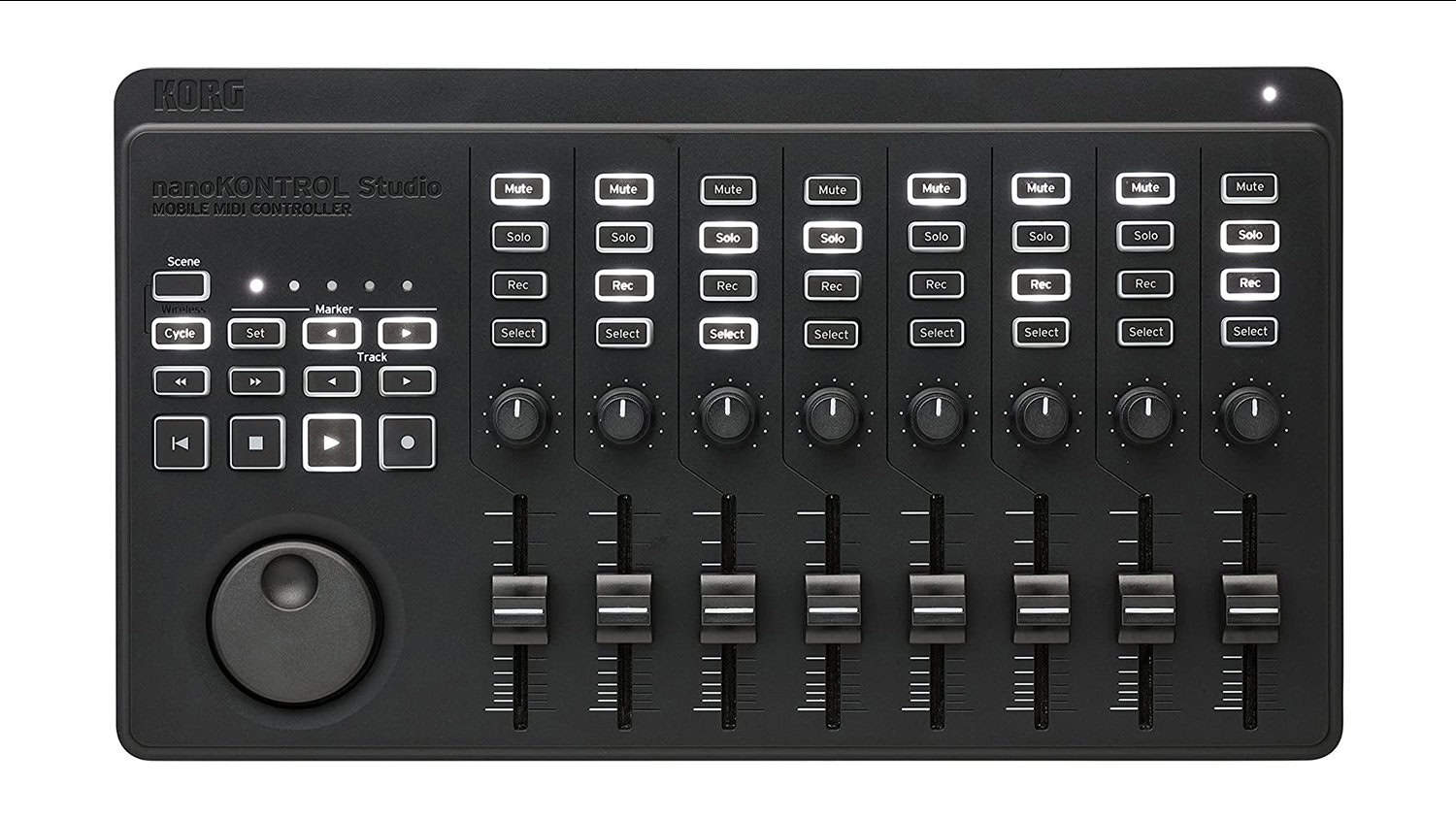 If you're looking for something with a smaller footprint this model from Korg is great. Thanks to Bluetooth LE setting up the nanoCONTROL Studio is a breeze. It has eight faders and knobs, and 32 buttons that can be configured to control pretty much every aspect of your DAW. There are also navigation controls making your sessions flow consistently. And if you want to skip the Bluetooth it can be connected via USB MIDI.
Buy now: $180
Amazon | Guitar Center | Musician's Friend
Best single-channel control surface: Presonus Faderport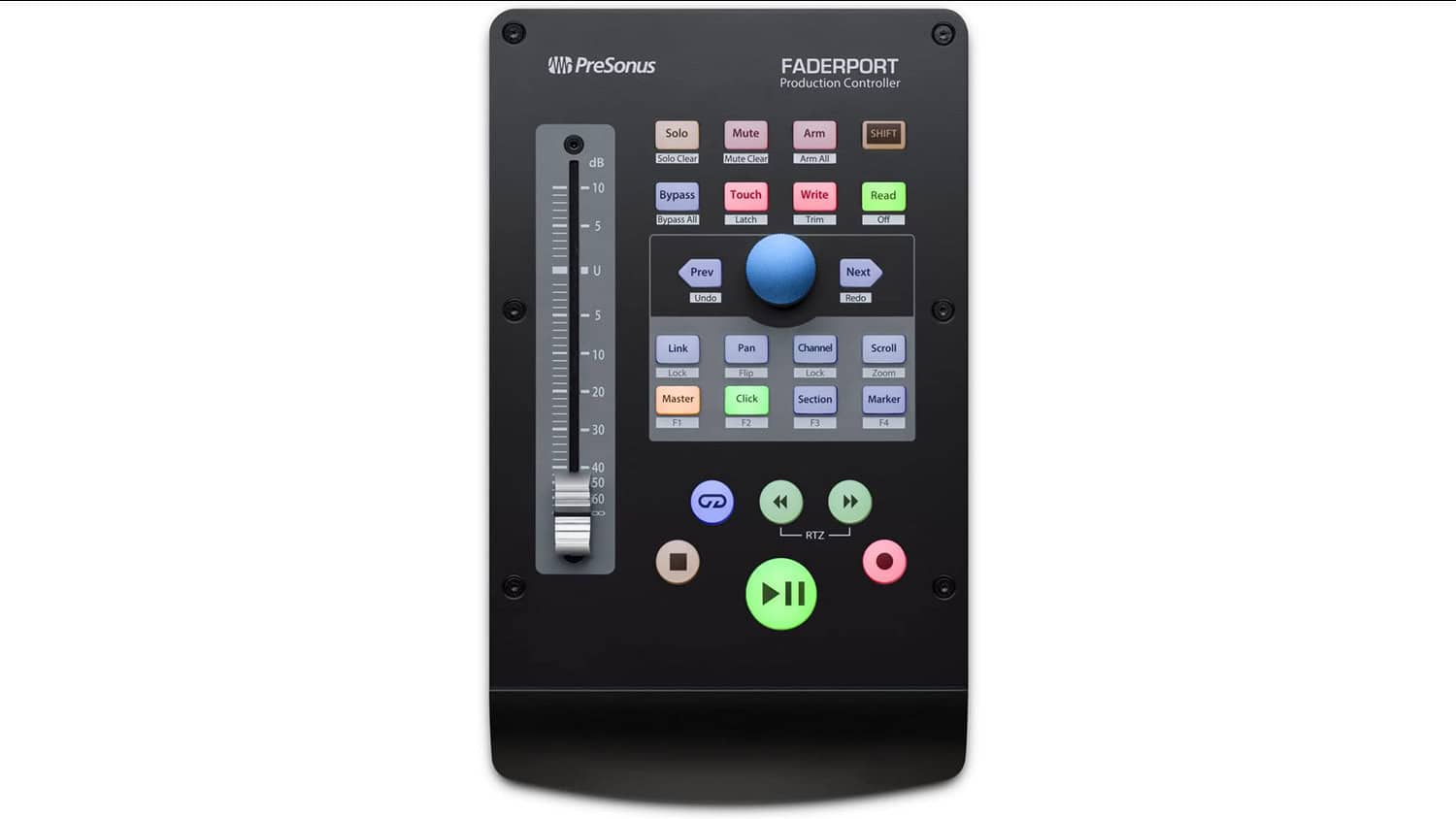 If a single channel is all you really need, there might not be a better option than the Faderport. It connects through USB and you'll get everything you need in a streamlined package. This includes a motorized fader, four programmable buttons, transport controls, and push-button encoder.
With it you can affect automation, channel, and volume controls. There is an optional footswitch input for additional flow. It comes with a free version of the Studio One Artist DAW, and if one day you need to expand Presonus also offers versions in 8 and 16 channels. In addition to Studio One it's compatible with Pro Tools, Logic, Cubase, and Ableton.
Buy now: $225
Amazon | Guitar Center | Sam Ash | Musician's Friend | Reverb
Best control surface for Live Production: Novation Launch Control XL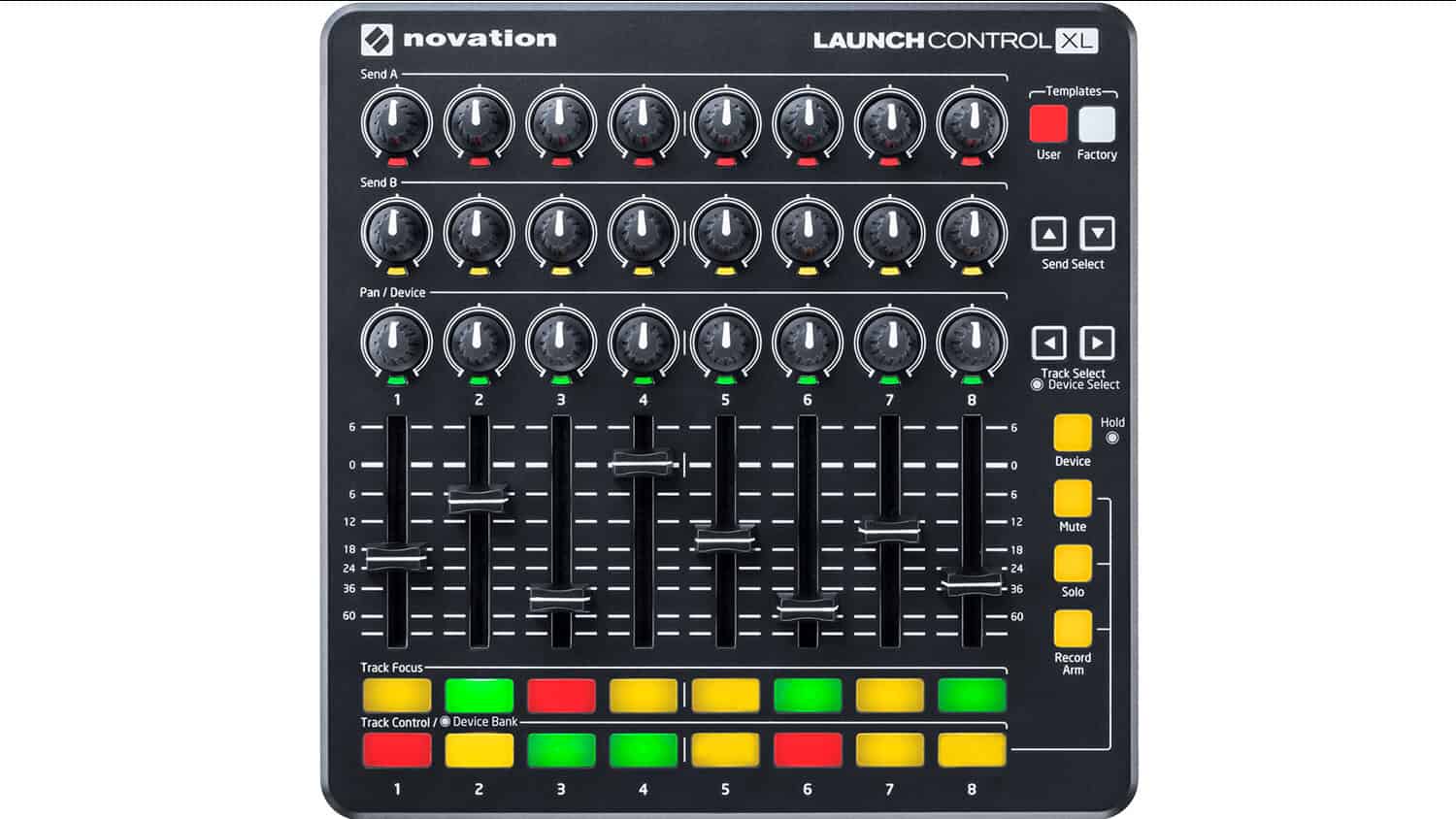 It can't be disputed anymore – the audio world is now mostly a digital space. A few years ago it would have sounded ludicrous to be using a DAW control surface in a live music setting. But as digital audio technology has evolved and venues have swapped out their beloved analog mixing consoles for more streamlined digital variations, the control surface is now really common.
Launch Control XL is another ergonomic of the 8-channel DAW control surfaces that's truly designed for use with Ableton, as it is a very common software in live use. But don't be fooled, it works with Pro Tools, Cubase, and Logic as well. The physical layout is designed to help you create a lightning fast workflow. So if you're looking for a control surface for live use, and it is compatible with your DAW of choice don't overlook this affordable, tactile option.
Buy now: $160
Amazon | Guitar Center | Sam Ash | Musician's Friend | Reverb
Best control surface around $100: Akai Professional MIDImix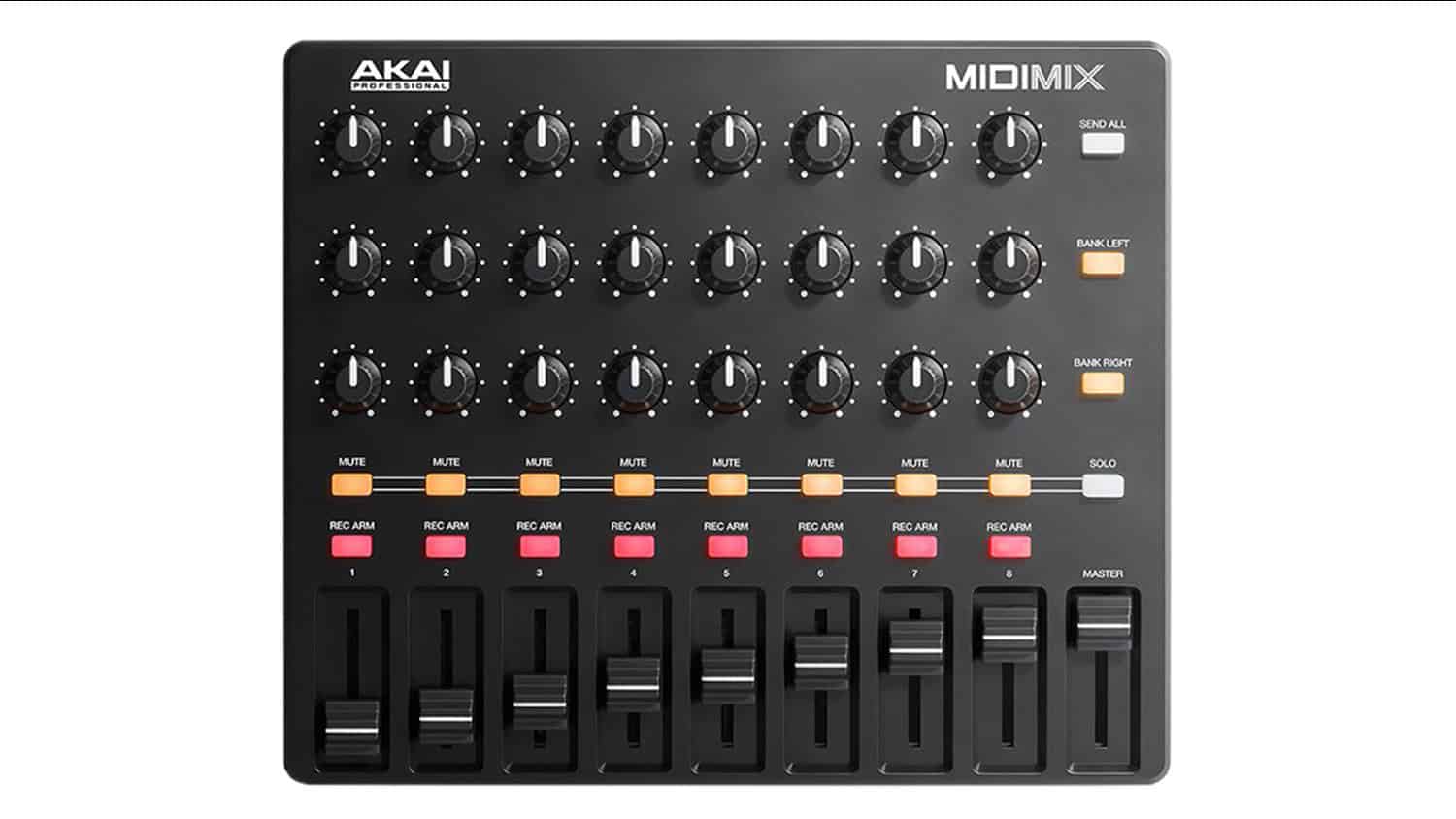 To have the amount of control that the Akai Professional MIDImix offers at right around $100 is impressive. This option also offers 8 faders and a single master. 24 knobs across three channels means that with a single press of a button you have external control over how your DAW behaves.
It can map 100% to Ableton Live (included with it) but works with pretty much every DAW. It's not as full-featured as the pricier models, but that's not really the point. It's slick, intuitively laid out, and is pretty much DAW agnostic.
Buy now: $109
Amazon | Guitar Center | Musician's Friend | Reverb
Best wireless control surface: Icon Platform Nano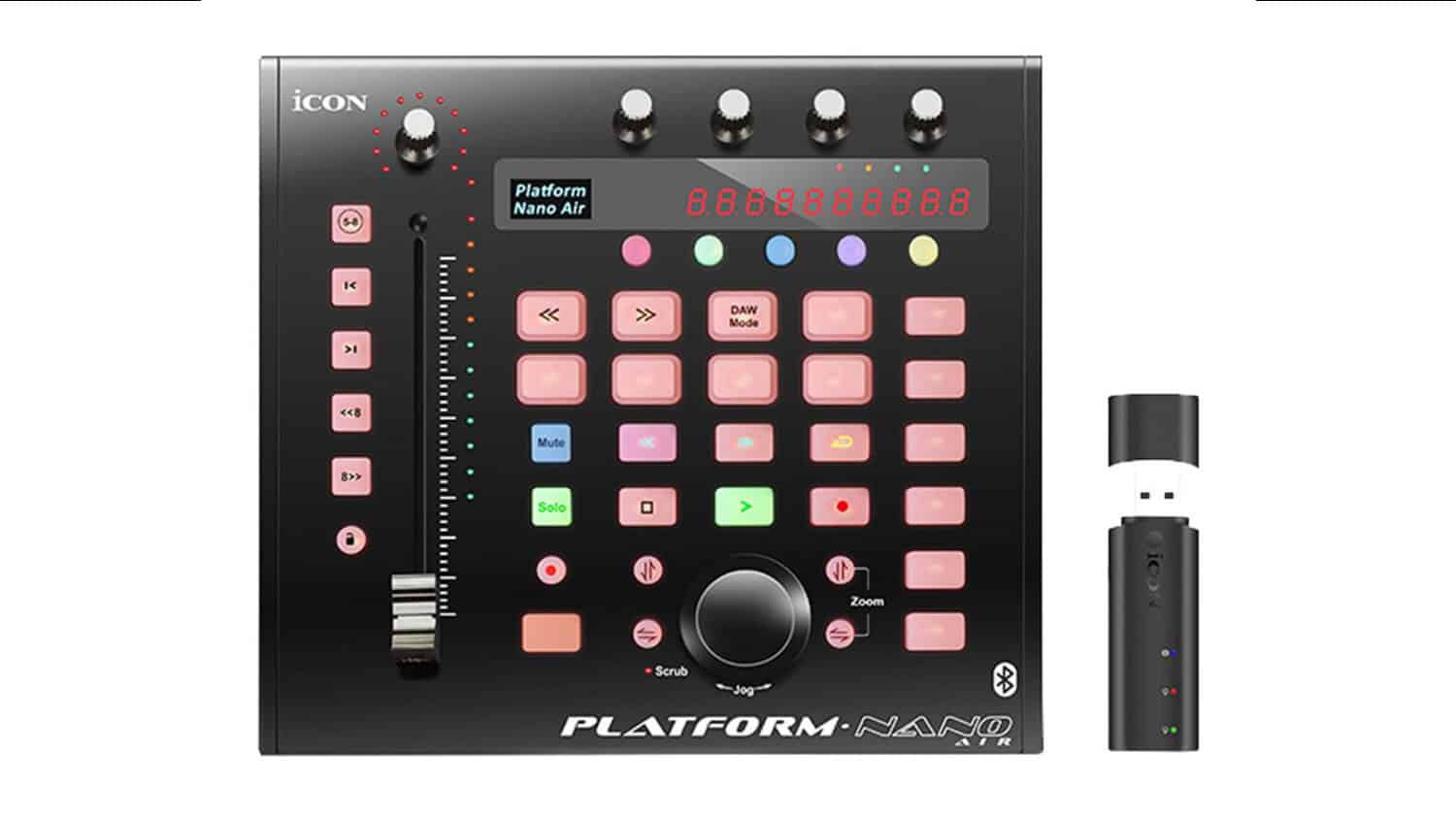 Though it's much less expensive, the Platform Nano offers a lot of the same viability as the QCon Pro X – but in a smaller format. Maybe its biggest selling point is the fact that it can be hardwired through USB3.0 or run wireless through Bluetooth. Just like its much bigger brother it has backlit display and LED metering. It's essentially a one channel version of the QCon.
But this doesn't handicap it. You can easily blaze through multiple channels if you configure it right. It comes with the same software package and everything. The only real downside here is that in order to use it over wireless you'll have to buy the connector and battery pack sold separately.
Buy now: $250
Amazon | Guitar Center | Sam Ash | Musician's Friend | Reverb