Design -

9/10

Sound -

9.5/10

Comfort -

9.5/10

Value -

8/10
Audix has been a leader in the studio equipment game for years now, thanks largely to its high-end microphones. But recently, the company entered a new, arguably crowded market — studio headphones. The new Audix A series of headphones is aimed at delivering a professional headphone experience across price ranges, and perhaps the most enticing model for music production are the Audix A150 headphones.
The headphones offer a sleek black build, plenty of padding, and that well-respected Audix brand. But at $250, they also face plenty of competition.
Do they live up to the Audix brand, and should the Audix A150 headphones be your next pair of studio reference headphones? We put them to the test to find out.
Design
The first thing you'll notice about the Audix A150 headphones is their design, and they're not a bad-looking pair of headphones. They're built with a black-and-silver color scheme, with plenty of padding, and a removable cable.
The headphones are built with a metal frame, however the majority of the material is plastic. That's not necessarily a bad thing though — the result of the plastic build is that the headphones are super lightweight, and that plays into comfort level. Upon first using the headphones, the plastic can feel a little cheap, but again, it's a fair tradeoff for a lightweight build, and considering the high-quality case and the still clearly strong build, it shouldn't be too much of an issue.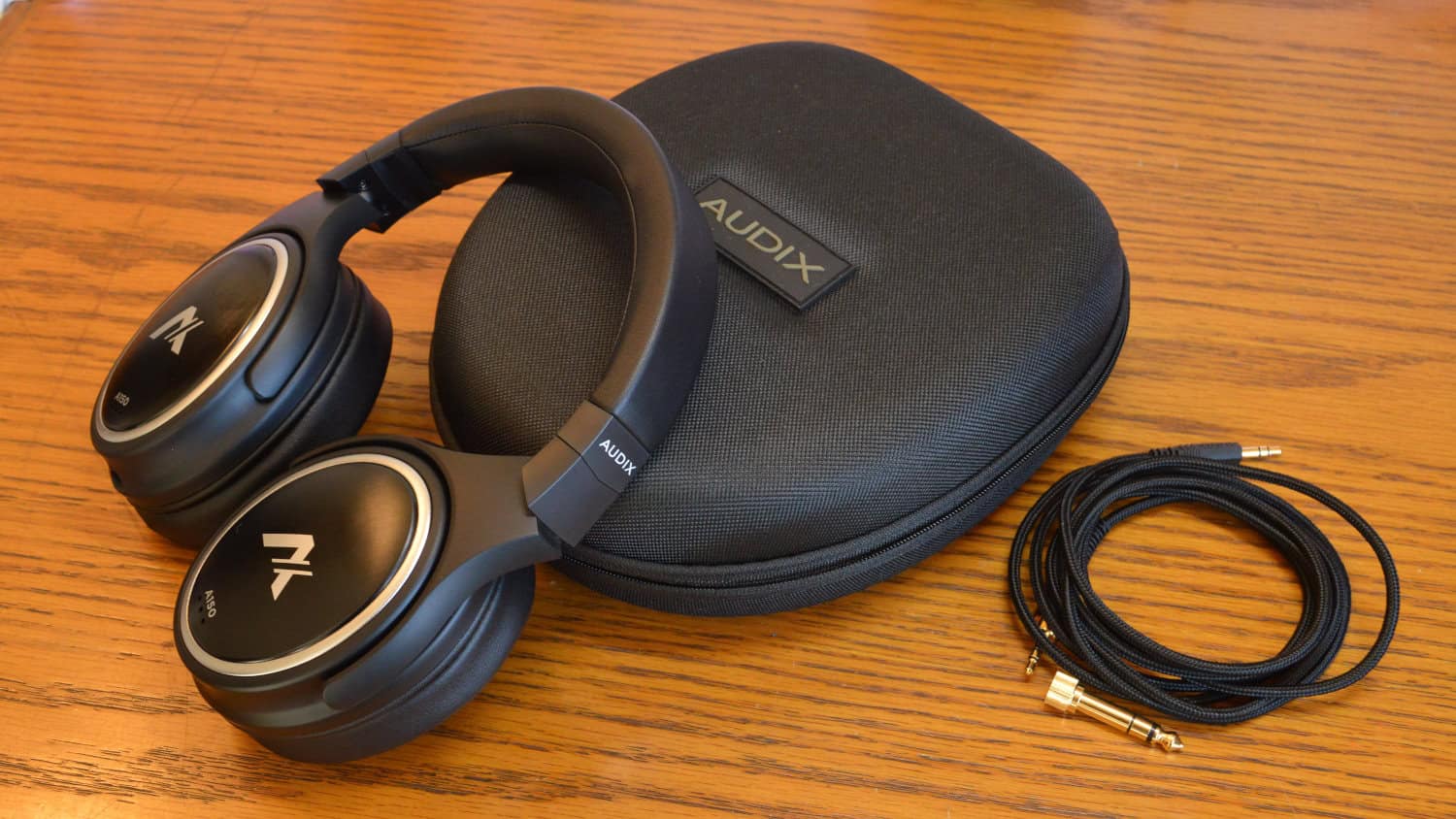 On the bottom of the left earcup can be found the 3.5mm input. These aren't wireless headphones — so you can't use them without the cable. But, it's nice that the cable can be removed when the headphones aren't in use, as it means that it can also more easily be replaced. Also in the box, you'll get a nice strong carry-case, an 1/8-inch to 1/4-inch adapter, and a nice braided nylon cable that should be strong enough to withstand most day-to-day abuse.
Comfort
As mentioned, the Audix A150 headphones are pretty light, and coupled with the fact that they have a solid amount of padding, they're very comfortable. That's always helpful for studio headphones, as it means you could wear them for hours-long sessions without too many issues.
The padding on the headphones is lush and soft, and it's covered in a relatively soft leather. It's not the most high-quality padding out there, but there's enough of it there to where it doesn't matter too much.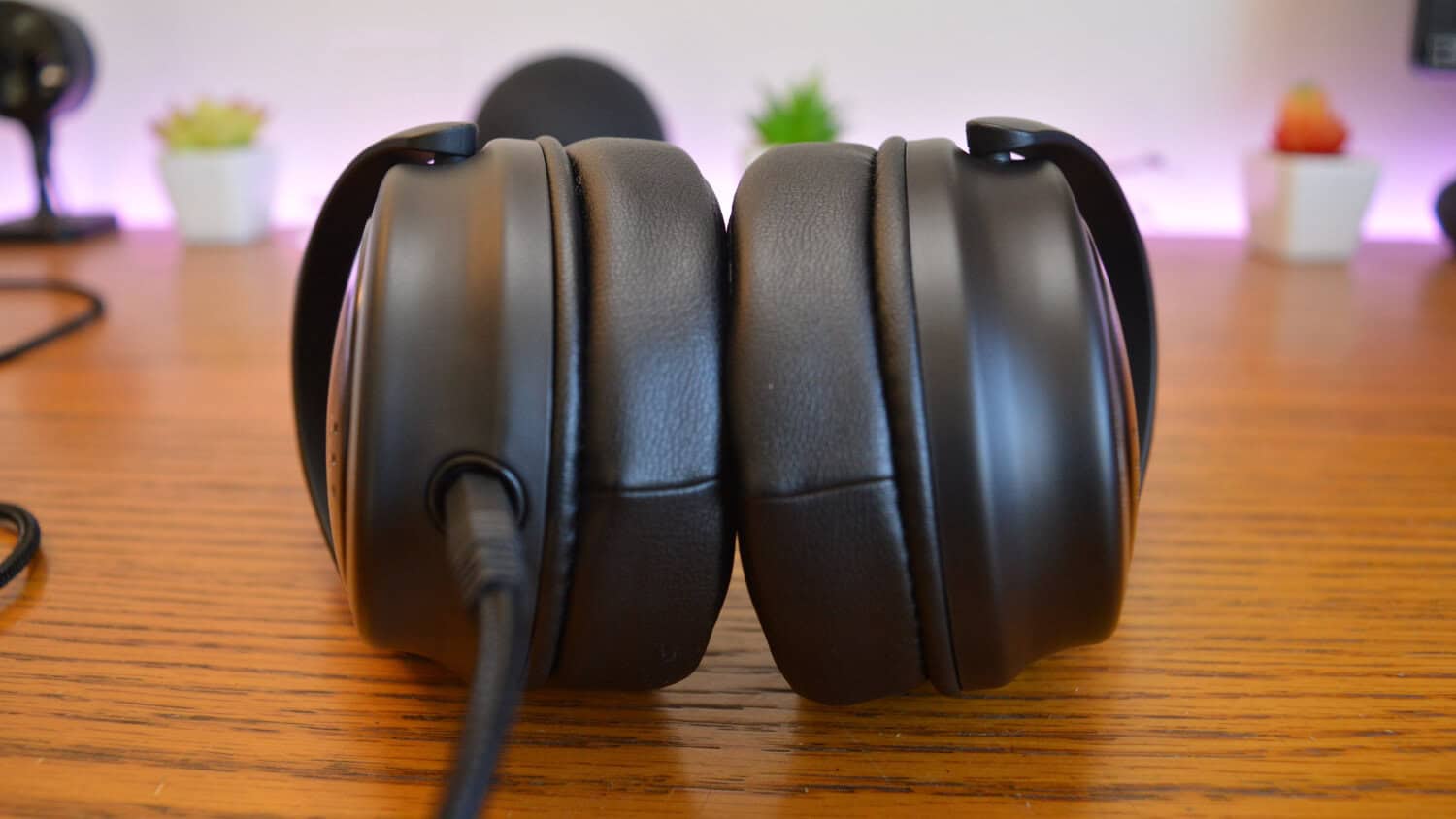 If I had one complaint about the padding on these headphones, it would be that they can clamp a little hard at times. That's more true when you first start wearing them, and it gets better over time. And, it's not a huge issue here — there are plenty of headphones that clamp harder, to the detriment of their comfort-level.
Sound
Of course, ultimately, the most important thing to consider when buying a pair of studio headphones is how they sound. Unlike consumer headphones, studio headphones need to offer a relatively flat frequency response, while still steering clear from being too fatiguing. Thankfully, these headphones so so relatively well, especially for a pair of headphones in their price range.
The bass response, for starters, is punchy and present. Kick drums offer plenty of hit to them, while bass guitars are smooth and deep. The headphones have a frequency response of 10Hz – 28kHz, and the result is a deep sound where appropriate, without straying into muddy territory. We didn't test the Audix A512 headphones, however the company says that they offer "Extended Bass."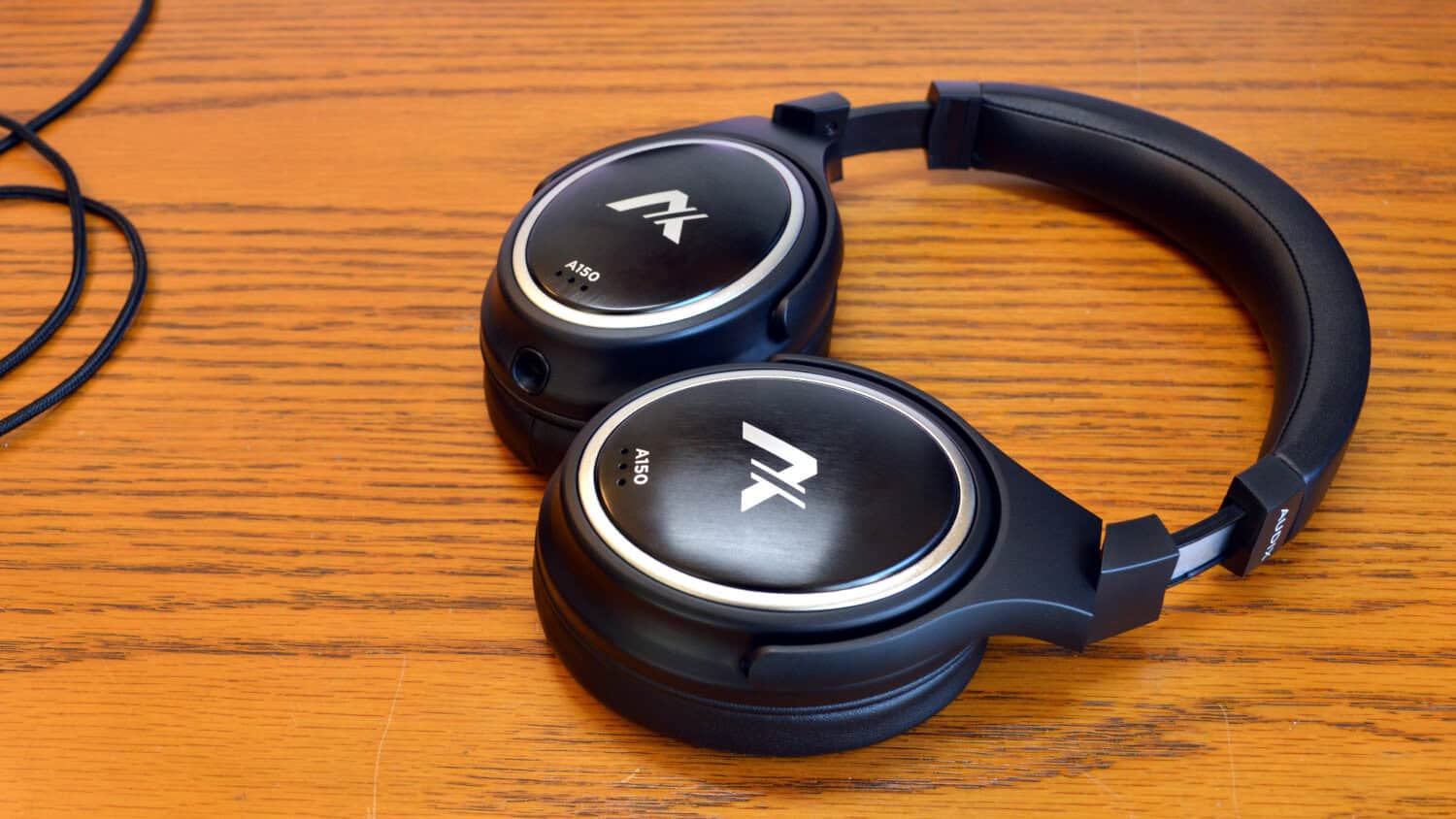 The mids are pretty well-tuned, with a relatively flat feel overall. Mids are often an area in which studio headphones can falter, but the Audix A150 headphones don't really do that. Low mids, again, aren't too muddy, while high mids are smooth and present. That's helpful for studio situations.
The highs on offer by the Audix A150 headphones are detailed and clear. High-end extension could always be better, but for a pair of headphones in this price range, they do very well. Cymbals and other percussion have a nice shine to them, while vocal sibilance, string noise, and so on, translate well. The result of that is that the headphones are a great option for casual listening and studio situations alike.
Conclusions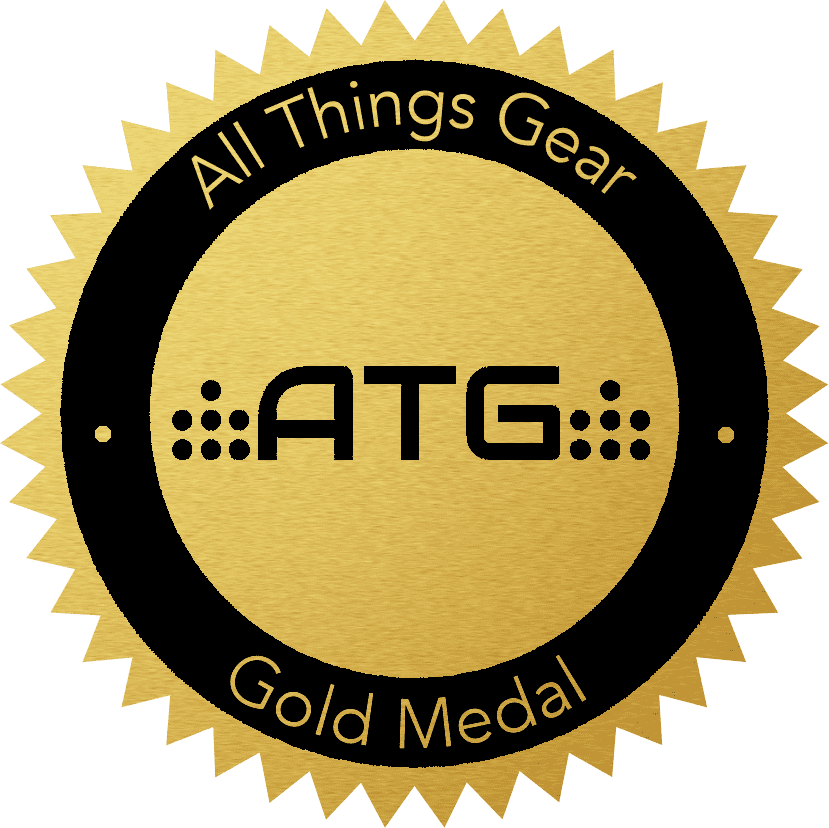 The Audix A150 headphones are a solid studio headphone option for those who want something inexpensive, high-quality, and great-sounding. They have plenty of competition, and if you're buying exclusively for casual listening they're probably not the most convenient choice, but with plenty of padding and a relatively flat frequency response, they're absolutely worth considering.
In fact, thanks to their excellent quality and comfortable fit, we're awarding the Audix A150 headphones the All Things Gear Gold Medal.
You can get the Audix A150 studio reference headphones for yourself using the links below, or straight from the Audix website.