There's tons of great music production software out there, but it can sometimes be hard to piece together your perfect workflow. Once upon a time, your DAW really only had the bare bones necessary to produce high-quality music — meaning that you had to turn to other developers for all your plugin needs, or rely on outboard gear. These days, however, it's much easier to get an end-to-end music production solution that removes the need to search high and low for all your favorite plugins. One of the latest of these bundles is Presonus Sphere.
Calling Presonus Sphere a bundle, however, is perhaps a bit misleading. Sure, it bundles together all the software you'll need to write and produce music — but you don't have to pay an arm and a leg for it like you might have in the past. Instead, you access it on a subscription basis. Not only that, but it's a portal to a large and growing online music production community, with tutorials and education on top of that.
It's a strong offering from Presonus. Once focused solely on production hardware and the software required to make that hardware run, Presonus is positioning itself as the go-to for all your music production needs. Sphere is a perfect example of why.
I've been diving into what Presonus Sphere has to offer to get a better sense of whether or not it's truly worth the money. Here's everything you need to know about the service.
Studio One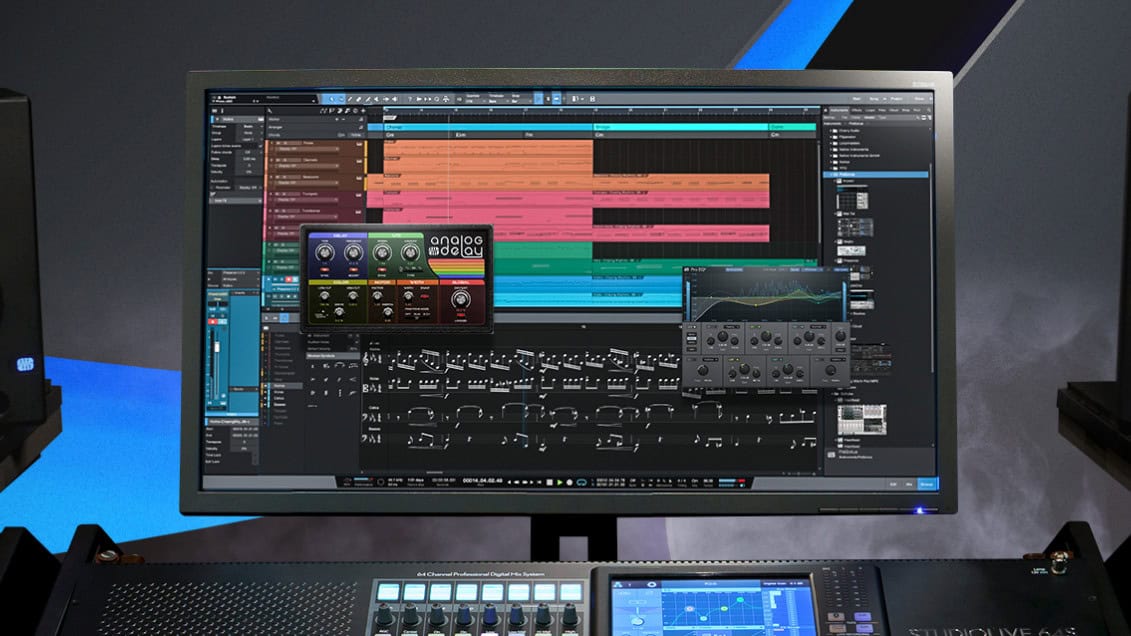 At the heart of Presonus' music production aspirations is Studio One, the company's DAW. Over the years, Studio One has seriously grown up — and it's now a full-fledged, high-quality workstation that can be as easy or as full-features as you want it to be.
Studio One is currently in its fifth version, and it has added a number of great features to help make producing music easier. For example, Studio One 5 now has a Score Editor, which leverages the company's experience with Notion, and makes it easier to manage your MIDI instruments and what they'll play.
Generally, Studio One is a world-class DAW, and unless you're tied down to one of its competitors, it's well worth considering for your main DAW.
Notion
Speaking of editing scores, Sphere also comes with Presonus' world-class score-editing software, Notion, too. Notion is currently up to its sixth iteration, and it's now a mature and well-designed product that any composer or musician can wrap their head around.
There are a number of features that are new in Notion 6. For example, you can now drag to respace measures and systems, plus there are new Soundiron instruments built into it, and video window controls, which lets you more easily score to a film or video. And, Notion now works seamlessly with Studio One, including the entry-level Studio One Artist. And, you can continue writing your score using the iPad app, which makes scoring on the go easier than ever.
One of Notion's big strengths is the fact that it has an excellent sample library that lets you get a good feel for how your score will sound as you're composing. These samples were recorded by the London Symphony Orchestra at Abbey Road Studios.
Effects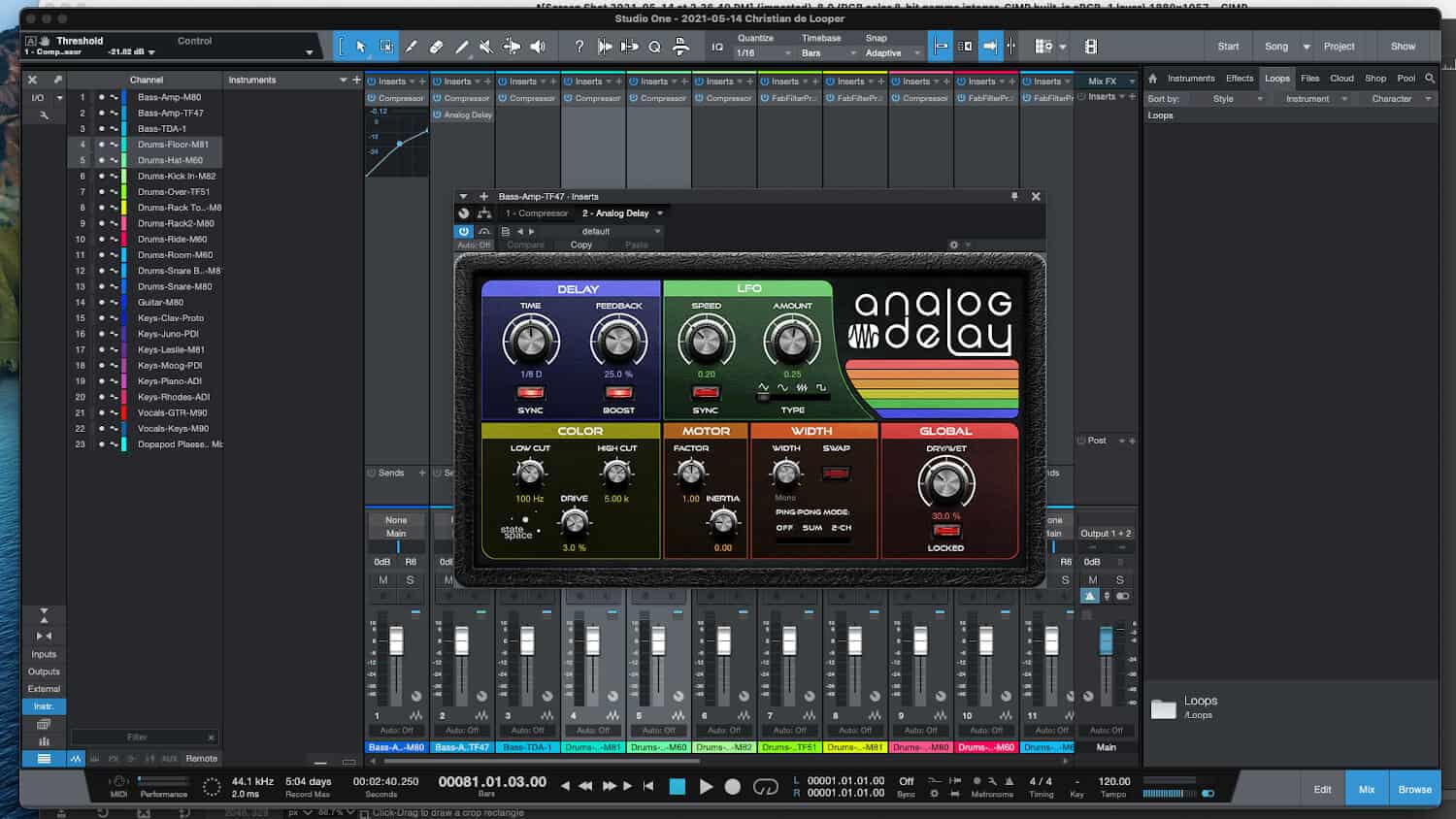 Of course, Presonus isn't just providing the workstation for music creation — it also provides all the tools you'll need to complete a project. That includes dozens of effects, plugins, and instruments that you can use to create your next masterpiece.
Really there are tons of effects to choose from, and they span every aspect of what you would want. You'll get a series of compressors, EQs, time-based effects, and more. Some of my favorites include the analog delay and the Fat Channel Brit Comp.
When it comes to instruments, there are some great ones to choose from too. You'll get access to Presonus' Presence XT Piano, Strings, and more. It's a solid selection, and pretty much everything you'll need.
Samples
If you're into using samples in your music creation, you'll find plenty to dig through here too. Sphere comes with over 80 sample packs, spanning acoustic instruments like guitars and drums, to electronic loops, to weird sound effects. There's far more than you'll ever need or use — the only criticism is that it could take some digging to find that perfect sound.
A growing community
Perhaps one of the best things about Sphere has nothing to do with the production tools — it has to do with the huge community that you'll have access to. Sphere allows users to communicate with other members, collaborate on projects, ask for feedback, and more. It's a great way to hone your skills as a musician or producer, work with others, and just get more ears on a project.
Get Presonus Sphere for yourself
You might assume that Presonus Sphere comes at bank-breaking monthly rates, but in fact, it's quite affordable. You'll get everything mentioned for $14.99 per month — not bad at all. Alternatively, you could pay $164.95 for a year — which equates to around $15 in savings.
Interested in getting Presonus Sphere for yourself? You can do so straight from the Presonus website.