IK Multimedia has taken the wraps off of its latest mobile recording interface, the iRig Pro I/O. Aimed at delivering a quality recording experience for iPhone, iPad, and Mac users, the device acts as the follow-up to 2013's IK Multimedia iRig Pro — but this time around there are a few new bells and whistles to speak of.
Many of the upgrades come in the form of a better software experience and better bundled apps for recording through the interface.
The iRig Pro I/O boasts a number of input and output options as the name suggests — although there's only one audio input, which comes in the form of an XLR/1/4″ combo port. The device has a MIDI input and output, which is perfect for those looking to record and control their digital instruments.
Of course, there's more to talk about than just inputs and outputs — the device also offers a 24-bit analog-to-digital and digital-to-analog converters, and it supports up to a hefty 96kHz sample rate. It also offers a 1/8″ headphone jack, so you can listen to your recording as you're recording it. Next up is the fact that this doesn't necessarily have to be powered by battery — instead it can be powered by an external power-source.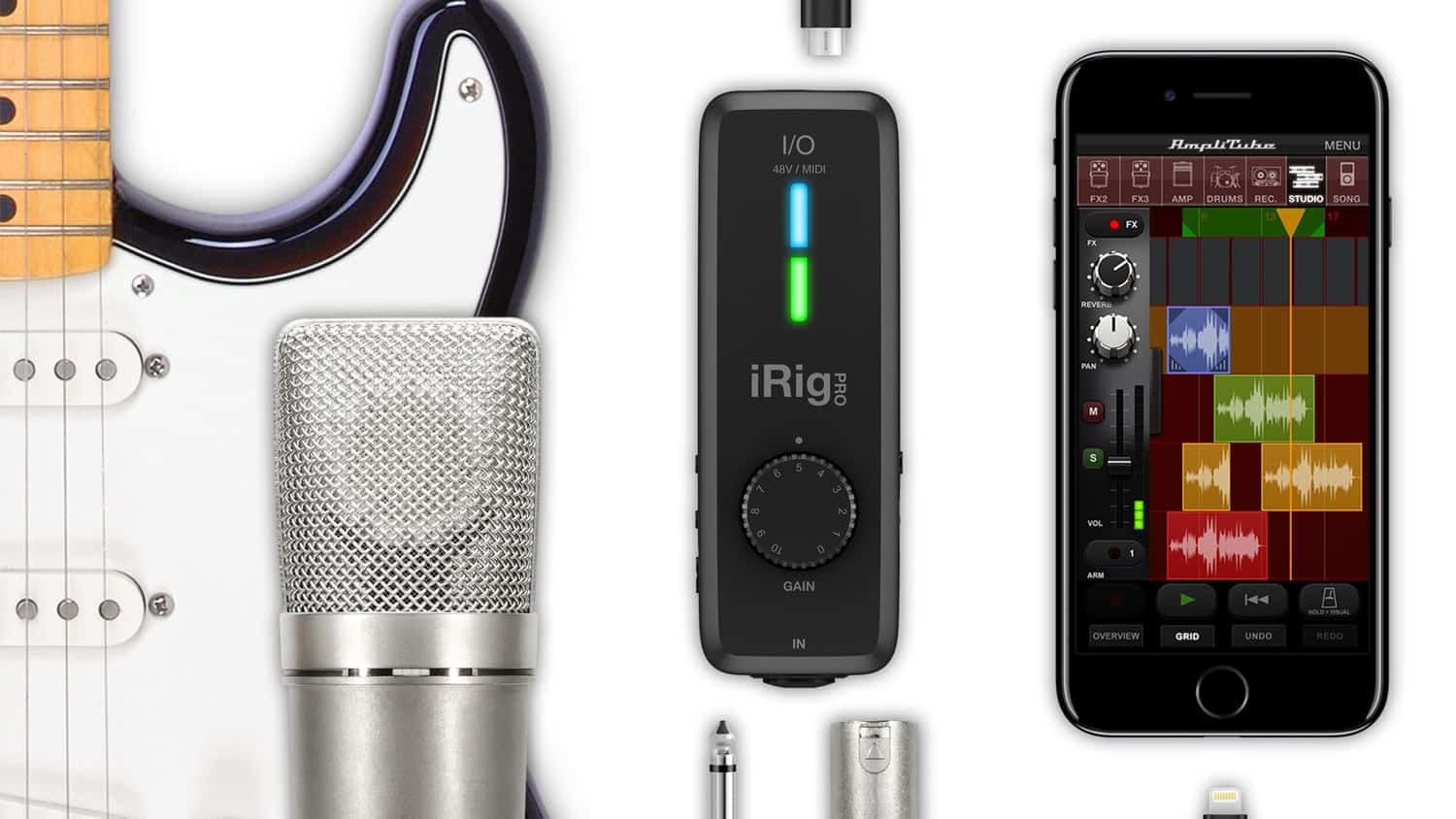 IK Multimedia has been pushing the boundaries in mobile recording for some time now, and each release sees it launch an even more improved experience for those looking to record on the go. We've reviewed a few of the company's devices, including the IK Multimedia iRig Acoustic Stage and more recently the IK Multimedia iRig Pro Duo, which is the company's flagship mobile recording device.
The company has been met with some competition. For example, Focusrite launched the Focusrite iTrack Dock, which includes two preamps and one instrument input, making it arguably a much more capable device.
If you're interested in getting the IK Multimedia iRig Pro I/O for yourself, you can head to the IK Multimedia website. The device isn't available just yet from the IK Multimedia Amazon page, but it's sure to show up sooner or later, so check back often if you'd prefer to buy from Amazon.