Beyerdynamic is kicking October off right with a brand new series of professional headphones and microphones. The four products announced fall within the company's new 'Pro X' series of music creation equipment. Included in this lineup are two pairs of headphones, the DT700 Pro X and DT900 Pro X. Each one bringing a modernized take, utilizing the latest in over-ear monitoring tech. Additionally, on the microphone side, Beyerdynamic has also debuted the M70 Pro X, and M90 Pro X, delivering top-notch tonal characteristics to both streamers and working musicians alike. Right away, it seems like we have some strong candidates for soon-to-be popular products from Beyerdynamic. Below, we'll take a full look at each product individually, and its offerings.
Beyerdynamic DT700 Pro X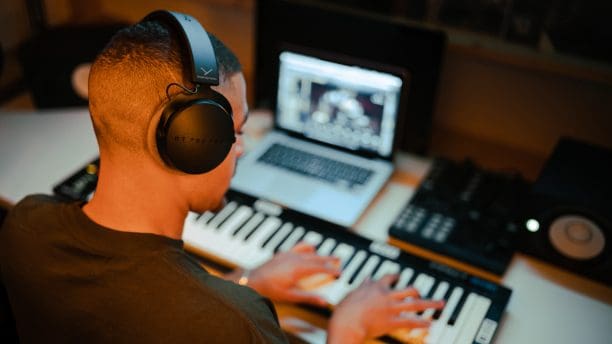 First up is the new set of Beyerdynamic cans, the DT700 Pro X. These headphones stand as the single closed-back offering of the series. Producers, musicians, and everyone else can enjoy high-quality accuracy in these new headphones, as they have the company's latest Stellar.45 drivers packed onboard, with a 48 ohm impedance. Finally, each pair ships out with an included mini-XLR cable for connectivity. Summed up, this is the pair to pick up from Beyerdynamic's new line for those who prefer closed-back to open-back setups. Perhaps best of all, the DT700 Pro X's come priced in at just $299 – which seems quite a fair price for all they offer. You can learn more, or order the DT700 Pro X now right here.
Beyerdynamic DT900 Pro X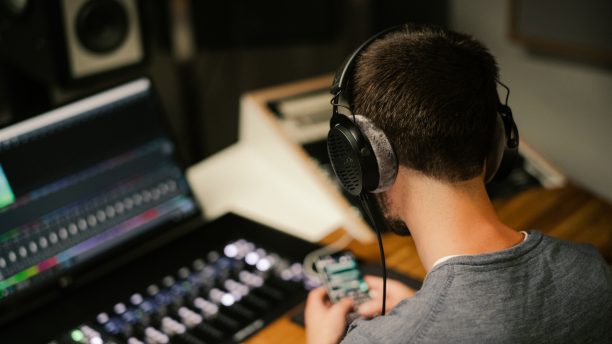 Serving as the perfect co-release to the DT700, of course is the new Beyerdynamic DT900 Pro X. Unlike its counterpart, this unit enters the ring as the only open-back variety of the two headphones. However, it mimics the same specs in just about every other way — from the Stellar.45 drivers, straight down to its impedance. Furthermore, the DT900 Pro X are also sold at the same $299 price point as its closed-back release partner. More information can be found about the DT900 on Beyerdynamic's website, where you can also purchase a set when you're ready.
Beyerdynamic M70 Pro X

Kicking off the microphone side of this big release from Beyerdynamic is the M70 Pro X. This mic was designed specifically to meet the rising industry of podcasters and live-streamers. Unique from most other offerings for this group however, the M70 comes with XLR connectivity rather than the typical USB. Beyerdynamic optimized this microphone specifically for speech, and to block out unwanted external noise, creating the ideal sound, even in differing acoustic environments. The M70 Pro X comes in hot at a suggested retail price of $299, falling right in line alongside the Pro X headphones. One can find the full specs list of the Beyerdynamic M70 headphones, or purchase a pair at this link.
Beyerdynamic M90 Pro X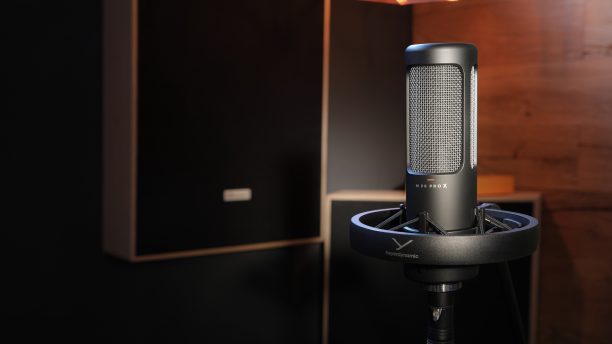 Capping off the microphones, as well as the entire Pro X series is the Beyerdynamic M90 Pro X condenser mic. This offering brings a more well-rounded and versatile microphone, designed for sung vocals and instruments. This mic, just like the M70, features a strong aluminum housing, and steel mesh surrounding the capsule. Additionally, certain parts of each microphone like the capsule, circuit board, or connector can all be interchangeable with different designs. Even on its own though, the M90 Pro X promises delivery of a robust, natural sound, true to its captured source. In terms of pricing, this particular microphone is a bit more expensive than the other Pro X pieces, at $349. However, the fact that it offers more versatility, we would argue, makes the extra $50 seem well worth it. More info on the M90 condenser mic can be found here, where one can also pick one up for themselves.