Fender has brought a very heavy load of exciting new releases to NAMM 2019 this year. And with as big of a company name it is within the industry, it's certainly no surprise. One of its most recent releases announced at the convention this year was for the new Fender Rarities Series of guitars and basses. This will come as a full series of eight guitars and one bass guitar which are all unique to each other, and will be released on a limited edition run starting this April and releasing one month at a time until December for buyers to jump on. Here is a month-to-month breakdown of what to expect:
April 2019
In April, our first taste of limited edition releases will come in the form of a Quilt Maple Top Stratocaster with a beautiful color scheme between the neck and body with a cream colored pickguard.
 May 2019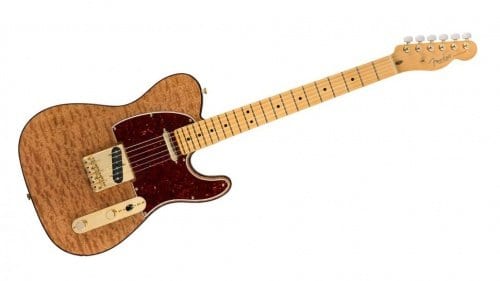 In May, Fender will release the Red Mahogany Top Telecaster with a seemingly typical Tele build, but with a nice wood-grain type finish to the body and what looks like a golden pickup, bridge and tone knob section.
June 2019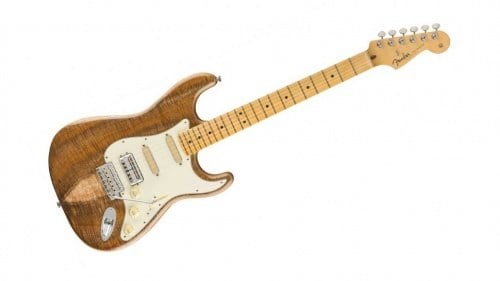 Coming in June this year is the Koa Flame Top Stratocaster, with what appears to be a worn down wooden looking finish, complete with a white pickguard.
July 2019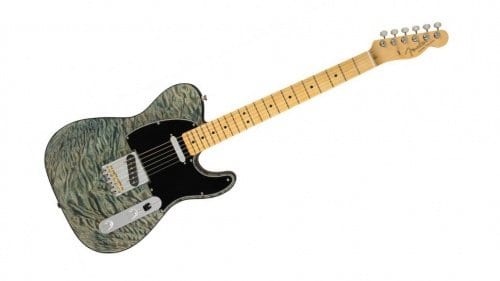 July 2019 brings the Quilt Maple Top Telecaster with a beautiful ocean-like blue finish and a black pickguard which we believe compliments this guitar quite well.
August 2019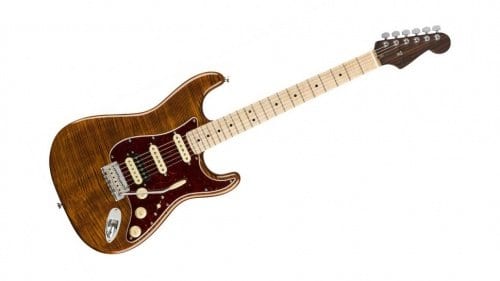 Next in line from the Fender Rarities Series brings August's release of the Flame Maple Top Stratocaster. The headstock appears to come in the same finish as April's release, with yet another wood-grain finish but with a red tint to it.
September 2019
The Flame Maple Top Chambered Telecaster will be Fender's Rarities September release. This finish appears to have the most basic look of all of them so far, with a silver humbucker & single coil pickup pairing.
October 2019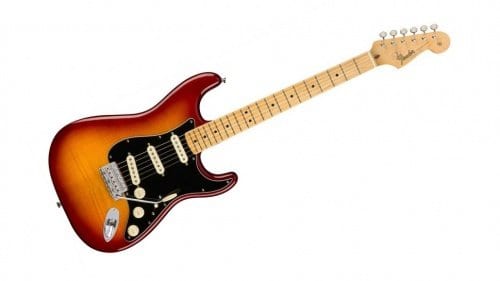 In October, what we can expect from the Fender Rarities line is a Flame Ash Top Stratocaster with an elegant burnt orange-red color with a black pickguard. Quite appropriate in our opinion for a halloween-season release.
November 2019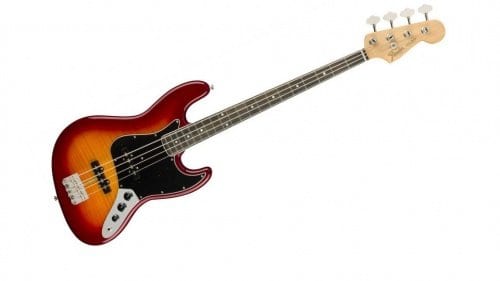 The first and only bass guitar of the Rarities Series will drop in November this year. The Flame Ash Top Jazz Bass seems to follow the same exact color scheme as October's release, besides the neck. Bassists will definitely want to set their reminders for this November.
December 2019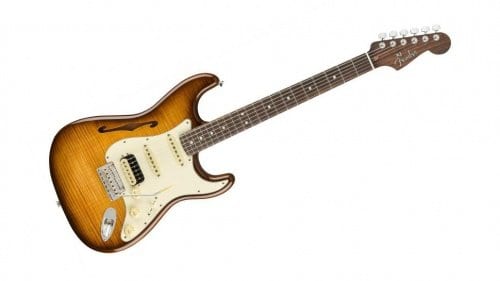 Finally, in December we receive the most unique guitar of the bunch. The HSS Flame Top Stratocaster HSS Thinline will be the last of this year's Rarities releases, and seems to have a semi-hollow body with a violin style f-hole above the pickguard.